What Do SAP Hana Consultants Do?
They have broad skills and expertise in undertaking development and integration projects based on the SAP Hana database architecture. They help companies develop native apps within the SAP Hana infrastructure and integrate other apps into it. They also undertake projects that span cross-functional departments and data requirements, including big data processing, analytics, and enterprise application development and deployment.
SAP Hana for SD consultants help companies deploy solutions that meet their sales and distribution (SD) requirements. They work extensively in assisting companies to automate their supply chain and e-commerce processes, while also performing integrations with other business processes like finance and audit. They play an invaluable role in projects that are building on or integrating with the SAP Hana solutions ecosystem.
Practical Use Cases
Most In-Demand Services of SAP Hana Consultants
Technological Architecture Design
Design an IT architecture that fits your company's needs
Implementation Roadmap
Outline the next steps for your ERP implementation
Digital Database Harmonization
Harmonize your databases and allow for multimodal usage
Why Hire SAP Hana Consultants?
Hiring these consultants helps companies accelerate the design, development, and deployment of solutions built on the SAP Hana architecture. SAP Hana specialists plug a skills gap in companies undertaking complex SAP Hana projects like migrating from one server architecture to another or undertaking digital transformation of legacy systems. Additionally, SAP Hana cloud consultants introduce deep platform expertise to develop functional specifications, design and build system deliverables, undertake unit testing, and deliver fully functional program objects in partnership with functional consultants.
Moreover, they offer crucial insights and support in the following areas:
SAP Hana Project Management
These consultants lead SAP Hana projects, including rolling out of new solutions, performing migrations, or upgrading existing implementations. Companies rely on SAP Hana consultants to bring experience and expertise to often-complex projects that internal teams may not have the capacity to handle. Also, they offer support in developing bespoke solutions that may not fall within current systems, such as new web applications, e-commerce stores, or big data analytics projects.
Testing, Troubleshooting, and Integrations
They play an essential role in helping companies test and troubleshoot existing SAP Hana implementations. In this capacity, they may help a company resolve specific data performance issues, fix data inconsistencies, or map existing data systems to new applications. They also play a central role in assisting companies in completing integration jobs, especially when adding a new system to the overall ERP infrastructure. Companies bring in SAP cloud consultants to address specific needs that internal teams may not be equipped to handle.
Design and Develop Innovative Solutions
They leverage their subject matter expertise to recommend innovative solutions for a company's data infrastructure needs. Companies bring them in to provide bespoke solutions to their technical requirements, including developing new apps, overhauling legacy systems, improving performance, and enhancing system productivity. They work closely with cross-functional teams to understand technical and functional specifications and recommend solutions that best meet requirements.
Conduct Staff Training
They help companies upgrade the skills of inhouse teams through technical training workshops. In companies deploying SAP Hana solutions, they act as a critical knowledge transfer resource in helping bring staff up to speed in using the new systems. They also provide training to senior management who may need a better understanding of how the new system would work within their enterprise environment. By helping upskill staff, SAP Hana consultants help companies achieve better adoption levels of new SAP Hana systems.
Hiring SAP Hana Consultants through Consultport is Simple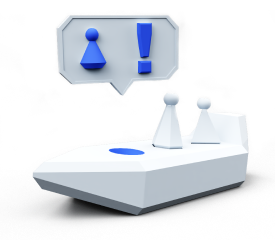 Speak with One
of Our Experts
A Consultport manager will work with you to understand your business and project needs.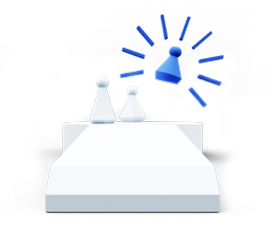 Choose Your
Favorite Candidate
We'll propose handpicked Consultants for your project. Our average time to match can be as fast as 48 hours.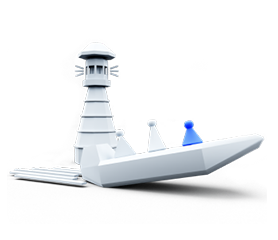 Start
Your Project
Work with your new Consultants. We take care of the admin work and are always there for you with personal support.
FAQs
1. What makes Consultport Consultants different?
Consultport takes pride in the detailed screening process that enables us to match you with candidates of the highest caliber. Our expert pool is chosen based on experience, personal interviews, and references. What does this mean for you? Handpicked consultants with thorough know-how for your needs.
2. Is hiring Consultants through Consultport in less than 48 hours possible?
In most cases, we can propose a potential candidate within a few working days. It depends on the complexity of the request and the time availability of the consultants. We are always committed to providing you with suitable candidates as fast as possible.
3. What does the "no-risk, pay only if satisfied" mean when I search for Consultport Consultants?
We are always fully committed to providing you with the highest service. Therefore, when you need Consultants, we offer you the request, search, and proposal stages completely free of charge. Every consultant has a different rate, which we communicate to you, with no strings attached.
SAP Hana Consultants are in High Demand
Have a Look at our Blog Articles
Get Informed About Trends, Industry News and Learn from Experts' Tips and Tricks