What Do Augmented Reality Experts Do?
Technologically adding and erasing features from real life in real-time has been around for a while and has been projected to have huge potentials for your business' future. That's why augmented reality specialists are here to lead you, to help you generate a driving experience streamlined with your business goals.
Experts create immersive designs and measure their effectiveness in your business. They help you facilitate the adaptation process, all while answering very important questions that ensure your efforts do not lead to a dead-end: what is the future of Augmented Reality in your industry, and what intimidates these technologies? What business activities, practices, and models are best suited for AR adoption? What does your company need in terms of organization, affiliation, and procurement to ensure the success of its AR innovation? These are questions where the Augmented Reality specialist working with your organization will provide the answer to.
Conclusion
Augmented Reality is not only here to stay, but to make big waves in all industries. From retailing to marketing to healthcare to construction, this new technology can help your business in training new intakes, customer service, product design, and testing/repairing to say the least. Consultport is here with experts at AR design, implementation, and counseling to make sure your company isn't left behind in harnessing this innovation towards new opportunities and business growth.
Practical Use Cases
Most In-Demand Services of Augmented Reality Experts
AR Design
Reach AR design efficiency while leveraging learning effects of AR technology to enhance user experience.
Immersive Design
Create immersive brand experiences by enabling consumer interaction with products or services from personal devices and in-store technology.
Meeting Modern Demands
Discover how augmented reality implementation enables businesses to rapidly adjust to changing customer needs of today's market.
Real-World Sensors
Allow AR to use real-world sensors to transport users into realistic and immersive virtual experiences.
AR Adoption Training
Overcome adoption barriers within your company and fully embrace a truly digitized culture.
Haptic Interaction
Expand the sensual experience of AR to include touch and movement through integrated haptic sensors.
Hiring Augmented Reality Experts through Consultport is Simple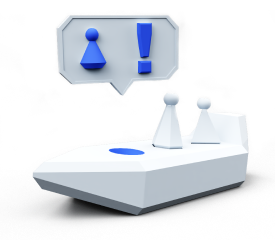 Speak with One
of Our Experts
A Consultport manager will work with you to understand your business and project needs.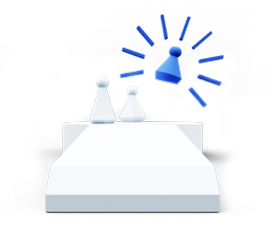 Choose Your
Favorite Candidate
We'll propose handpicked Augmented Reality Experts for your project. Our average time to match can be as fast as 48 hours.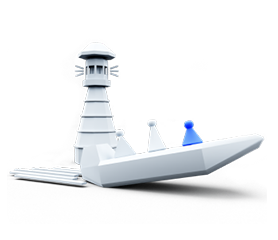 Start
Your Project
Work with your new Augmented Reality Experts. We take care of the admin work and are always there for you with personal support.
FAQs
1. What makes Consultport Augmented Reality Experts different?
Consultport takes pride in the detailed screening process that enables us to match you with candidates of the highest caliber. Our expert pool is chosen based on experience, personal interviews, and references. What does this mean for you? Handpicked consultants with thorough know-how for your needs.
2. Is hiring Augmented Reality Experts through Consultport in less than 48 hours possible?
In most cases, we can propose a potential candidate within a few working days. It depends on the complexity of the request and the time availability of the consultants. We are always committed to providing you with suitable candidates as fast as possible.
3. What does the "no-risk, pay only if satisfied" mean when I search for Consultport Augmented Reality Experts?
We are always fully committed to providing you with the highest service. Therefore, when you need Augmented Reality Experts, we offer you the request, search, and proposal stages completely free of charge. Every consultant has a different rate, which we communicate to you, with no strings attached.
Augmented Reality Experts are in High Demand
Have a Look at our Blog Articles
Get Informed About Trends, Industry News and Learn from Experts' Tips and Tricks