What Do Category Management Consultants Do?
Retail businesses face challenges of understanding the type of customers that they are serving. Sometimes businesses lack the required expertise to define, analyze, evaluate, plan, and implement sales strategies that will foster increased sales.
Category management advisors help retail businesses determine and establish goals, define their mission, and organize the objectives concerning the firm's procurement and marketing activities. They define the marketing strategy and offer product range planning. They do this by assessing a firm's product offering and leveraging them to current marketing activities. They furthermore assess the product portfolio against the competitors and offer modes to weed out differences.
Practical Use Cases
Most In-Demand Services of Category Management Consultants
Marketing Strategy Definition
Determine and establish the goals, mission and objectives of your marketing activities.
Product Range Planning
Assess your product offerings and align your marketing activities accordingly
Category Management Benchmark
Achieve comparability between your product portfolio and competitors' offerings
Why Hire Category Management Consultants?
The role of a Category Management Consultant is twofold. He streamlines procurement processes in order to ease the procurement process. He also strategically focuses on consumer needs in order to optimize sales. Reasons for hiring a Category Management specialist are:
Control of the Procurement Process
Sometimes, owing to receiving of high orders, the procurement process may get out of hand. The disorganization that comes with these high orders may bring about confusion and may lead to loss of track. For purposes of reorganizing the procurement process, you need an expert to break down the process into manageable sections.
The consultant will identify, define, and categorize items to purchase together. He analyzes trends, business goals and objectives, and anticipates demand and stakeholder's interests.
With his wealth of specialized experience, the consultant undertakes deeper analysis to study the trends, carries out market analysis and breaks down the costs that relate to each group.
The consultant can evaluate your likely suppliers and set yardsticks to evaluate supplier performance. The specialist helps your company evaluate supply chain risks associated with a particular supplier. The Category Management consultant also plans for procurement processes, and evaluates the time and documentation requirements. Using the available documentation relating to identification and requisitions, the consultant helps organizations to determine the order time, as well as the delivery time.
Finally, the consultant monitors the progress of the procurement process. He rates management practices in relation to measurement of cost and time saving.
Control of the Sales Process
Businesses need specialized services to solve vendor management, pricing, marketing and inventory processes. The Category Management consultant uses customer centric management practices to achieve the following:
The consultant undertakes research to find out more about the customer and their needs. By placing the customer at the center of the sales drive, the strategist endeavors to understand who the customer is and how the customer goes about her day, and positions the product as the sought after solution. He also researches the competition in order to determine product differentiation.
The expert uses the available data to develop strategies to implement long-term developments. He collaborates with the marketing department to determine the positioning, pricing, and promotional drives that resonate with the target.
In order to increase sales and profitability, the consultant helps organizations create long-term strategies for product categories. He advises on promotions, pricing, and product positioning that secures visibility. He is able to develop and keep favorable vendor relationships in order to secure better quality of the products at an advantageous price.
Since the consultant deals with product categorization to group together similar products, he makes important decisions concerning placements and promotion of certain products, and discontinuing unsuccessful product lines.
Hiring Category Management Consultants through Consultport is Simple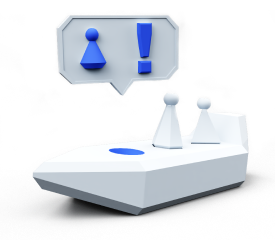 Speak with One
of Our Experts
A Consultport manager will work with you to understand your business and project needs.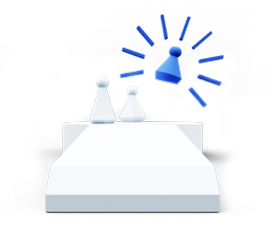 Choose Your
Favorite Candidate
We'll propose handpicked Category Management Consultants for your project. Our average time to match can be as fast as 48 hours.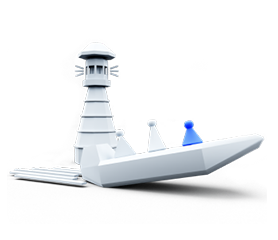 Start
Your Project
Work with your new Category Management Consultants. We take care of the admin work and are always there for you with personal support.
FAQs
1. What makes Consultport Category Management Consultants different?
Consultport takes pride in the detailed screening process that enables us to match you with candidates of the highest caliber. Our expert pool is chosen based on experience, personal interviews, and references. What does this mean for you? Handpicked consultants with thorough know-how for your needs.
2. Is hiring Category Management Consultants through Consultport in less than 48 hours possible?
In most cases, we can propose a potential candidate within a few working days. It depends on the complexity of the request and the time availability of the consultants. We are always committed to providing you with suitable candidates as fast as possible.
3. What does the "no-risk, pay only if satisfied" mean when I search for Consultport Category Management Consultants?
We are always fully committed to providing you with the highest service. Therefore, when you need Category Management Consultants, we offer you the request, search, and proposal stages completely free of charge. Every consultant has a different rate, which we communicate to you, with no strings attached.
Category Management Consultants are in High Demand
Have a Look at our Blog Articles
Get Informed About Trends, Industry News and Learn from Experts' Tips and Tricks