What Do Dynamic Pricing Consultants Do?
Dynamic Pricing strategists help businesses generate increased sales by segregating buyers and factoring in the time of the sale. Buyers come from different backgrounds, income groups and with different needs. Additionally, the time in the day, week, month, or year determines customers' spending behaviors. Meanwhile, businesses need to target their promotion drives to suit the different buyer perspectives. The consultant advises on how to reach each class of buyers, and positions the product with different prices to reach the different buyers, during different times.
Practical Use Cases
Most In-Demand Services of Dynamic Pricing Consultants
Demand Pricing
Track demand for your products to be able to adapt your pricing rapidly.
Pricing Strategy Assessment
Gain a clear picture of your current pricing strategy operations, opportunities, and the gaps in between.
Value Based Pricing
Price your products or services according to the economic value they are creating instead of the costs you need to cover
Offer Differentiation
Create a system to adapt your offer according to specific customer profiles
Price Sensitivity Analysis
Understand the balance between price increase and change in demand
Dynamic Pricing
Challenge your price settings and adjust them dynamically according to different customer profiles
Why Hire Dynamic Pricing Consultants?
Normally, cost based pricing helps organizations determine prices for products that covers the cost and leaves a margin called profit. Dynamic pricing goes beyond striking a balance between cost and sales price in order to get a profit. Dynamic pricing skills help organizations set the right price and make price changes to suit the timing and group of customers. A Dynamic Pricing Expert can help your company work out pricing modalities that will help boost sales and profits. Below are the benefits of hiring one:
Demand Pricing: The consultant tracks changes in demand, relating them to timing and buyer persona. Some products are seasonal, while others are not. During varying periods, incomes and thus buying behaviors vary. The expert will know the best of strategically setting the right price that a customer will be willing to pay.
Assessment of Pricing Strategy: Businesses use current demand to set prices. The consultant helps to assess the current pricing, identify the gaps, and tap into the opportunities. Depending on the ensuing demand conditions, the consultant advises on the right price for a product rather than one static price tag.
Price differentiation: Based on available statistics, the consultant helps to predict the consumers' willingness to pay depending on demographics and geographical location and sets different prices accordingly. The strategist studies the consumer buyer behaviors in relation to the time and makes changes to the price. For example, during rush hours, transport fares can be set higher than during normal hours.
Price Sensitivity Analysis: Your business needs to assess the impact of price changes on purchasing behaviors in order to reveal a price that maximizes sales. Sensitivity analysis shows the customers' willingness to pay and unravels the impact of your product developments on customers' interest in your product. The consultant helps to analyze to gain a deeper understanding of the target market and their buyer persona and this helps to set the right price.
Value Based Pricing: The consultant helps to employ that buyer centric pricing strategy where businesses focus their pricing models on consumer perceived value. Customers may not care so much about the price; as long as they get satisfied that their self-image will meet a perceived standard and make them fit in the desired social class.
Hiring a Dynamic Pricing Consultant helps businesses assess and evaluate consumer behavior to set the right price to yield greater sales. At Consultport, our highly experienced consultants will see your business beyond cost based pricing, to drive more consumer perceived value that will increase sales.
Hiring Dynamic Pricing Consultants through Consultport is Simple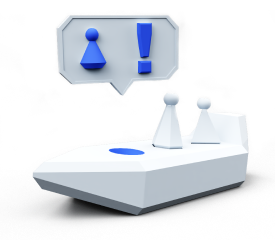 Speak with One
of Our Experts
A Consultport manager will work with you to understand your business and project needs.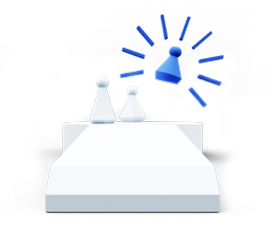 Choose Your
Favorite Candidate
We'll propose handpicked Dynamic Pricing Consultants for your project. Our average time to match can be as fast as 48 hours.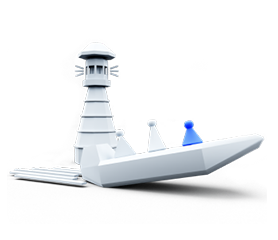 Start
Your Project
Work with your new Dynamic Pricing Consultants. We take care of the admin work and are always there for you with personal support.
FAQs
1. What makes Consultport Dynamic Pricing Consultants different?
Consultport takes pride in the detailed screening process that enables us to match you with candidates of the highest caliber. Our expert pool is chosen based on experience, personal interviews, and references. What does this mean for you? Handpicked consultants with thorough know-how for your needs.
2. Is hiring Dynamic Pricing Consultants through Consultport in less than 48 hours possible?
In most cases, we can propose a potential candidate within a few working days. It depends on the complexity of the request and the time availability of the consultants. We are always committed to providing you with suitable candidates as fast as possible.
3. What does the "no-risk, pay only if satisfied" mean when I search for Consultport Dynamic Pricing Consultants?
We are always fully committed to providing you with the highest service. Therefore, when you need Dynamic Pricing Consultants, we offer you the request, search, and proposal stages completely free of charge. Every consultant has a different rate, which we communicate to you, with no strings attached.
Dynamic Pricing Consultants are in High Demand
Have a Look at our Blog Articles
Get Informed About Trends, Industry News and Learn from Experts' Tips and Tricks