Geneva - The Peace Capital
Geneva is the second-most populous city in Switzerland. It hosts the highest number of international organizations worldwide, like the World Trade Organization (WTO) and the World Economic Forum (WEF). The city has been called a center for diplomacy ever since the Geneva Convention ratification in 1949.
Besides a significant international organization presence, Geneva also has a well-established financial sector specializing in private banking. These two sectors are the two main contributors to the city's overall service industry and form the foundation of Geneva's economy. Businesses seeking to hire consultants in Geneva will find numerous specialists in the city working within these two industries.
Our Offering
Most In-Demand Services in Geneva
Hire Individual Consultants
You need one management consultant, project manager or expert? Find the right one with just a few clicks.
Hire Entire Consultant Teams
You are looking for a consultant team, including a project manager? Just reach out to us, and we make it happen.
Hire Digital Experts
You are looking for a strategist, a project manager or an expert for digital topics? Get access to the best ones through our platform.
Hiring Consultants in Geneva is Simple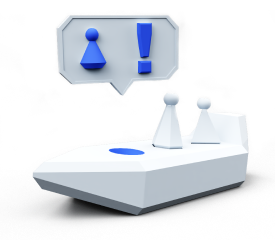 Speak with One
of Our Experts
A Consultport manager will work with you to understand your business and project needs.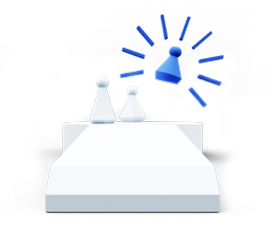 Choose Your
Favorite Candidate
We'll propose handpicked consultants for your project. Our average time to match can be as fast as 48 hours.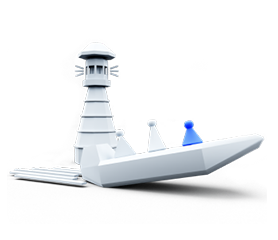 Start
Your Project
Work with your newly chosen candidate(s). We take care of the admin work and are always there for you with personal support.
FAQs
1. What makes Consultport consultants in Geneva different?
Consultport takes pride in the detailed screening process that enables us to match you with candidates of the highest caliber. Our expert pool is chosen based on experience, personal interviews, and references. What does this mean for you? Handpicked consultants in Geneva with thorough know-how for your needs.
2. Is hiring consultants in Geneva through Consultport in less than 48 hours possible?
In most cases, we can propose a potential candidate within a few working days. It depends on the complexity of the request and the time availability of the consultants. We are always committed to providing you with suitable candidates as fast as possible.
3. What does the "no-risk, pay only if satisfied" mean when I search for Consultport consultants in Geneva?
We are always fully committed to providing you with the highest service. Therefore, when you need consultants in Geneva, we offer you the request, search, and proposal stages completely free of charge. Every consultant has a different rate, which we communicate to you, with no strings attached.
Consultants in Geneva are in High Demand
Geneva offers some of the best talents, when it comes to consultants and digital experts
Blending its rich artistic culture with a modern business environment, Geneva is an ideal destination for business relocation. Consultants in Geneva provide a rich tapestry of skills and experience in business management, digital transformation, and financial technologies for business in Geneva and Europe.
Top Skills in Geneva
Geneva has some of the oldest educational institutions globally, such as the first international school, the International School of Geneva, founded in 1924. These institutions, coupled with the world's most advanced particle physics research facility, CERN, supply a steady stream of highly skilled professionals to the economy of Geneva.
Among these skilled professionals are consultants in Geneva, offering services related to the financial, scientific, and international relations sectors. Businesses in Geneva and across Europe can find consultants in Geneva on the Consultport platform, including fintech, mergers and acquisitions, and business model reengineering consultants.
Finance and Diplomacy
The city of Geneva boasts one of the world's highest standards of living, ranking among the ten most livable cities in Europe in 2019. A significant number of international organizations dominate Geneva's robust economy, including the United Nations High Commissioner for Refugees (UNHCR), the European headquarters of the United Nations, the International Labor Organization (ILO), and the International Federation of Red Cross and Red Crescent Societies (IFRC).
Geneva's economy is also served by an expansive private banking sector that manages more than $1 trillion in assets. These two sectors alone account for tens of thousands of jobs in the city. As a business seeking qualified consultants in Geneva, you will not lack options in these two dominant sectors.
Hire Consultants in Geneva
Consultants in Geneva offer professional services to local businesses seeking to expand their operations, purchase or merge with other companies, or achieve growth through strategic planning. The city's advanced economy provides the right environment to find some of the best consultants in Europe.
Consultport is your trusted source of top consultants in Geneva. Our platform puts professional consultants at your fingertips, making it easy to source, evaluate, select, and hire the best consultants in Geneva quickly and efficiently.
Sign up today and discover how Consultport makes finding a consultant in Geneva fast and easy.
Have a Look at our Blog Articles
Get Informed About Trends, Industry News and Learn from Experts' Tips and Tricks