Zürich - Rooted in Financial Excellence
Zürich is the largest city in Switzerland and a significant global financial hub. The city's economy is primarily service-based, with consultants in Zürich covering sectors like banking, insurance, professional services, and hospitality. Zürich's financial economy contributes up to a third of the city's GDP, one of the main reasons it is considered one of the top banking and stock exchange destinations in the world.
Zürich also has an advanced transportation infrastructure, which makes it easily accessible from neighboring countries. Such ease of movement plays a crucial role in attracting talented professionals to the city. This influx of talent, combined with a robust education system, makes Zürich an ideal place to find consultants.
Our Offering
Most In-Demand Services in Zürich
Hire Individual Consultants
You need one management consultant, project manager or expert? Find the right one with just a few clicks.
Hire Entire Consultant Teams
You are looking for a consultant team, including a project manager? Just reach out to us, and we make it happen.
Hire Digital Experts
You are looking for a strategist, a project manager or an expert for digital topics? Get access to the best ones through our platform.
Hiring Consultants in Zürich is Simple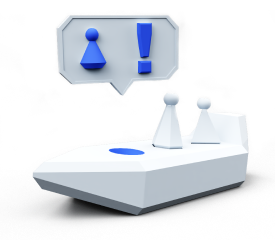 Speak with One
of Our Experts
A Consultport manager will work with you to understand your business and project needs.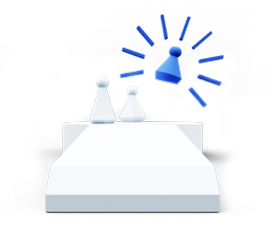 Choose Your
Favorite Candidate
We'll propose handpicked consultants for your project. Our average time to match can be as fast as 48 hours.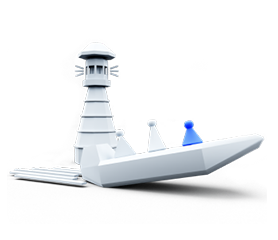 Start
Your Project
Work with your newly chosen candidate(s). We take care of the admin work and are always there for you with personal support.
FAQs
1. What makes Consultport consultants in Zürich different?
Consultport takes pride in the detailed screening process that enables us to match you with candidates of the highest caliber. Our expert pool is chosen based on experience, personal interviews, and references. What does this mean for you? Handpicked consultants in Zürich with thorough know-how for your needs.
2. Is hiring consultants in Zürich through Consultport in less than 48 hours possible?
In most cases, we can propose a potential candidate within a few working days. It depends on the complexity of the request and the time availability of the consultants. We are always committed to providing you with suitable candidates as fast as possible.
3. What does the "no-risk, pay only if satisfied" mean when I search for Consultport consultants in Zürich?
We are always fully committed to providing you with the highest service. Therefore, when you need consultants in Zürich, we offer you the request, search, and proposal stages completely free of charge. Every consultant has a different rate, which we communicate to you, with no strings attached.
Consultants in Zürich are in High Demand
Zürich offers some of the best talents, when it comes to consultants and digital experts
Zürich's status as one of the most influential financial capitals globally, makes it a top destination for business relocation and financial innovation. This status also makes it a perfect location to find the best financial consultants in Zürich.
Top Skills in Zürich
Consultants in Zürich offer skills that center on the city's predominant services economy. The high concentration of skilled professionals gives the city a strong appeal for businesses seeking exceptional talent. Some of the top skills available in Zürich encompass the banking, financial, transportation, hospitality, insurance, information technology, marketing and sales, and management sectors.
Companies wishing to hire consultants in Zürich will benefit from an abundance of competent consultants supported by a well-established professional ecosystem. Consultport makes it easy to tap into this ecosystem and to find consultants in Zürich that match your requirements.
A Center for Financial Excellence
Zürich is world-renowned as a center of financial excellence. Hundreds of international banks maintain offices in the city, relying on its well-established financial economy. Talented individuals also call the city their home, with skilled workers drawn from within the country and Europe. Zürich's proximity to Germany also makes it an ideal destination for financial commerce.
Top companies like UBS, ABB, Swiss Re, Credit Suisse, and Zürich Financial Services have their headquarters in Zürich. This rich tapestry of financial institutions creates a strong foundation for a broader service economy that employs thousands of people. For companies interested in doing business in the city, working with a consultant in Zürich can be an excellent place to start.
Hire Consultants in Zürich
As a service-driven economy, consultants in Zürich primarily come from this core industry. Due to this high concentration of professionals in the service sector, companies seeking to work with such professionals have access to a wide breadth of skilled consultants with diverse professional backgrounds.
Consultport offers an organized and optimized approach to tap into this talent pool. Using our on-demand platform, you can easily access, select, and hire top consultants in Zürich, all within one platform.
Sign up today and discover how Consultport makes finding a consultant in Zürich fast and easy.
Have a Look at our Blog Articles
Get Informed About Trends, Industry News and Learn from Experts' Tips and Tricks