Stuttgart - Cradle of High-Tech Automotives, Science and Research Centers
For more than 5 decades, Stuttgart has undergone a series of strong economic and political transformations. The city comprises a rich diverse history of mixed cultures with an estimated 48 - 64% of the population comprising immigrants. The city is the 9th biggest exhibition center in Germany. As far back as 1108 AD, Stuttgart held a significant role in connecting major European trade routes.
Stuttgart is credited with housing some of the most acclaimed automotive companies including Daimler AG, Bosch and Porsche. The city is also home for headquarters of high-tech industries including Hewlett-Packard, IBM, and others. A brain child of Karl Benz, that was industrialized by Gottlieb Daimler and Wilhelm Maybach later grew into the mighty Daimler-Motoren-Gesellschaft forming the popular 'cradle of the automobile'. This innovation prompted the formation of Bosch and Mahle and also led to those industries having their ancestral homes in Stuttgart.
Our Offering
Most In-Demand Services in Stuttgart
Hire Individual Consultants
You need one management consultant, project manager or expert? Find the right one with just a few clicks.
Hire Entire Consultant Teams
You are looking for a consultant team, including a project manager? Just reach out to us, and we make it happen.
Hire Digital Experts
You are looking for a strategist, a project manager or an expert for digital topics? Get access to the best ones through our platform.
Hiring Consultants in Stuttgart is Simple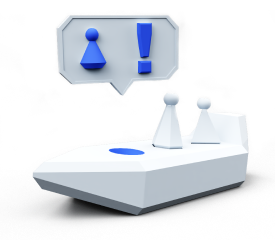 Speak with One
of Our Experts
A Consultport manager will work with you to understand your business and project needs.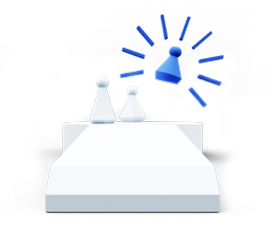 Choose Your
Favorite Candidate
We'll propose handpicked consultants for your project. Our average time to match can be as fast as 48 hours.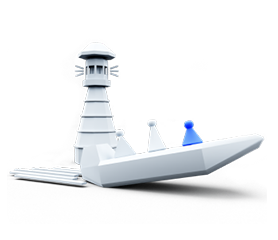 Start
Your Project
Work with your newly chosen candidate(s). We take care of the admin work and are always there for you with personal support.
FAQs
1. What makes Consultport consultants in Stuttgart different?
Consultport takes pride in the detailed screening process that enables us to match you with candidates of the highest caliber. Our expert pool is chosen based on experience, personal interviews, and references. What does this mean for you? Handpicked consultants in Stuttgart with thorough know-how for your needs.
2. Is hiring consultants in Stuttgart through Consultport in less than 48 hours possible?
In most cases, we can propose a potential candidate within a few working days. It depends on the complexity of the request and the time availability of the consultants. We are always committed to providing you with suitable candidates as fast as possible.
3. What does the "no-risk, pay only if satisfied" mean when I search for Consultport consultants in Stuttgart?
We are always fully committed to providing you with the highest service. Therefore, when you need consultants in Stuttgart, we offer you the request, search, and proposal stages completely free of charge. Every consultant has a different rate, which we communicate to you, with no strings attached.
Consultants in Stuttgart are in High Demand
Stuttgart offers some of the best talents, when it comes to consultants and digital experts
Stuttgart's rich automotive and engineering background explains the city's relationship with research and innovation. The city has the second highest number of institutions supporting applied research of the Fraunhofer Society to its name. The high influx of international guests supports business growth and the city's economic activities provide a fertile ground for employment opportunities and the development of experts. More than 50% of the population are immigrants from the European Union.
Automotive innovation: The more than two centuries old automotive and motorcycle industry we see today was proudly invented in Stuttgart by Karl-Benz in the 1800s. This automation innovation - that was later industrialized by Gottlieb Daimler and Wilhelm Maybach - is the genesis of the current worldwide automotive industry. Mercedes-Benz, and Porsche together with automotive parts giants Bosch and Mahle have their headquarters in Stuttgart. Followed by frequent fluctuations, additions, and alterations, the automotive industry has thrived in Stuttgart and spread worldwide to other European countries, the USA, Japan and China.
Science and Research: We can owe the regions' sustained growth to additions and alterations in innovation. Thanks to scientific research Stuttgart hosts the highest number of academic, scientific, and research and development institutes. The city is home for renowned universities and colleges including the University of Stuttgart, the Stuttgart Institute of Management and Technology as well as six Fraunhofer institutes, four institutes of collaborative industrial research and the Germany Aerospace Center (DLR). This scientific research, coupled with R&D gives reliable explanation for the tremendous business growth in the city. The academic institutions have bred professionals that have turned into get-to consultants that support productivity and sustainability.
Financial Services (Stock): Stuttgart has a well established stock exchange that supports financing needs and provides ground for investors to invest in retail business. The only English-speaking digital online securities platform has its home in Stuttgart. Investors can hire consultants to help them identify profitable and promising business ventures.
There are consultants in Stuttgart that have supported business growth, offered investment advisory, attained manufacturing efficiency, and provided digital expertise. Consultport is your central contact point for hiring a consultant in Stuttgart. Our consultants have worked with BCG, Daimler, Bain & Company and other industry names. Hiring with us is easy, simple, and efficient.
Have a Look at our Blog Articles
Get Informed About Trends, Industry News and Learn from Experts' Tips and Tricks