What Do Conversion Optimization Consultants Do?
In today's world of digital marketing, a company just can't do without a website. However, the trick is that not all websites—not even those that attract high traffic—translate to financial gains. The soft secret behind successful websites is centered on Conversion Rate Optimization (CRO.) Conversion Optimization strategists help companies convert website visitors from mere traffic to buyers, customers, and donors. Numbers are never enough; action brings the change. This is why conversation experts are not only involved with direct sales strategies but also with "mini-conversions" like embedded video views and email list subscriptions.
Though the work of conversion consultants center on testing current website efficiency against new plans and implementing the better variation, conversion experts also deal with IT teams in carrying out end-to-end testing, draw up test plans based on qualitative insight, and solve technical and visual problems on business websites. With internet marketing and e-commerce, the service and know-how of CRO consultants come in every step of the way. From rescuing exhausting resources to multiplying profit, strategists help companies pull active clients to their websites.
Practical Use Cases
Most In-Demand Services of Conversion Optimization Consultants
UX Audits
Find out how UX architecture can improve your conversion rates and translate towards consumer retention and ROI.
Marketing Funnel Strategy
Develop and investigate what data-driven and customer centric improvements can be made in your digital marketing journey.
Conversion Path Analysis
Map out different points of interaction between your product and its prospects to finetune your marketing funnel and path towards conversion.
Customer Journey Mapping
Visually identify the interactions a customer has with your product to implement an conversion optimization strategy that targets all touch points.
A/B Testing
Gain insight into the effects that different conversion optimization approaches may achieve to identify the correct path.
Conversion Rate Improvement
Learn what practices will guide your company towards higher marketing funnel efficiency and effectiveness, increasing your marketing conversion rates.
Why Hire Conversion Optimization Consultants?
Businesses adopt many strategies to increase the rate at which site traffic turns into purchasing customers. Conversion optimization stands out because it doesn't require the generation of additional traffic for leads to climb. This way companies can save up Pay Per Click (PPC) and other ads expenses formerly meant to drive traffic to sites, carry out site testing, evaluate marketing funnel, analyze conversion path among other technical strategies which ensures that current traffic is converted to profitable leads, enabling companies to further utilize CRO advancement to drive other profitable results.
A/B Testing
Testing is the haul of conversion optimization, a major step to increasing conversion on a company e-marketing site. However, Conversion Optimization Strategists do not just go ahead testing website efficiency. They are experts at utilizing the scientific A/B strategy which contrasts existing websites and a proposed variant. Consultants are versed in utilizing features like colors, themes, and images on landing and home pages, and calls to action to determine customer experience and preferences. A/B Test experts not only draw up hypotheses and choose testing tools, but they are also saviors who can handle multivariate testing in cases of complexity, increasing the number of site visitors who become active customers.
UX Auditing
While it is optimal for conversion rate optimization consultants to use a split test like the A/B to adjudge different websites, examination for usability and prototyping is pertinent while evaluating new website features or parts. Conversion Optimization Experts study user experience structure with which they use to adjust website designs and features, resulting ultimately in the retention of customers and financial growth.
Heuristics and Analysis
Unprecedented problem-solving techniques are smart tools Conversion Optimization Strategists use today to increase conversion rates. ICT and AI are now being utilized by experts to speedily solve traditionally difficult and impossible problems. To maintain optimization, accuracy, and perfection at the same time, consultants involve analytical tools to find and strengthen weak performance areas while enhancing Key Performance Indicators (KPI.) CRO specialists further analyze conversion path, mapping out product-prospects touchpoints to enhance marketing funnel and increase conversion rate.
Customer Journey Mapping and Marketing Funnel Strategy
Conversion Optimization Experts trace the trajectories of customers interacting with company websites, with which they map out customer-focused and stats-based enhancements to digital marketing. Tools like exit surveys reveal customer's dissatisfaction, enabling the Conversion Optimization Expert to concretize customer preferences. With this knowledge, the expert implements improvements that reach customers at all points of contact.
Technical and Visual Project Management and Execution
Conversion Optimization Consultants are experts in relating with and coordinating IT and web development teams towards conversion optimization fulfillment. Coordinated IT collaboration is a key aspect in conversion optimization but it is never easy to win the heart of the team, which might regard conversion strategies intrusively. CRO experts, therefore, take on the job of guaranteeing that the IT/web applications team understands the context and goal of optimization and the team's impact in present and later conversion projects, further securing its corporation.
Contact Consultport today. We are fully aware of the impact of digital marketing in a business growth directed at sales and can connect you to Conversion Optimization consultants that can optimize this impact which would ensure prospects are quickly converted to customers who will grow to prefer your brand.
Hiring Conversion Optimization Consultants through Consultport is Simple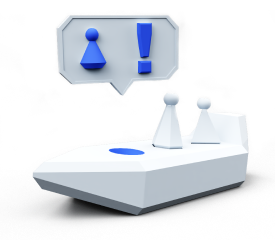 Speak with One
of Our Experts
A Consultport manager will work with you to understand your business and project needs.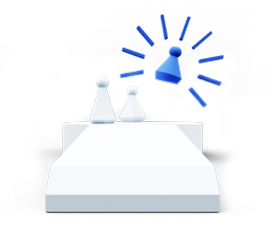 Choose Your
Favorite Candidate
We'll propose handpicked Conversion Optimization Consultants for your project. Our average time to match can be as fast as 48 hours.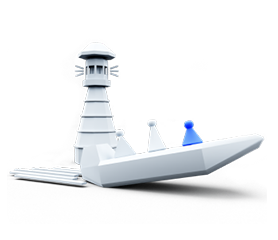 Start
Your Project
Work with your new Conversion Optimization Consultants. We take care of the admin work and are always there for you with personal support.
FAQs
1. What makes Consultport Conversion Optimization Consultants different?
Consultport takes pride in the detailed screening process that enables us to match you with candidates of the highest caliber. Our expert pool is chosen based on experience, personal interviews, and references. What does this mean for you? Handpicked consultants with thorough know-how for your needs.
2. Is hiring Conversion Optimization Consultants through Consultport in less than 48 hours possible?
In most cases, we can propose a potential candidate within a few working days. It depends on the complexity of the request and the time availability of the consultants. We are always committed to providing you with suitable candidates as fast as possible.
3. What does the "no-risk, pay only if satisfied" mean when I search for Consultport Conversion Optimization Consultants?
We are always fully committed to providing you with the highest service. Therefore, when you need Conversion Optimization Consultants, we offer you the request, search, and proposal stages completely free of charge. Every consultant has a different rate, which we communicate to you, with no strings attached.
Conversion Optimization Consultants are in High Demand
Tips on How to Hire Conversion Optimization Consultants
Companies looking to draw, engage, and retain website customers must not only hire conversion consultants but must reach for consultants that are experts. There are qualities and skills one will never miss in the true Conversion Rate Optimization expert. Before utilizing the service of a consultant, look if they have the following qualities and optimization approach.
Testing Approach: This cannot be done without. Good Conversion Rate Optimization consultants are those that, in addition to split testing, can execute personalized AI-facilitated changes for improved UX for site visitors. Experts are able to adopt all available optimization strategies, tools, and techniques, depending on what the business needs are.
Testing Philosophy: This is tied directly to the testing approach. While some experts, depending on need, may be more concerned with scientific analytics, others may opt for speed in decision making. Notwithstanding, expert Conversion Optimization consultants should provide satisfying answers to these testing concerns: duration of the split test, condition of variation termination, Quality Assurance (QA) process, after-test analysis, and multivariate ability.
Case Study and Experience Application: Though experience is hardly everything, experts who have it are those that can provide case studies of businesses they have improved previously and help you understand how they can help your company website performance in leads, sales, and subscription generation. Examples of businesses a Conversion Optimization Consultant have worked with quickly indicate how they can potentially help your business. Moreover, experience determines how well-versed a CRO strategist is in managing research and set-up tools to optimize marketing campaigns.
Knowledge of Tools and Technology: Conversion Rate Optimization (CRO) is concerned with raising awareness, engaging, and retaining visitors as customers on business sites. This cannot be achieved without knowledge of research tools and tools required to initialize, launch, and develop testing. a successful Conversion Optimization Strategist must be a master of. Consultants should be experts with content management software, SEO systems, and voice of customer (VoC) tools as well as master multi-media campaigns that can facilitate conversion rates improvements.
Customer Mapping Process and Target Audience Approach: True conversion specialists work with data when dealing with a business audience. Surveys, transcripts, analytics data, heatmap reports, reviews are sources that good conversion consultants depend on to improve website conversions. Knowing the targeted traffic and tracing its trajectory is only part of the job. Good consultants articulate the additional process, including time, software fees, and additional specialist functions.
UI/UX Strategies: Apart from the process and approach toward mapping target audience, Conversion Optimization Experts should comprehend superior practices that enhance user experience and user interface on web home/landing pages, in apps, and for desktop and mobile users. True experts comprehend how colors, fonts, shapes, and images related to human psychology in order to engage, retain, and convert traffic into customers and financial value.
Knowledge of Industry: Conversion optimization strategies are never one-size-fits-all. An expert with knowledge in your industry is a great plus because approaches that work for similar sites may fail outside the industry. The reason is that audiences are always different. Industry knowledge also enables platform/technology knowledge, product/service cognizance as well as brand expertise. Expert CRO consultants are those with savvy industry-specific ideas at their fingertips.
Presentation Skill: This is important because, without elaborate and comprehensive slides and presentations, companies risk losing knowledge of observed activities and outcomes. Successful Conversion Optimization Consultants are able to arrest and retain interest from proposing a hypothesis to adding insights to executing testing. Good strategists carry businesses through the process, helping them understand their Return on Investment (ROI).
Conclusion
The importance of Conversion Rate Optimization to digital marketing is becoming trite to outline. With the ability to convert site traffic to monetary gains, CRO is the go-to strategy for businesses with a web presence. Though the work of analyzing, drawing hypotheses, and testing for alternatives are never easy, companies can still optimize their websites and digital channels with expert help. We at Consultport not only attract, engage and retain your traffic, but we also convert it into huge sales and wait as we guide you through utilizing your gains to further improve other marketing areas instead of channeling them into driving unwanted traffic.
Have a Look at our Blog Articles
Get Informed About Trends, Industry News and Learn from Experts' Tips and Tricks