What Do Interim Chief Restructuring Officers Do?
Both, crises and financial breakthroughs or growth, could spell the need for an Interim CRO while a business is in a restructuring process. As a result of turnaround efforts, Chief Executive Officers (CEOs) typically have their hands full trying to sort things out. During this period, most CEOs are not armed with necessary skills to turn the tables around for their organization. Similarly, it poses a challenge to any company to come out of a crisis without serious repercussions when there is minimal experience on how to handle situations such as these.
With an Interim CRO, a business needs not to fret about the implication of remodeling their organizational structure or operations to prevent insolvency. Why? An interim Chief Restructuring Officer drives operational changes while navigating a company out of crisis sustainably.
Practical Use Cases
Most In-Demand Services of Interim Chief Restructuring Officers
Stakeholder Management
Minimize the negative impact your restructuring efforts can have on stakeholder relations through open dialogue.
Financial Risk Analysis
Reveal present financial risk to effectively restructure towards cost-cutting business practices.
Redesigning Operations
Reexamine your existing business plan and operating model after preliminary stabilization of business processes.
Capital Restructuring
Let an in-depth analysis of the company's capital structure optimize the flow of your business operations.
Performance Tracking
Gain insights into turnover ratios within your company and establish a stable transition plan that elevates future performance.
Financial Forecasting
Discover future pain-points and areas of opportunity to reallocate spending with long lasting success.
Why Hire Interim Chief Restructuring Officers?
The Interim Chief Restructuring Officer is tasked to move the business forward amid uncertainties. However, interim CROs have more attributes in which they excel and could be of benefit to your business organization. Here are a few of what they can offer to companies:
Stabilize Business
Amid uncertainties, interim CROs look to stabilize the enterprise protecting the company from the impact of a crisis. What the interim CRO does is to ensure that despite the imbalance caused by distress, it doesn't weigh down on the business, especially its employees. Interim CROs are also responsible for engineering short and long term goals towards achieving this stability sustainably. Additionally, they devise and implement restructuring measures towards a similar aim.
They also ensure speed in execution by preventing delays in actions, which would usually be affected during a crisis.
Post-merger Integration
After a merger, there are more players involved in a process that each one of them has to get used to. While the additional funds are one of the favorable attributes of a merger, the successful integration of practices is what determines the impact of such endeavor. Interim Chief Restructuring Officers are usually well trained to handle these situations. They do this by ensuring clarity of role and managing the activities that would provide employees and management enough room to adjust to the change.
Cash Management
Cashflow is an integral part of a business that the interim CROs look to manage during a crisis. When a company is in distress, its most significant risk is cash flow. Due to intensive training, an interim CRO knows this and ensures cash circulation within and outside of a company. The CRO does this by monitoring resources making sure to allocate them efficiently. Besides controlling cash disbursement, CROs seek credit sources when required. Their efficiency in doing this is backed by being unshackled by tradition, habit, or emotion that might impair their search for additional funds.
Spearheading Forbearance with Senior Figures
Senior figures could quickly look to sell their shares when they see that the problem at hand is insolvable. At the same time, they could look to acquiring loans without the required capability for repayment. The financial crisis could instigate any of this. However, this is another area interim Chief Restructuring Officers are best at. With their experience, they can ensure seamless communication with senior figures to achieve forbearance. Thus, giving a business enough time to get out of an unfavorable situation.
Similarly, CROs rebuild and strengthen relationships with shareholders, and creditors uplifting their confidence.
Contact Consultport today. We can help you find an interim Chief Restructuring Officer that would expertly guide your business out of a crisis or financial breakthrough.
Hiring Interim Chief Restructuring Officers through Consultport is Simple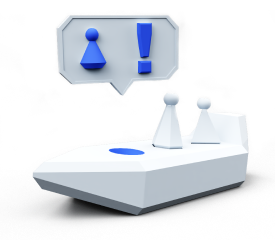 Speak with One
of Our Experts
A Consultport manager will work with you to understand your business and project needs.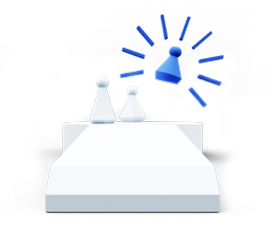 Choose Your
Favorite Candidate
We'll propose handpicked Interim Chief Restructuring Officers for your project. Our average time to match can be as fast as 48 hours.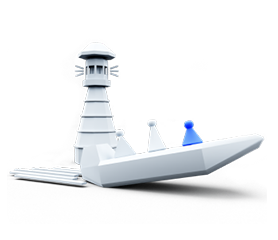 Start
Your Project
Work with your new Interim Chief Restructuring Officers. We take care of the admin work and are always there for you with personal support.
FAQs
1. What makes Consultport Interim Chief Restructuring Officers different?
Consultport takes pride in the detailed screening process that enables us to match you with candidates of the highest caliber. Our expert pool is chosen based on experience, personal interviews, and references. What does this mean for you? Handpicked consultants with thorough know-how for your needs.
2. Is hiring Interim Chief Restructuring Officers through Consultport in less than 48 hours possible?
In most cases, we can propose a potential candidate within a few working days. It depends on the complexity of the request and the time availability of the consultants. We are always committed to providing you with suitable candidates as fast as possible.
3. What does the "no-risk, pay only if satisfied" mean when I search for Consultport Interim Chief Restructuring Officers?
We are always fully committed to providing you with the highest service. Therefore, when you need Interim Chief Restructuring Officers, we offer you the request, search, and proposal stages completely free of charge. Every consultant has a different rate, which we communicate to you, with no strings attached.
Interim Chief Restructuring Officers are in High Demand
Tips on How to Hire Interim Chief Restructuring Officers
Since you have a good idea about the impact of having an interim CRO around, you will also need to know which one of them your business should hire. Interim Chief Restructuring Officers have unique talents required to fulfill their responsibilities. Here are a few of them:
Multitasking: This is one of the vital skills an interim CRO must possess. When a company is in a state of distress, they will take up several actions at a time and activities, such as shareholder and management meetings that usually follow a due process. At the same time, some employees need attention on how to carry out a relatively new task. All of this, the CRO could deal with within an hour or daily. Hence the need for someone who can work on a job simultaneously and still achieve efficiency.
Efficient under pressure: Despite the funds available, a crisis shouldn't take years until it resolves. This is why CROs are always under pressure to deliver. Hence, your company must hire an individual for that role that can work under pressure without trying so hard. It could be an innate skill or something the CRO picks up over time. Regardless, an Interim Chief Restructuring Officer who will produce results despite being on the spot is what your business needs.
Knowledge of restructuring techniques: Some situations require outright settlement; others would demand an organizational restructuring. In some cases, an interim CROs supervised the restructuring process. However, most of the time, employing restructuring techniques falls on his shoulder. Hence, a CRO should have an understanding of restructuring techniques such as financial analysis and divestiture strategy available to help further the process.
Financial accounting competence: Since most restructuring processes aim at getting a company out of a financial crisis, a CRO needs to have an advanced knowledge of financial accounting. This will help him (her) deal with creditors, debtors, and cash management efficiently in a business' favor.
Interpret and analyze data: During a crisis different players and situations come into focus that both a business management and its employees are not used to. This is relatively the same for an interim Chief Restructuring Officer. Know that understanding the problem at hand to propose a solution will require a good understanding of the problem itself. The main aim of an interim CRO is to guide business out of a crisis of financial breakthrough. In doing so, the right individual must possess the prowess to analyze and interpret the data available and proffers a course of action from there.
Exceptional communication skills: An Interim Chief Restructuring Officer will be talking to a lot of people, especially senior figures. His words could make or break a company. Hence, an interim CFO must have impeccable communication skills to deal with important individuals while navigating a business out of a crisis. They will need to be able to convince the board, other shareholders, and especially creditors.
Knows how to spot and overcome barriers: When a business is on the brink of going bankrupt, the right CRO would be able to identify the trigger and find avenues to overcome them. The CRO will still encounter obstacles during the restructuring process. Therefore, having a keen eye to spot problems is a skill you should look out for in a CRO that will help propose solutions and enact quick changes towards efficiency.
Conclusion
The actions of a business during a state of distress could determine how long they weather the storm. Hiring a CRO could help a company come out from the situation with little or no damage. With Consultport, you can get an interim Chief Restructuring Officer who has the required skill set to drive your business towards sustainable change.
Have a Look at our Blog Articles
Get Informed About Trends, Industry News and Learn from Experts' Tips and Tricks