What Do Interim CTOs Do?
They manage and evaluate the company's technology resources, solve IT-related issues, and assess the organization's technology needs. They are often also responsible for the organization's R&D activities. As the company's top technology executive, they lead the technology department and develop IT-related strategies to grow the business.
They are often confused with Interim CIOs (Chief Information Officers). Despite this, there are some important differences. While a CIO focuses on running a company's internal operations and managing its infrastructure, a CTO focuses on the outward-perspective, including strategic planning. By developing products and services for customers, they develop technologies that will grow the business externally. Businesses today rely heavily on the CTO's role, especially in the digital economy. It is therefore imperative to have the right person fill this role, which this is why freelancers are the ideal option in the interim.
Practical Use Cases
Most In-Demand Services of Interim CTOs
IT Strategy Development
Develop a tech strategy which aligns with the firm's overall goals.
Creation and Management of Tech Department
Hire competent employees for the tech department, as well as leading and coordinating the team.
Support on Business Decisions
Advise the CEO on business decisions from a tech perspective.
Why Hire Interim CTOs?
In today's fast-paced world, staying ahead of new technology trends and predicting risks and disruptions is crucial. The companies that fail to adapt to the constantly changing technology state will quickly lose ground to their competitors and be unable to compete long-term.
This is why a competent CTO is essential for overseeing technology used by the business and ensuring that it aligns with its overall strategy. Consider hiring an Interim CTO in the following situations:
Troubleshooting
Companies facing unexpected problems or threats, or in general facing difficult business situations, might find it useful to hire an Interim CTO. Throughout their careers, Interim Managers have worked in many different companies and challenging contexts. This equips them with essential skills and allows them to quickly recognize issues and plan countermeasures or strategy changes as needed. Moreover, their external perspective enables fresh, new perspectives and approaches.
Searching for Permanent CTO
It may be that the former CTO has retired, moved on to another company, or been fired. In the event of an unexpected departure of the CTO, it's important to find a new person to fill the role as quickly as possible. During such times, hiring an Interim CTO can bridge the gap and relieve the pressure until a permanent candidate can be found or is ready to start.
For Start-ups
A good CTO can take a small start-up to new heights, especially if the start-up is in the tech field. Even though a competent CTO can have a huge positive impact, especially in the early stages of a business, the opposite can also be true if the wrong person is appointed. The process of hiring a CTO can therefore be lengthy. In a start-up, this may delay the implementation of important technology.
Interim CTOs may be a good alternative in such circumstances, as they can get up to speed quickly without a long adoption process. A temporary CTO is usually more cost-effective than a permanent one, since the Interim CTO requires less training, adds more value to the company, and enables the CEO to better control budgets. The hiring of an Interim CTO also allows startups to evaluate if they actually require this kind of technical leadership permanently at their current stage.
Hiring Interim CTOs through Consultport is Simple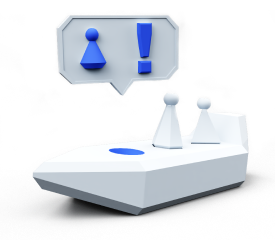 Speak with One
of Our Experts
A Consultport manager will work with you to understand your business and project needs.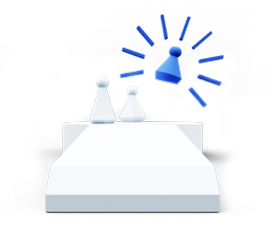 Choose Your
Favorite Candidate
We'll propose handpicked Interim CTOs for your project. Our average time to match can be as fast as 48 hours.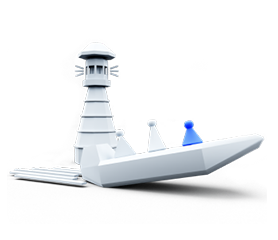 Start
Your Project
Work with your new Interim CTOs. We take care of the admin work and are always there for you with personal support.
FAQs
1. What makes Consultport Interim CTOs different?
Consultport takes pride in the detailed screening process that enables us to match you with candidates of the highest caliber. Our expert pool is chosen based on experience, personal interviews, and references. What does this mean for you? Handpicked consultants with thorough know-how for your needs.
2. Is hiring Interim CTOs through Consultport in less than 48 hours possible?
In most cases, we can propose a potential candidate within a few working days. It depends on the complexity of the request and the time availability of the consultants. We are always committed to providing you with suitable candidates as fast as possible.
3. What does the "no-risk, pay only if satisfied" mean when I search for Consultport Interim CTOs?
We are always fully committed to providing you with the highest service. Therefore, when you need Interim CTOs, we offer you the request, search, and proposal stages completely free of charge. Every consultant has a different rate, which we communicate to you, with no strings attached.
Interim CTOs are in High Demand
Tips on How to Hire Interim CTOs
It's no secret that the role of the CTO is growing in importance in a business. Therefore, finding the right candidate is crucial. The following are some characteristics a company should look for in their future Interim CTO:
Good communication skills
Interim CTOs must demonstrate excellent communication skills, so they can adapt quickly to a new team and company culture and reach full productivity and efficiency very quickly. It is also important that Interim CTOs can communicate how technical decisions will affect business goals to non-technical people. To ensure that the company is moving in the right direction in terms of its strategic objectives, they will need to transfer tech knowledge to business knowledge.
Strategic Mindset
A successful Interim CTO must think strategically, always keeping the bigger picture in mind. In other words, they should keep up-to-date on technology developments and trends in order to ensure that the company is always prepared and ahead of the curve.
Team Management and Hiring Skills
Interim CTOs must manage teams efficiently and optimize their performance. Therefore, they must be able to quickly gain the trust of all team members and solve interpersonal conflicts. Additionally, the Interim CTO should have experience in hiring, assembling a great team, and recognizing talent.
Broad Technical Knowledge
There's no doubt about this. Besides possessing extensive technical knowledge, the Interim CTO should also be knowledgeable about all the tools and technologies used by the company, as well as be aware of the latest developments and trends in the field. This will enable them to make solid recommendations to the CEO and explain how technology impacts the overall goals and performance of the company.
It is of course possible to look for many more characteristics in Interim CTOs. The above qualities are, however, particularly important. To streamline the process of finding an Interim CTO, companies can turn to Consultport.
Have a Look at our Blog Articles
Get Informed About Trends, Industry News and Learn from Experts' Tips and Tricks