What Do Corporate Incubator Consultants Do?
Business Incubators offer companies a way of mitigating risk associated with executing a project and startups a window-like shutters that slowly helps them carve a niche for themselves in the market and within an industry. Either way, incubators are an innovative avenue for corporations to withstand the threats that accompany the need for growth, and its pace that comes with matching and edging out the competition.
Internal or external as partnership or collaboration or an arm of the parent company, Business Incubators are like an insurance policy that is an effective economical development tool. For entrepreneurs, it offers to assess larger company resources, experience, and competent talents. As an internal arm also, it allows the company to try out innovative ideas with the potential to cause disruptions.
Corporate Incubator specialists provide the training that this incubator segment needs, ensure its goals align with that of the company, assures the success of the project by providing access to the benefits that accelerate an accomplishment. The consultant typically focuses on giving the project development team and emerging companies the protection and backing they will need to be successful.
Practical Use Cases
Most In-Demand Services of Corporate Incubator Consultants
Investment Objective Setting
Formulate an overarching goal for your investment strategy
Resource Allocation
Ensure that investments are made in the most promising fields of your business
Network Expansion
Build new relationships and benefit from a closer link to emerging businesses
Why Hire Corporate Incubator Consultants?
Incubators and accelerators allow growth for companies. Corporate Incubator consultants help business manage the team that is responsible for such action. In other words, these specialists determine how solid the guarantee is through their expertise. Here is an idea of how they do this:
Enhance Companies Focus on Daily Operations
The need for growth could lead to exhaustion for businesses small or large. This is because they could find themselves engaging in a number of activities just to keep up the pace with competition and customers' demands. This leads to intensive multitasking thus reduced quality leading to failed projects. For entrepreneurs, the need to respond to the big guns with industry could lead to bankruptcy before the startup even takes off.
However, with Corporate Incubator consultants, either of these players can simply focus on their daily operations. The specialist takes the responsibility of overseeing the project, setting milestones, and deliverables. In addition, they deliver evaluation and updates on the project giving companies the space to focus on running other aspects of the business without being obligated to ensure a product development success.
Comparative Analysis of Incubator Best Techniques
Being an expert in Business Incubators approaches, the consultant does not only oversee a developing project but look for effective ways to enhance the whole process. They know the different techniques for incubation and can remodel a business strategy to align with key trends. Therefore, companies are not only getting an expert who will spearhead a program but someone who provides a map that subsequent projects will follow.
Identify Profitable Projects
Business Incubators also access different program offerings and emerging companies to identify which would be most successful. Considering businesses spend tons of resources for either a program or a startup to take off, failure leads to wastages these corporations do not need. Hence it is up to a Corporate Incubator consultant to identify the venture that is worth going into an incubation process. This is a technique that these experts use to save money and time.
Advisory and Networking Benefits
The most important of their function. Business Incubator primarily serves as an advisory council for entrepreneurs. This is usually because they are experts in the industry with good business acumen. They organize workshops, review, and update programs including delivering the training itself. With this, entrepreneurs have an understanding of how businesses operate which slowly helps them move up the leader by making the right decisions.
Additionally, Corporate Incubators consultants connect these startups to key players in the industry that would complement their knowledge thus furthering their development.
Conclusion
Business Incubators affords companies the leniency to make small mistakes and most probably get away with it. This applies to both the company's project in works and the entrepreneur. Corporations can engage in innovation at their own pace without pulling down the entire organization with it. For startups, it pads their way to success. Having Consultport's consultant on board will help either party utilize all the benefits that accompany business incubators which ensure a new company or a product development is a success.
Hiring Corporate Incubator Consultants through Consultport is Simple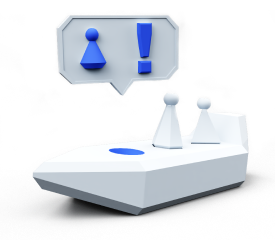 Speak with One
of Our Experts
A Consultport manager will work with you to understand your business and project needs.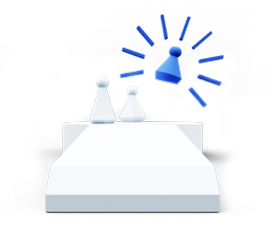 Choose Your
Favorite Candidate
We'll propose handpicked Corporate Incubator Consultants for your project. Our average time to match can be as fast as 48 hours.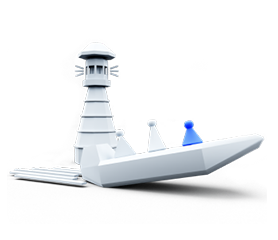 Start
Your Project
Work with your new Corporate Incubator Consultants. We take care of the admin work and are always there for you with personal support.
FAQs
1. What makes Consultport Corporate Incubator Consultants different?
Consultport takes pride in the detailed screening process that enables us to match you with candidates of the highest caliber. Our expert pool is chosen based on experience, personal interviews, and references. What does this mean for you? Handpicked consultants with thorough know-how for your needs.
2. Is hiring Corporate Incubator Consultants through Consultport in less than 48 hours possible?
In most cases, we can propose a potential candidate within a few working days. It depends on the complexity of the request and the time availability of the consultants. We are always committed to providing you with suitable candidates as fast as possible.
3. What does the "no-risk, pay only if satisfied" mean when I search for Consultport Corporate Incubator Consultants?
We are always fully committed to providing you with the highest service. Therefore, when you need Corporate Incubator Consultants, we offer you the request, search, and proposal stages completely free of charge. Every consultant has a different rate, which we communicate to you, with no strings attached.
Corporate Incubator Consultants are in High Demand
Have a Look at our Blog Articles
Get Informed About Trends, Industry News and Learn from Experts' Tips and Tricks