Toulouse - Aerospace Capital of Europe
Located in the south of France and traversed by the rivers Garonne, Touch and Hers-Mort, is the city of Toulouse, Europe's most significant aerospace hub. As the fourth-largest city in France, Toulouse has close to two million residents who work in the city's various service sectors, including aeronautics, electronics, information technology, and biotechnology.
Toulouse is considered the aerospace capital of Europe because it hosts the largest number of major aerospace companies and agencies in Europe, including Airbus's global headquarters, the largest space center in Europe, and Aerospace Valley. Companies considering relocating to the city to take advantage of this business environment can do so with the help of consultants in Toulouse.
Our Offering
Most In-Demand Services in Toulouse
Hire Individual Consultants
You need one management consultant, project manager or expert? Find the right one with just a few clicks.
Hire Entire Consultant Teams
You are looking for a consultant team, including a project manager? Just reach out to us, and we make it happen.
Hire Digital Experts
You are looking for a strategist, a project manager or an expert for digital topics? Get access to the best ones through our platform.
Hiring Consultants in Toulouse is Simple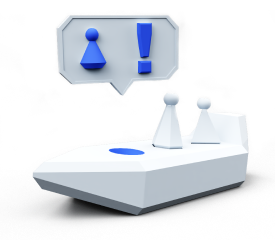 Speak with One
of Our Experts
A Consultport manager will work with you to understand your business and project needs.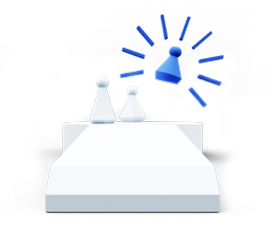 Choose Your
Favorite Candidate
We'll propose handpicked consultants for your project. Our average time to match can be as fast as 48 hours.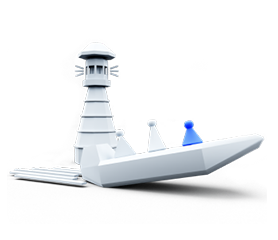 Start
Your Project
Work with your newly chosen candidate(s). We take care of the admin work and are always there for you with personal support.
FAQs
1. What makes Consultport consultants in Toulouse different?
Consultport takes pride in the detailed screening process that enables us to match you with candidates of the highest caliber. Our expert pool is chosen based on experience, personal interviews, and references. What does this mean for you? Handpicked consultants in Toulouse with thorough know-how for your needs.
2. Is hiring consultants in Toulouse through Consultport in less than 48 hours possible?
In most cases, we can propose a potential candidate within a few working days. It depends on the complexity of the request and the time availability of the consultants. We are always committed to providing you with suitable candidates as fast as possible.
3. What does the "no-risk, pay only if satisfied" mean when I search for Consultport consultants in Toulouse?
We are always fully committed to providing you with the highest service. Therefore, when you need consultants in Toulouse, we offer you the request, search, and proposal stages completely free of charge. Every consultant has a different rate, which we communicate to you, with no strings attached.
Consultants in Toulouse are in High Demand
Toulouse offers some of the best talents, when it comes to consultants and digital experts
Toulouse's high-tech industry makes it an ideal location for technology-focused businesses. Professionals, including consultants in Toulouse, are well-aligned with this industry and offer various services across management, new product development, process optimization, and digital transformation consulting.
Top Skills in Toulouse
As a high-tech city, Toulouse's workforce primarily consists of professionals with advanced skills in associated fields of engineering, computing, and design. While most of this talent is homegrown, Toulouse also draws skilled individuals from across France and Europe, attracted to the city's favorable work environment.
Businesses seeking to hire consultants in Toulouse can easily tap into the city's resultant wealth of talent. Adding qualified professionals to the city's ranks is France's fourth-largest university, the University of Toulouse, which has a student population of just over a hundred thousand. It offers, among others, courses in engineering, aeronautics and space, civil aviation, and science and technology.
Global Aerospace Center
Toulouse is considered the world capital of aeronautics due to the high concentration of aerospace companies and agencies. Among these are Airbus, ATR, Sigfox, Capgemini, Liebherr Aerospace, Groupe Latécoère, SPOT satellite systems, and the French space center, CST. Also notable is the Concorde supersonic jet, which was built in the city.
Aside from the aerospace industry, Toulouse also has robust information technology, biotechnology, and scientific sectors. These sectors provide complementary services to the aerospace industry while also operating as independent industries generating standalone value. This diversity of technologically advanced industries makes Toulouse an exceptional place to find consultants in Toulouse with high-tech skills.
Hire Consultants in Toulouse
Consultants in Toulouse cut across a wide variety of skill sets, with a strong technological bias. They offer specialized consulting services, including data strategy, digital product innovation, market-entry, M&A, and IT sourcing consulting. Companies in Toulouse can accelerate growth and outpace competitors by tapping into this deep well of talent.
Consultport provides a turnkey solution that makes it fast and easy to find and hire consultants in Toulouse. Our solution uses an integrated platform built for mid-sized to large companies who need to source and hire top consultants quickly and efficiently.
Sign up to Consultport today and discover a new way of sourcing and hiring top consultants in Toulouse.
Have a Look at our Blog Articles
Get Informed About Trends, Industry News and Learn from Experts' Tips and Tricks