Rennes - Digital Innovation Center in France
Rennes is the capital city of modern day Brittany in the French department Ille-et-Vilaine in the north-west of the country and holds the 10th largest city position in France. Rennes' current development is traced from the mid-twentieth century and is described by rural migration. It is branded as "the most liveable city in France".
Rennes' economy has evolved from textiles, production of leather products and ship repairs. Modern day business in the area has shifted its focus to automobile assembly, telecommunications, agrofood, and digitalization. Rennes is positioning its business activity to attract international trade. There are consultants that offer business management and digital expertise that support growth and sustainability.
Our Offering
Most In-Demand Services in Rennes
Hire Individual Consultants
You need one management consultant, project manager or expert? Find the right one with just a few clicks.
Hire Entire Consultant Teams
You are looking for a consultant team, including a project manager? Just reach out to us, and we make it happen.
Hire Digital Experts
You are looking for a strategist, a project manager or an expert for digital topics? Get access to the best ones through our platform.
Hiring Consultants in Rennes is Simple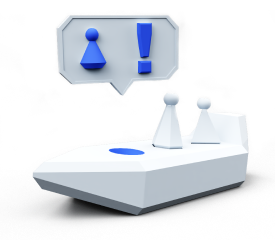 Speak with One
of Our Experts
A Consultport manager will work with you to understand your business and project needs.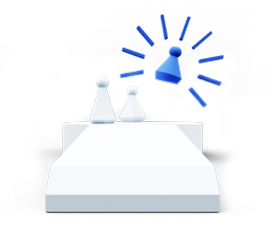 Choose Your
Favorite Candidate
We'll propose handpicked consultants for your project. Our average time to match can be as fast as 48 hours.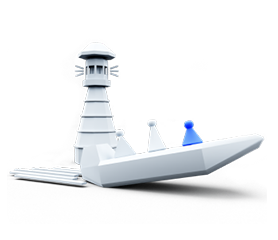 Start
Your Project
Work with your newly chosen candidate(s). We take care of the admin work and are always there for you with personal support.
FAQs
1. What makes Consultport consultants in Rennes different?
Consultport takes pride in the detailed screening process that enables us to match you with candidates of the highest caliber. Our expert pool is chosen based on experience, personal interviews, and references. What does this mean for you? Handpicked consultants in Rennes with thorough know-how for your needs.
2. Is hiring consultants in Rennes through Consultport in less than 48 hours possible?
In most cases, we can propose a potential candidate within a few working days. It depends on the complexity of the request and the time availability of the consultants. We are always committed to providing you with suitable candidates as fast as possible.
3. What does the "no-risk, pay only if satisfied" mean when I search for Consultport consultants in Rennes?
We are always fully committed to providing you with the highest service. Therefore, when you need consultants in Rennes, we offer you the request, search, and proposal stages completely free of charge. Every consultant has a different rate, which we communicate to you, with no strings attached.
Consultants in Rennes are in High Demand
Rennes offers some of the best talents, when it comes to consultants and digital experts
Rennes is within a 1 hour and 25 minutes train ride to Paris. There is the conference center Le Couvent des Jacobins which connects visitors from all over the world. The city also has an urban business district that has been renovated into a multi-modal interchange that aims to ease the ever-increasing travel needs. Rennes encourages foreign researchers within the Cité Internationale Paul-Ricoeur and the Institute of Research and Technology supports European digital transformation. Business in Rennes majorly centers along automotives, telecommunications, digital transformation, and agrofood.
Automotives in Rennes: In 1976, the Groupe PSA acquired PSA Rennes and transformed it into a major car plant in France. Rennes' automotive industry is focussing on transforming towards sustainable mobility by using industrial expertise and R&D capabilities. This move has been made possible by the availability of industry experts that offer consultancy and enhance innovation, manufacturing efficiency, and digital transformation.
Telecommunications in Rennes: The city is home for international brands including but not limited to Nokia, Orange and Erikson. Each of the companies offers employment to more than 10,000 employees. The telecom companies aim for revolutionizing the way technology connects the world. The industry produces electronics, cable, internet, and telephone services. Management consultants and digital experts have offered a hand in offering distinguished business advisory services that is constantly improving.
A complex industry like telecommunications is the product of management consultants and digital experts that offer distinguished business advisory services. If you are considering investing in the telecommunications sector, you can find consultants in Rennes to offer excellent service in manufacturing and digitalization.
Rennes' Digital Sector: In support of the growing market demands, the Digital Campus Rennes produces great talent that supports innovation and growth in the IT sector. There is also an electronics research and training unit that unites teachers and researchers in information technology and electronics. These training programs boost efficiency and economic growth. You can hire a consultant in the digital space to help with emerging technologies, product management, and other specialized technological requirements.
Agrofood sector in Rennes: In addition to other sectors, Rennes is home to Agrofood processing plants. The region arranges for exhibitions that showcase equipment and processing, packaging and conditioning, together with ingredients and processed foods. These exhibitions provide opportunities for France to enter into business partnerships with other international players. You can find consultants in Rennes to help with food process design, scale ups, commercialization and others.
Consultport makes it easy, fast and efficient for you to match your requirements with the best consultants in Rennes.
Have a Look at our Blog Articles
Get Informed About Trends, Industry News and Learn from Experts' Tips and Tricks