Frankfurt - Global Financial Hub
Frankfurt is the most important financial center in Europe and one of the world's most influential financial hubs. Home to the European Central Bank (ECB) and hosting hundreds of local and international banks, Frankfurt's financial ecosystem is one of the most advanced in the world. With close to a hundred thousand people employed in the banking sector alone, Frankfurt's financial talent depth is unrivaled globally.
Complementing the robust financial sector are other equally vital sectors like tourism, transport, commerce, and the arts. Companies seeking consultants in Frankfurt have a wealth of talent to select from, especially in areas like fintech and insurtech, besides other specializations like management consultants and digital experts in Frankfurt.
Our Offering
Most In-Demand Services in Frankfurt
Hire Individual Consultants
You need one management consultant, project manager or expert? Find the right one with just a few clicks.
Hire Entire Consultant Teams
You are looking for a consultant team, including a project manager? Just reach out to us, and we make it happen.
Hire Digital Experts
You are looking for a strategist, a project manager or an expert for digital topics? Get access to the best ones through our platform.
Hiring Consultants in Frankfurt is Simple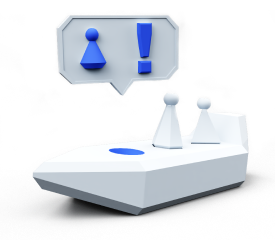 Speak with One
of Our Experts
A Consultport manager will work with you to understand your business and project needs.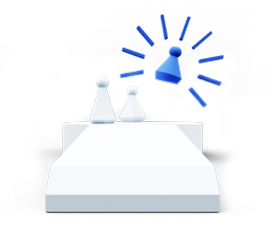 Choose Your
Favorite Candidate
We'll propose handpicked consultants for your project. Our average time to match can be as fast as 48 hours.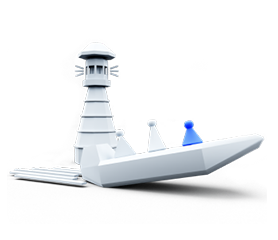 Start
Your Project
Work with your newly chosen candidate(s). We take care of the admin work and are always there for you with personal support.
FAQs
1. What makes Consultport consultants in Frankfurt different?
Consultport takes pride in the detailed screening process that enables us to match you with candidates of the highest caliber. Our expert pool is chosen based on experience, personal interviews, and references. What does this mean for you? Handpicked consultants in Frankfurt with thorough know-how for your needs.
2. Is hiring consultants in Frankfurt through Consultport in less than 48 hours possible?
In most cases, we can propose a potential candidate within a few working days. It depends on the complexity of the request and the time availability of the consultants. We are always committed to providing you with suitable candidates as fast as possible.
3. What does the "no-risk, pay only if satisfied" mean when I search for Consultport consultants in Frankfurt?
We are always fully committed to providing you with the highest service. Therefore, when you need consultants in Frankfurt, we offer you the request, search, and proposal stages completely free of charge. Every consultant has a different rate, which we communicate to you, with no strings attached.
Consultants in Frankfurt are in High Demand
Frankfurt offers some of the best talents, when it comes to consultants and digital experts
Frankfurt's position as a global financial hub contributes to its strong economy and multicultural society. These factors make the city an ideal source for financial consultants in Frankfurt.
Top Skills in Frankfurt
Frankfurt is a global destination for financial talent, and with slightly over half the population having an immigrant background, its talent base is truly international. As a center of financial commerce, top skills in the city center around finance and include consultants in fintech, insurtech, banking and investment, mergers and acquisitions as well as accounting.
Frankfurt's professional workforce comprises a mix of locally trained and immigrant experts from diverse destinations like Asia, Europe, Oceania, and Africa. Companies seeking to find consultants in Frankfurt will be delighted to find a wealth of talent available in the city, most of whom are available on the Consultport platform.
Financial Innovation and Excellence
Frankfurt's financial economy contributes significantly to its status as an Alpha World City. This highly advanced financial sector acts as a foundation for other industries like tourism, social sciences, and commerce. With an employment rate of close to 93%, there is no shortage of talented and skilled workers in the city.
Besides hosting the ECB and the German Central Bank (Deutsche Bundesbank), Frankfurt also hosts large multinational banks like Deutsche Bank, Credit Suisse, Bank of America, Bank of China, Banco do Brasil, BNP Paribas, Barclays, and the Royal Bank of Scotland. Such a robust financial sector makes the city a perfect destination for companies seeking financial consultants in Frankfurt.
Hire Consultants in Frankfurt
Consultants in Frankfurt cut across multiple industries, including finance, commerce, tourism, and transportation. The city's advanced financial sector and a robust education system combine to create one of Europe's highest concentrations of skilled financial consultants.
Consultport puts the top consultants in Frankfurt at your fingertips through our innovative on-demand platform. Easily and quickly access, assess, and find consultants in Frankfurt that meet your requirements across a broad range of industries and specializations.
Sign up today and discover an easier and faster way to hire consultants in Frankfurt.
Have a Look at our Blog Articles
Get Informed About Trends, Industry News and Learn from Experts' Tips and Tricks