Nantes - Center for Innovation
Celebrated in 2013 as the European Green Capital, Nantes has economically grown into a food processing hub and center for aeronautics. Nantes political, social, and economic environment supports economic growth leading to thriving business. The city, a port on the River Loire - strategically located within a 50 km radius from the Atlantic coast - is the sixth largest in France. By the mid 17th century, Nantes revived from economic decline and progressed into a food processing and ship building yard.
Nantes' social culture offers a high quality of life and enables the growth of R&D that helps to curve a technological roadmap.
In support of its businesses, Nantes offers a modern transportation system, and is home for the world's best aeronautical industries. Nantes is connected to major cities in France and Spain. The booming economy is supported by the presence of a strong consultant network that offers business advisory.
Our Offering
Most In-Demand Services in Nantes
Hire Individual Consultants
You need one management consultant, project manager or expert? Find the right one with just a few clicks.
Hire Entire Consultant Teams
You are looking for a consultant team, including a project manager? Just reach out to us, and we make it happen.
Hire Digital Experts
You are looking for a strategist, a project manager or an expert for digital topics? Get access to the best ones through our platform.
Hiring Consultants in Nantes is Simple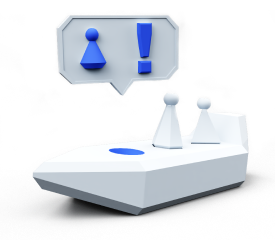 Speak with One
of Our Experts
A Consultport manager will work with you to understand your business and project needs.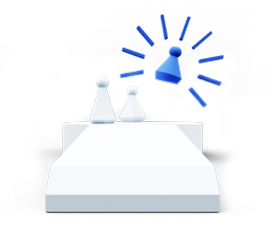 Choose Your
Favorite Candidate
We'll propose handpicked consultants for your project. Our average time to match can be as fast as 48 hours.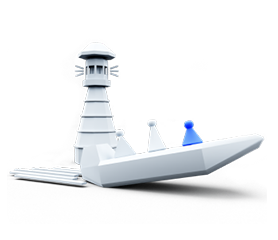 Start
Your Project
Work with your newly chosen candidate(s). We take care of the admin work and are always there for you with personal support.
FAQs
1. What makes Consultport consultants in Nantes different?
Consultport takes pride in the detailed screening process that enables us to match you with candidates of the highest caliber. Our expert pool is chosen based on experience, personal interviews, and references. What does this mean for you? Handpicked consultants in Nantes with thorough know-how for your needs.
2. Is hiring consultants in Nantes through Consultport in less than 48 hours possible?
In most cases, we can propose a potential candidate within a few working days. It depends on the complexity of the request and the time availability of the consultants. We are always committed to providing you with suitable candidates as fast as possible.
3. What does the "no-risk, pay only if satisfied" mean when I search for Consultport consultants in Nantes?
We are always fully committed to providing you with the highest service. Therefore, when you need consultants in Nantes, we offer you the request, search, and proposal stages completely free of charge. Every consultant has a different rate, which we communicate to you, with no strings attached.
Consultants in Nantes are in High Demand
Nantes offers some of the best talents, when it comes to consultants and digital experts
Nantes' economy rotates around food production, innovation for food security, and aeronautics. Located on the River Loire, Nantes has a more than two centuries long advantage of being a trade route to the Atlantic Ocean thus connecting to the international world.
The city is the administrative seat of the Loire-Atlantique department and the Pays de la Loire region. With a population of more than 300,000, the city has booming businesses, numerous galleries, museums, and castles. The city ranks fourth in France and is the proud holder of the Gamma world city title, awarded by the Globalization and World Cities Research Network.
As of 2013 - ranked according to the number of jobs - five business sectors defined Nantes economy. Commerce/haulage/services takes the first position, followed by administration/education/health and social matters. Construction, industry and farming are least. While education and innovation provide the basis of growth, business advisory, manufacturing efficiency and digital transformation drive continuity in the city. You can find a consultant in Nantes to support innovation, the formulation of a sustainability strategy, and business process transformation to mention just a few.
Food industry and food security innovation hub: Starting as far back as 1820, merchants developed the vegetable production as well as the fishing and the canning industry. Cookies manufacturing, and the building of three shipyards played a crucial role in enhancing port activity. In support of continuity and business growth, there are consultants in Nantes that offer strong industry expertise. You can hire consultants in Nantes to maintain momentum as well as to address productivity and digital challenges. Running a food processing line of work becomes easier because there are consultants in Nantes that can help with beverage quality control, risk management, and maintaining global food processing standards.
Aeronautics: Nantes Saint-Nazaire proudly holds the second largest position as an Airbus site. Employing about 10,000 people, the site specializes in core structural components and fuselage assembly. The aeronautics industry heavily invests in R&D to ensure improvement that meets the ever-changing market demands as well as profitability and the modernization of value chains. You can hire a consultant in Nantes to help with innovation, strategy, performance improvement and others through Consultport.
Have a Look at our Blog Articles
Get Informed About Trends, Industry News and Learn from Experts' Tips and Tricks