Lyon - Where Culture Meets Technology
Lyon lies at the confluence of the rivers Rhône and Saône, close to three hundred miles south-east of Paris. The city is a significant economic hub in France and Europe and its robust economy is underpinned by a blend of diversified industries comprising the services, industrial and high-tech sectors.
Lyon's metropolitan area has the second largest population in France, second only to Paris, with close to two and a half million people. The city's population, which includes consultants in Lyon, work across its diverse economic base, making Lyon one of the most economically diversified cities in France and Europe.
Our Offering
Most In-Demand Services in Lyon
Hire Individual Consultants
You need one management consultant, project manager or expert? Find the right one with just a few clicks.
Hire Entire Consultant Teams
You are looking for a consultant team, including a project manager? Just reach out to us, and we make it happen.
Hire Digital Experts
You are looking for a strategist, a project manager or an expert for digital topics? Get access to the best ones through our platform.
Hiring Consultants in Lyon is Simple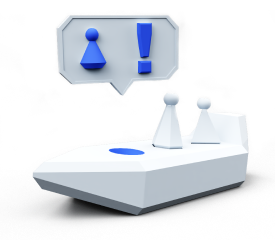 Speak with One
of Our Experts
A Consultport manager will work with you to understand your business and project needs.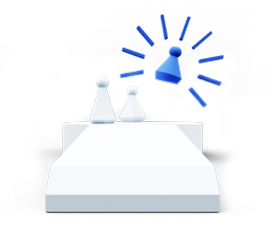 Choose Your
Favorite Candidate
We'll propose handpicked consultants for your project. Our average time to match can be as fast as 48 hours.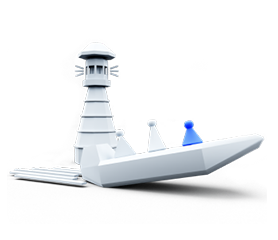 Start
Your Project
Work with your newly chosen candidate(s). We take care of the admin work and are always there for you with personal support.
FAQs
1. What makes Consultport consultants in Lyon different?
Consultport takes pride in the detailed screening process that enables us to match you with candidates of the highest caliber. Our expert pool is chosen based on experience, personal interviews, and references. What does this mean for you? Handpicked consultants in Lyon with thorough know-how for your needs.
2. Is hiring consultants in Lyon through Consultport in less than 48 hours possible?
In most cases, we can propose a potential candidate within a few working days. It depends on the complexity of the request and the time availability of the consultants. We are always committed to providing you with suitable candidates as fast as possible.
3. What does the "no-risk, pay only if satisfied" mean when I search for Consultport consultants in Lyon?
We are always fully committed to providing you with the highest service. Therefore, when you need consultants in Lyon, we offer you the request, search, and proposal stages completely free of charge. Every consultant has a different rate, which we communicate to you, with no strings attached.
Consultants in Lyon are in High Demand
Lyon offers some of the best talents, when it comes to consultants and digital experts
The economy in Lyon includes the banking, pharmaceutical, biotech, software development, and medical research and technology sectors. Professionals in Lyon offer similarly diverse services, some of whom do so as consultants in Lyon.
Top Skills in Lyon
Lyon's professionals offer a wide range of services such as supply chain strategy, digital transformation, sales automation, and data strategy consulting. This rich source of talent emerges from the city's robust education and training sector, including institutions like the Lumière University, the Jean Moulin University, and the École Centrale de Lyon.
Companies in Lyon seeking to find consultants in Lyon will find the city offers a vast array of qualified individuals, with some having worked for Lyon-based multinationals like Sanofi Pasteur, Renault Trucks, Babolat, and Euronews.
Embracing Industry 4.0
Lyon's high-tech industry is a trailblazer in Europe. The city's advanced industries, including heavy industry manufacturing, offer a glimpse into the future of manufacturing – industry 4.0. Complementing this high-tech industry is a service industry comprising sports and life sciences, a blend that makes Lyon the economic powerhouse it is today.
The city has prominent biotechnology, pharmaceutical, chemical, and medical research and technology sectors besides a billion-euro tourism sector fueled by numerous UNESCO World Heritage sites. This fusion of these sectors lays the foundation for a vast network of highly skilled consultants in Lyon, most of whom can be hired through the Consultport platform.
Hire Consultants in Lyon
Consultants in Lyon are experts in management, digital transformation, digital product development, data strategy, and data architecture consulting. Bringing extensive experience working in large multinationals based in Lyon, these individuals represent the best consultants in Lyon.
If you want to find and hire top consultants in Lyon, the Consultport platform puts them at your fingertips. Find, select, and hire the best consultants in Lyon, all from within one unified platform.
Sign up today and discover how Consultport makes hiring consultants in Lyon fast, easy, and efficient.
Have a Look at our Blog Articles
Get Informed About Trends, Industry News and Learn from Experts' Tips and Tricks