SHAPE YOUR FUTURE WITH CONSULTPORT!
OUR MISSION
Creating the world's leading platform, for
consultants and companies to succeed. Together.
Nowadays, millions of incredibly well-trained and talented people find it difficult to find the right projects to work on. Projects that are exciting. Projects in which they can use their skills to the full extent, are well paid, and suited to their lifestyle and work preferences. At the same time, with the global interconnectedness and digitization, companies face more challenges than ever before. The challenges which they can not address with their internal resources alone.
This is why we created Consultport. It is one global platform for the world's best independent business and digital consultants. It helps organizations advance their most critical projects, better and faster, and on a global scale.
And that's just the beginning. Our mission is to further help consultants and companies to succeed. Today and into the future. It is to provide them with a source of inspiration. Furthermore, a place to continuously learn and develop, where they can gain access to the most advanced digital tools for their projects. It helps them find a community which they can be proud to be part of.
We have a lot to do. And we need your help.

We're a young, and a fast-growing company. We are on a mission to disrupt the way consulting has been done to-date. Our approach is very digital. But, our success is from the strong personal connection we create with our team members, clients, and consultants on our platform. Our main office is in Berlin. It is one of Europe's most renowned and thriving cities for start-ups and tech. There are many more unique things to explore in Berlin…
CAN YOU THINK OF A COOLER CITY TO LIVE IN?
We're led by experienced entrepreneurs. They have a background in the Boston Consulting Group, Rocket Internet and BCG Digital Ventures. We hire smart, and highly adaptable people who have a strong drive and growth mindset. While everyone on our team is an "A-player," our culture is very collaborative and friendly. We operate with flat hierarchies. We encourage everyone to bring in their own ideas and take initiative to move our ship forward. Moreover, we foster a culture of feedback and continuous learning.
SOUNDS GREAT? WE HAPPEN TO AGREE!
LISTEN TO WHAT INSIDERS SAY ABOUT WORKING HERE
"We're working on something big and help people all over the world to work on exciting projects. I learn every day with our clients and consultants, with whom I build strong relationships."
-Anna, Business Development Manager

"Consultport has an incredible and important mission, a huge opportunity and a small, focused team that is kind and talented. I enjoy the work with the team every day."
-Yurii, Software Engineer
YOU BELONG TO OUR CREW IF YOU HAVE…
PASSION
The one element that fuels our company more than anything else is working with people. Those who love what they do and are passionate about moving things forward. To help us on our mission, you should have a keen interest in consulting, business, and tech-related topics. You should love the fast-paced, adrenaline-boosting environment of startups.
HUNGER
We want people with the hunger to succeed. We want sharp minds we can invest in to grow and thrive. People who are relentless and want to achieve something worthwhile, even if it's difficult. We want people who aren't afraid to handle multiple tasks, prioritizing them based on impact and urgency. A positive attitude and a mindset for continuous learning and improvement is a must.
HUMOR
Disrupting a long-established field like consulting takes a lot of effort. And we like to have fun along the way. To join us on our journey you should have a great sense of humor and be able to laugh, even about yourself and on your own mistakes.
IF THIS SOUNDS LIKE YOU, CHECK OUT OUR OPEN POSITIONS
AND JUMP ABOARD MATEY!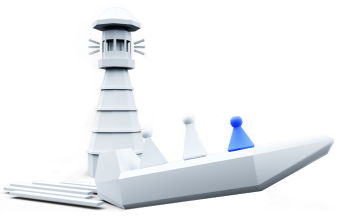 WHY YOU'LL LOVE WORKING WITH US
New challenges every day
No day is like any other. Expand your skill set by working with our global clients and thought leaders. They are from a broad range of industries. There's never a dull moment.
Work at the forefront of digital innovation
Learn the ins and outs of the digital business world. You'll help facilitate innovative projects from organizations making a big impact on the world.
Grow in a supportive environment
We have a flat hierarchy. Take ownership from the very first day. Join a collaborative, and creative environment. You can follow a path to greater success.

WE'VE GOT GREAT BENEFITS TO HELP YOU THRIVE
Quick note: we don't follow these steps all too rigorously but we use them as a framework.
Apply for a Job
1st Interview
with HR
Skill Test or
Case Study
2nd Interview with
Potential Manager

On-Site
Meeting
Reference
Check
Evaluation: Are you
on board or not?

Aye Aye Matey! Welcome Aboard! Congrats, you are part of our crew.
We're looking for all kinds of people
At Consultport we value each and every individual on the planet. We see differences as greatness. We think that everyone should be treated equally and celebrated for their individuality. Moreover, we pride ourselves on being an equal opportunities employer. We choose the best person for the job regardless of race, color, religion, sex, sexual orientation, gender or age. Our team is culturally diverse & we enjoy a workplace where people from different cultures and backgrounds can work together.

TOP STARTUP EMPLOYERS
IN GERMANY 2021
TOP SME EMPLOYERS
IN 2022
Are you ready? fınd your next career step!