Dubai - Mecca of Tourism, Trade and Finance
Dubai is one of the most progressive cities in the Middle East. An oasis amid the sands of the Arabian desert, the city's magnificent structures portray the city's robust real estate economy. Among these structures are dozens of shopping malls, the highest number in any city in the world, underpinning a vibrant retail sector.
Today, Dubai's economy, previously bolstered by oil production, is driven by tourism, financial, retail, real estate, and trade industries. As a Mecca for international business, it is home to thousands of skilled professionals, some of whom ply their trade as consultants in Dubai.
Our Offering
Most In-Demand Services in Dubai
Hire Individual Consultants
You need one management consultant, project manager or expert? Find the right one with just a few clicks.
Hire Entire Consultant Teams
You are looking for a consultant team, including a project manager? Just reach out to us, and we make it happen.
Hire Digital Experts
You are looking for a strategist, a project manager or an expert for digital topics? Get access to the best ones through our platform.
Hiring Consultants in Dubai is Simple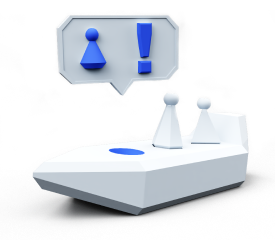 Speak with One
of Our Experts
A Consultport manager will work with you to understand your business and project needs.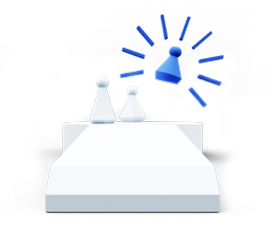 Choose Your
Favorite Candidate
We'll propose handpicked consultants for your project. Our average time to match can be as fast as 48 hours.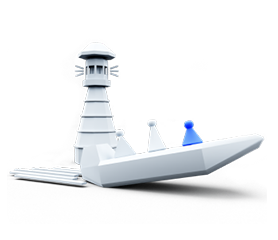 Start
Your Project
Work with your newly chosen candidate(s). We take care of the admin work and are always there for you with personal support.
FAQs
1. What makes Consultport consultants in Dubai different?
Consultport takes pride in the detailed screening process that enables us to match you with candidates of the highest caliber. Our expert pool is chosen based on experience, personal interviews, and references. What does this mean for you? Handpicked consultants in Dubai with thorough know-how for your needs.
2. Is hiring consultants in Dubai through Consultport in less than 48 hours possible?
In most cases, we can propose a potential candidate within a few working days. It depends on the complexity of the request and the time availability of the consultants. We are always committed to providing you with suitable candidates as fast as possible.
3. What does the "no-risk, pay only if satisfied" mean when I search for Consultport consultants in Dubai?
We are always fully committed to providing you with the highest service. Therefore, when you need consultants in Dubai, we offer you the request, search, and proposal stages completely free of charge. Every consultant has a different rate, which we communicate to you, with no strings attached.
Consultants in Dubai are in High Demand
Dubai offers some of the best talents, when it comes to consultants and digital experts
Dubai's diversified economy and favorable business environment make it an attractive destination for international businesses and talented professionals.
Top Skills in Dubai
Dubai has a large population of expatriates who converge on the city due to its diversified and highly sophisticated service economy. The best consultants in Dubai include management consultants, supply chain consultants, trade optimization consultants, and financial consultants. Businesses seeking to find consultants in Dubai with these specializations can do so on the Consultport platform.
The city also attracts numerous multinationals to its shores, including the tech giants Microsoft, IBM, and Cisco and international banks like HSBC and Lloyds Bank. Combining a strong service economy with an expansive expatriate community makes hiring a consultant in Dubai an attractive option for most businesses.
City of the Future
Dubai's economy has successfully diversified away from oil due to significant investments in tourism, real estate, retail, and trade. Companies operating in Dubai have access to a well-established financial sector plus a robust air transportation network. Dubai's port, Jebel Ali, the tenth busiest port globally, further supports the viability of Dubai as an international business destination.
The city of Dubai is also making significant strides in sustainability and renewable energy, positioning itself as a city of the future. As such, sustainability strategy consultants and CSR consultants in Dubai play an integral role in assisting businesses in the region to transition. Companies seeking to find consultants in Dubai in these and other fields can do so easily and quickly on the Consultport platform.
Hire Consultants in Dubai
Consultants in Dubai come from various professional backgrounds, including finance, tourism, retail, trade, and air transportation. Combining local consultants with expatriates from around the world allows Dubai to offer a rich diversity of talent for businesses seeking consultants in this middle eastern city.
Consultport connects businesses in Dubai and across the world with consultants in Dubai through an intuitive platform.
Find consultants in Dubai for your real estate, financial, and trade consulting needs by signing up on Consultport today.
Have a Look at our Blog Articles
Get Informed About Trends, Industry News and Learn from Experts' Tips and Tricks