What Do Organizational Design Consultants Do?
Organizational Design specialists are usually based in the Compensation and Benefits division of a company and are experts within organizational structures. They help to design the structure of an organization, including job roles and job evaluation.
With expertise within this area, they will spend time analyzing the business processes and ensuring that all roles are necessary and contributing towards the wider goals of the organization. They will advise on any additional roles which may help support the business practices, to make them more efficient.
They design the job evaluation methodology and ensure job descriptions are fair, consistent and provide training on job creation, ensuring jobs are created appropriately.
Practical Use Cases
Most In-Demand Services of Organizational Design Consultants
Resource Allocation
Ensure that investments are made in the most promising fields of your business.
Knowledge Transfer Management
Ensure that knowledge stays within your organization and is passed on between employees
HR Process Efficiency
Rationalize HR procedures to accelerate your People management department.
Strategy Identification
Discover the value drivers of your organization and derive a profound business strategy
Aligning Operations
Ensure that your joint efforts of multiple operations follow the overall corporate strategy
Business Function Redesign
Create new business functions where needed and end others if they do not promise any further value generation
Why Hire Organizational Design Consultants?
To ensure efficiency within an organization, it is important that everyone in the company is onboard with the processes and procedures, and where they fit into the organization. It is the role of the Organization Design specialists to ensure that all functions are aligned to the goals of the business. They will also ensure that job roles are fair and consistent.
These are some of the reasons why you may want to consider hiring Organizational Design Consultants.
Improve Clarity and Employee Engagement
An organization can fail if relations break up, and this is often a result of a lack of clarity in job roles. The Organization Design services offered by the consultant include analyzing the business processes and procedures and providing clear and consistent job descriptions. This reduces confusion about 'who does what' and as a result, everyone is more engaged with the organization and working towards the same common goals. Employees know what their role is, and who they report to, which means there is no room for confusion.
Ensure Fairness and Consistency
Employees become discontented if they feel they are undertaking more tasks than they should be, or they are doing more than someone in the same role. With the help of Organizational Design specialists, the job roles and descriptions can be analyzed and refined to ensure that all roles are consistent.
Improve Efficiency
The consultant will perform regular audits and make recommendations on how to ensure the business is more efficient with its organizational structure. With in-depth knowledge of how to ensure business processes are running in the most proficient manner, they can make a real difference to an organization.
Growing Business
If you want to grow your business, you need to ensure your business processes are efficient and that you are making the best use of resources. With the help of Organizational Design consultants, you can ensure your business is running in a way that supports your organization goals for growing your business.
Reduce Operating Costs
These consultants understand how a business should run, including which resources should be allocated where, and when resources are not required. This will ensure that money is spent in the right places and operational costs are reduced where possible. The expertise they have in organizational design can prove to be a highly effective way of reducing unnecessary costs associated with the running of your business.
Hiring Organizational Design Consultants through Consultport is Simple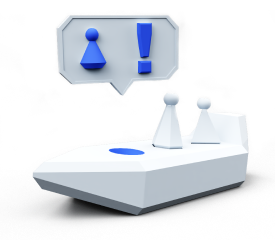 Speak with One
of Our Experts
A Consultport manager will work with you to understand your business and project needs.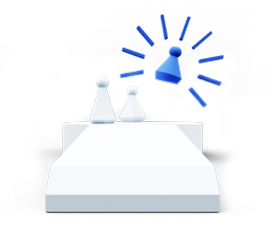 Choose Your
Favorite Candidate
We'll propose handpicked Organizational Design Consultants for your project. Our average time to match can be as fast as 48 hours.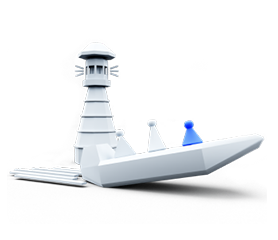 Start
Your Project
Work with your new Organizational Design Consultants. We take care of the admin work and are always there for you with personal support.
FAQs
1. What makes Consultport Organizational Design Consultants different?
Consultport takes pride in the detailed screening process that enables us to match you with candidates of the highest caliber. Our expert pool is chosen based on experience, personal interviews, and references. What does this mean for you? Handpicked consultants with thorough know-how for your needs.
2. Is hiring Organizational Design Consultants through Consultport in less than 48 hours possible?
In most cases, we can propose a potential candidate within a few working days. It depends on the complexity of the request and the time availability of the consultants. We are always committed to providing you with suitable candidates as fast as possible.
3. What does the "no-risk, pay only if satisfied" mean when I search for Consultport Organizational Design Consultants?
We are always fully committed to providing you with the highest service. Therefore, when you need Organizational Design Consultants, we offer you the request, search, and proposal stages completely free of charge. Every consultant has a different rate, which we communicate to you, with no strings attached.
Organizational Design Consultants are in High Demand
Have a Look at our Blog Articles
Get Informed About Trends, Industry News and Learn from Experts' Tips and Tricks