What Do Interim COOs Do?
A COO is usually second in command after the CEO in a business hierarchy, and therefore holds a very important position. While the CEO handles external communications and serves as the company's public face, the Interim COO takes care of the company's internal affairs.
In general, the Interim COO is responsible for executing the company's business plan, designing operations strategies, communicating these to the employees, and helping build core teams. However, the tasks of an Interim COO vary greatly from firm to firm, based on the individual needs of the company.
Practical Use Cases
Most In-Demand Services of Interim COOs
Strategy Implementation
Execute the determined business strategy.
Management of Daily Business
Work closely with department heads to support day-to-day activity of employees.
Strategy Alignment
Ensure that the firm's operations support the CEO's strategy and vision.
Why Hire Interim COOs?
They are highly experienced executives who can be helpful to a business in a variety of situations. Listed below are some reasons why a company might benefit from hiring an Interim COO:
Bridging the Gap
It is possible that the COO unexpectedly resigned from the company, got sick, or was fired. Vacancies can occur for a variety of reasons. To avoid bottlenecks, it is imperative to fill this important role as soon as possible. The process of finding the perfect candidate for a permanent position can be time-consuming, and making the wrong hire can have a negative impact on the company's performance. An Interim, however, can be hired much more easily and quickly with the help of Consultport. They can reduce hiring pressure, risk and give the company more time to find the permanent candidate. Furthermore, the Interim COO ensures that other leaders on the management team don't get overworked by taking over the COO's responsibilities, that day-to-day business continues smoothly, and that internal stability is maintained.
Necessary Skills
It is not uncommon for internal employees to lack the skills needed for a specific project or position. They are often specialized professionals with a great deal of experience and skills. It can therefore be beneficial for the company to hire an Interim who has the expert knowledge needed to complement its internal resources. Also, they are able to deliver value quickly, making them a more efficient option.
Outside Perspective
It is imperative for a c-level executive to be objective. Nonetheless, maintaining it can be a challenge, and internal relations and past events can complicate it further. Therefore, an Interim COO might be the solution. Interims are able to bring fresh ideas and perspectives from an outside perspective.
Hiring Interim COOs through Consultport is Simple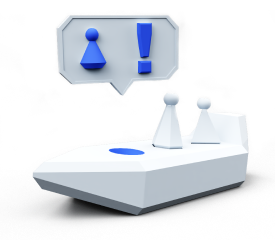 Speak with One
of Our Experts
A Consultport manager will work with you to understand your business and project needs.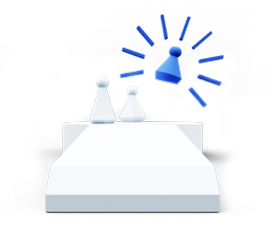 Choose Your
Favorite Candidate
We'll propose handpicked Interim COOs for your project. Our average time to match can be as fast as 48 hours.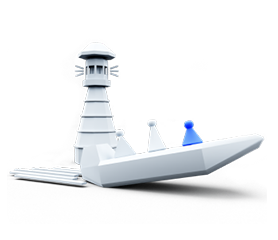 Start
Your Project
Work with your new Interim COOs. We take care of the admin work and are always there for you with personal support.
FAQs
1. What makes Consultport Interim COOs different?
Consultport takes pride in the detailed screening process that enables us to match you with candidates of the highest caliber. Our expert pool is chosen based on experience, personal interviews, and references. What does this mean for you? Handpicked consultants with thorough know-how for your needs.
2. Is hiring Interim COOs through Consultport in less than 48 hours possible?
In most cases, we can propose a potential candidate within a few working days. It depends on the complexity of the request and the time availability of the consultants. We are always committed to providing you with suitable candidates as fast as possible.
3. What does the "no-risk, pay only if satisfied" mean when I search for Consultport Interim COOs?
We are always fully committed to providing you with the highest service. Therefore, when you need Interim COOs, we offer you the request, search, and proposal stages completely free of charge. Every consultant has a different rate, which we communicate to you, with no strings attached.
Interim COOs are in High Demand
Tips on How to Hire Interim COOs
A COO is an important position to fill at any company. The Interim COO must demonstrate strong leadership skills, excellent communication skills, and extensive experience and expertise. Here are some additional traits you should look for when hiring a short-term COO:
Strategy-focused and detail-oriented
They should focus on the long-term strategy of the company and ensure that all daily operations are aligned with this strategy. However, these day-to-day operations can be very complex. Consequently, an Interim COO needs to understand both the big picture and its impact on the performance of the company, while never losing sight of the details.
People-person
In order to succeed, Interims must be able to connect and adjust to a team quickly, given the limited time they have with the company. For effective operations management, they have to earn the trust of their team right from the start. During an Interim COO's tenure, they develop strategies and systems to make the company more efficient. However, these systems can only succeed if COOs can communicate the changes to the people who will use them.
Analytical Thinking
Developing strategies that are based on data is essential for an Interim COO to optimize daily operations. In order to grow the company, they must use key performance indicators and other metrics to make informed decisions.
Ultimately, the Interim characteristics needed will depend on the company's goals and objectives, as well as its current situation. Using a platform like Consultport can be a good solution if executives don't want to waste time and resources searching for the right candidate. With our help, companies can hire an Interim COO fast and efficiently, allowing them to focus on the most important parts of their business. Feel free to contact us with your requirements!
Have a Look at our Blog Articles
Get Informed About Trends, Industry News and Learn from Experts' Tips and Tricks