What Do IT Project Managers Do?
IT project management consultants work on technical projects that might include software and application development, cloud computing and migrations or data collection and management.
Due to the complexity of IT projects, a specialized technical background is a prerequisite to be able to effectively plan and execute technical workflows and processes.
IT project management consultants will help plan projects, identify goals, and iterate frequently as updates are common in IT workflows. Additionally, IT project implementation also includes facilitation so that teams are clear on expectations, deliverables, and deadlines and have the resources they need to be successful.
Finally, IT project management consultants supervise and control workflow so that it adheres to budget, scope, and time restraints, and they make continuous progress reports to upper-management.
Practical Use Cases
Most In-Demand Services of IT Project Managers
Resource Allocation
Ensure that investments are made in the most promising fields of your IT environment
IT Goal Identification
Ensure to set goals along IT projects to push progress
Visualization Rollout
Allow visualization of multiple different data sets to make them usable for a variety of business functions
Technology Infrastructure Assessment
Get a clear overview about your current infrastructure, its maturity as well as its actuality
Network Upgrades
Adapt your network and bring it in a state of the art shape in terms of security, mobility or speed
Sprint Implementation
Complete project steps in time boxed periods which are strung together
Why Hire IT Project Managers?
IT projects can often increase in complexity as they progress as unforeseen challenges appear with software, hardware, or data. In addition, many in the IT space tend to be extremely skilled in their understanding of technology but may struggle with properly translating their needs into concepts that non-technical participants can understand. 
IT project management consultants have the ability to coordinate between technical and non-technical teams as a translator of sorts to make sure all parties are able to work together effectively and complete projects satisfactorily.
Here are a few specific reasons businesses hire Consultport IT project managers: 
Planning
IT project implementation requires extensive planning. IT project managers help upper-management to identify goals and reverse engineer a plan to meet those objectives. In addition, when it comes to IT projects, planning doesn't end at project execution. Frequent updates are to be expected so iterations must be introduced to the workflow throughout the project.
Execution
Throughout the project, IT project management consultants lead the team through task execution and make sure they have everything they need to complete high-quality deliverables on time. It is critical for the IT project manager to stay in close contact with team members as changes occur frequently, and he/she will need to make sure team members do not become disconnected from new processes and objectives.    
Productivity
IT project managers are also responsible for making sure that projects are completed on budget, within scope, and to quality standards. This includes managing workflows and standardizing repetitive tasks. They're also responsible for making sure that when updates are made, that these new efficiencies are shared with interdependent departments so that workflows are being optimized across the organization. 
Reporting
IT project implementation requires that the project manager keep team leaders and management informed of progress. They ensure that the entire team has visibility where it's needed so that risks are identified and solutions are introduced. This will keep the project moving along at a stable pace and allow for everyone on the team to be aligned.  
Hiring IT Project Managers through Consultport is Simple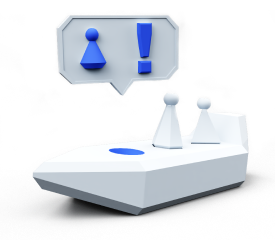 Speak with One
of Our Experts
A Consultport manager will work with you to understand your business and project needs.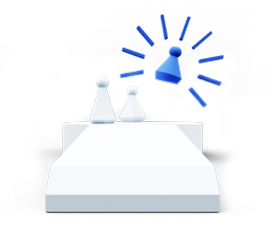 Choose Your
Favorite Candidate
We'll propose handpicked IT Project Managers for your project. Our average time to match can be as fast as 48 hours.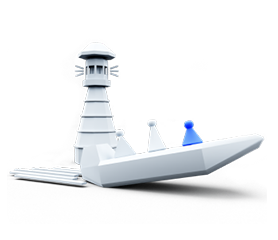 Start
Your Project
Work with your new IT Project Managers. We take care of the admin work and are always there for you with personal support.
FAQs
1. What makes Consultport IT Project Managers different?
Consultport takes pride in the detailed screening process that enables us to match you with candidates of the highest caliber. Our expert pool is chosen based on experience, personal interviews, and references. What does this mean for you? Handpicked consultants with thorough know-how for your needs.
2. Is hiring IT Project Managers through Consultport in less than 48 hours possible?
In most cases, we can propose a potential candidate within a few working days. It depends on the complexity of the request and the time availability of the consultants. We are always committed to providing you with suitable candidates as fast as possible.
3. What does the "no-risk, pay only if satisfied" mean when I search for Consultport IT Project Managers?
We are always fully committed to providing you with the highest service. Therefore, when you need IT Project Managers, we offer you the request, search, and proposal stages completely free of charge. Every consultant has a different rate, which we communicate to you, with no strings attached.
IT Project Managers are in High Demand
Tips on How to Hire IT Project Managers
IT project managers can mean the difference between a successful project and an unsuccessful one. The right one will provide a modicum of relief in knowing that projects are being completed successfully in terms of time, cost, and quality. Here are some key skill sets to look for when hiring IT project management consultants.
Strategic Mindset: IT project managers need to think strategically about plans and execution. With this mindset, they can identify areas that can be streamlined and improved. Otherwise, projects may be done successfully, but long-term growth will be stunted.
Problem Solving: The IT project management consultant should also have a proven track record of problem-solving. With the rapidly changing nature of IT project management, it is expected that a crisis will arise from time to time. IT project managers need to be proactive and level-headed so they can jump into action without getting frustrated and run the risk of making poor fear-based decisions. Your candidate should be able to speak to a time when they had to use this skill set to keep a project from derailing. 
Strong Communication Skills: Additionally, IT project managers should also be excellent communicators and IT language translators. Clear and frequent communication throughout the project, effective delegation, and inter-departmental communication are critical to success. As mentioned earlier, it can be difficult for technical engineers to communicate their needs in a way that non-technical stakeholders can understand, so this is where the IT project management consultant is critical. Your candidate should be able to speak to examples where they properly facilitated communication between technical and non-technical teams. 
Appropriate Technical Skills: IT project implementation also requires that project managers have the appropriate technical background. This is important because IT project managers understand the technical aspects and dependencies required to plan projects and properly react to problems effectively.
In addition to the communication aspect mentioned above, a strong technical background in the appropriate fields is important to proper workflow execution including planning, testing, and quality assurance (QA). 
Finding skilled IT project managers is only half the battle. The other half revolves around whether you've supplied them with the onboarding and clear objectives they need to be successful at their role. Here are a few things to observe when preparing your IT project management consultant for success. 
Be sure to clearly identify goals and speak to them during your interview. When interviewing your candidate, be sure to layout, in detail, your business goals and project goals and explain your expectations as to how your IT project management consultant will help to accomplish those goals.
Utilize an IT project management tool, to determine whether objectives were met throughout the project. These tools can provide charts and graphs that indicate whether deadlines were met along the course of the project, as well as the pace at which individual tasks within the project were done at a reasonable and predictable pace. 
Get feedback from your teams after the first project so you can get an idea of whether the IT project manager was effective and supportive during the project. Did he/she provide the proper training, resources, and give clear expectations?
Be sure your candidate is the right fit for your company culture. It's important that they can work effectively within your existing framework and understand their authority and boundaries.
Conclusion
Finding the right IT project implementation candidate will have a considerable impact on the day-to-day functioning of your business as well as your overall success rate as an organization. Consultport helps you to select and work with the highest caliber of talent that fit with your company culture, so you can drive your project to success.
Have a Look at our Blog Articles
Get Informed About Trends, Industry News and Learn from Experts' Tips and Tricks