What Do Benchmarking Consultants Do?
Part of the things that ensure a company's survival is its ability to look and learn from successful competitors and peers. Consultants in a company and competitive benchmarking support businesses with this. Experts identify benchmarkable areas in a company, determine yardstick competitors against which to stake comparison, collect their strength metrics, compare them to the client's business, before launching adaptations toward improved business performance.
Benchmarking consultants harness their data analytics expertise towards effective company benchmarking and competitive benchmarking. Specialists gather and study quantitative information on internal as well as competitor's processes, products, and services, further computing measurement values to reveal company weaknesses and corresponding potential strength factors. These are then drastically or continuously adopted to complement low-performance areas, and enhance general or focused improvements.
Practical Use Cases
Most In-Demand Services of Benchmarking Consultants
Select Comparison Peers
Choose competitors or internal units to compare with
Data Collection
Gather information on performance and practices
Strategy Diagnostic
Unlock key insights into strategy performance with actionable recommendations for improvement.
Competitive Intelligence
Gain thorough insights into your competitors' organizations and how they try to secure their competitive advantage
Strategy Gap Analysis
Understand your current strategy capabilities, and what you need to achieve your business goals.
Strength Identification
Discover the real value drivers of your organization
Why Hire Benchmarking Consultants?
While it is important for companies to measure the performance of their business offers and operation against competitors and peers, the process of collecting, quantifying, and evaluating a company and external data is a highly-specialized task. More technical is the advanced identification and improvement of weak areas for an enhanced competitive value. Here are ways experts help with these:
Selection of Comparison Peers
Benchmarking consultants choose peer and competitor companies for competitive benchmarking. Experts scrutinize companies through general performance as well as focus-area success to determine the competitive value and optimal industrial strength. Benchmarking experts specialize in quantitative data collection on which performance can be valued for business enhancement.
Company and External Data Collection
Information gathering is the groundwork for comparison and strength identification. Benchmarking consultants quantify information to obtain accurate data. Experts interrogate internal and external operations, products, sales, channels, etc. to compute success and deficiency options.
Competition Awareness
Benchmarking consultants are expert analysts who help businesses understand their stand against competitors. Competitive benchmarking enables companies to gain insights into peers' and competitors' strategies and processes. This helps businesses adjust their products, services, and operations to strengthen their output and obtain superior value.
Strategy Evaluation
Benchmarking consultants help businesses reveal strengths and weaknesses in their current strategies. By means of comparison through a company and competitive benchmarking, specialists are able to recognize the sustainability potential of business operations, products, services, and channels in order to propose more profound alternatives.
Goals and Objectives Tracking
Benchmarking specialists do not just stop at comparing companies and facilitating change. Using company benchmarking, experts also enable businesses to understand their progress in line with their set objectives and goals. Benchmarking consultants analyze gaps in current techniques, helping companies comprehend their business deficiency, augmenting them towards achieving the company's goals and objectives.
Value Drivers Discovery
Companies must find new opportunities always to grow. Benchmarking experts are skilled not only at helping companies identify and solidify their strengths but also at pointing to new operations and trajectories that help businesses gain competitive advantage. Benchmarking consultants carry out competitive benchmarking and quality evaluation that reveals competitors' strengths and industry trends, which they use to fill in on gaps in clients' business, ensuring organizational, operational, and output success. This helps improve efficiency and effectiveness, ensuring companies are consistent with receiving head-high first-in-class ratings.
Conclusion
Benchmarking involves gauging the degree of business performance against peers' and competitors' performance. Benchmarking consultants use analysis to manage and quantify current and past data sets in order to help clients identify key performance areas and areas in need of improvements. Here at Consultport, businesses choose from our expert pool of benchmarking specialists to help boost their productivity and competitive value.
Hiring Benchmarking Consultants through Consultport is Simple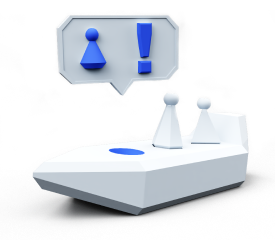 Speak with One
of Our Experts
A Consultport manager will work with you to understand your business and project needs.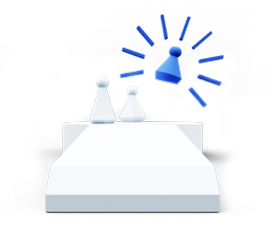 Choose Your
Favorite Candidate
We'll propose handpicked Benchmarking Consultants for your project. Our average time to match can be as fast as 48 hours.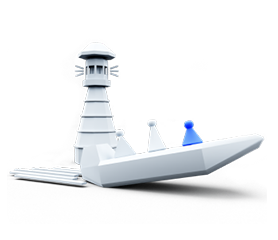 Start
Your Project
Work with your new Benchmarking Consultants. We take care of the admin work and are always there for you with personal support.
FAQs
1. What makes Consultport Benchmarking Consultants different?
Consultport takes pride in the detailed screening process that enables us to match you with candidates of the highest caliber. Our expert pool is chosen based on experience, personal interviews, and references. What does this mean for you? Handpicked consultants with thorough know-how for your needs.
2. Is hiring Benchmarking Consultants through Consultport in less than 48 hours possible?
In most cases, we can propose a potential candidate within a few working days. It depends on the complexity of the request and the time availability of the consultants. We are always committed to providing you with suitable candidates as fast as possible.
3. What does the "no-risk, pay only if satisfied" mean when I search for Consultport Benchmarking Consultants?
We are always fully committed to providing you with the highest service. Therefore, when you need Benchmarking Consultants, we offer you the request, search, and proposal stages completely free of charge. Every consultant has a different rate, which we communicate to you, with no strings attached.
Benchmarking Consultants are in High Demand
Have a Look at our Blog Articles
Get Informed About Trends, Industry News and Learn from Experts' Tips and Tricks