What Do Digital Business Strategists Do?
Digital Business Advisors will use their expertise in digital to evaluate and make improvements to your current digital strategy.
They have experience in the most advanced digital tools to use to enhance your digital marketing campaigns, as well as knowledge of SEO and reporting.
Their priority is to ensure you are getting value from your digital marketing campaigns, and that the user experience is optimized. They will report on the success of digital marketing campaigns, so that you know which are bringing in results.
The Digital Strategist is an important part of the business for growing your customer base and ensuring users have an enjoyable digital experience. With digital being such an important part of your business, Digital Business Advisors are a real asset.
Practical Use Cases
Most In-Demand Services of Digital Business Strategists
Digital Agenda
Create a structured approach to digitize your company
Strategic Impact Assessment
Assess the strategic consequences of potential digitization measures and prioritize accordingly
Digital Vision Statement
Formulate your digital ambition and create a promising outlook for your organization
Transformation Management
Manage a multitude of projects to simultaneously promote digitization of different functions
Reimagining Processes
Advance leanness of your organization by designing digital processes from scratch
IT Coaching
Coach your employees to promote digital affinity
Why Hire Digital Business Strategists?
Digital marketing is an important aspect of any business, it helps you reach more people and most successful businesses will incorporate digital into their marketing campaign.
It is extremely demanding though, and it takes a high level of expertise, which is why you may want to consider hiring Digital Business Strategists.
These are some reasons why you may want to consider Digital Business Advisors:
Expertise and Knowledge
One of the main benefits of hiring Digital Business Advisors is that they have extensive knowledge and expertise in creating, running, and managing digital marketing campaigns.
Their knowledge and expertise will help ensure you are maximizing the benefits of your digital marketing campaigns and achieving real results.
Access Latest Trends
Digital marketing is constantly changing, and you need to keep up with it to stay competitive. It can be difficult to keep up with these trends, which is why a Consultant can be a great asset. They are constantly learning and keeping up to date with the latest digital trends. They have a real interest in all digital things, and they will spend a lot of time ensuring they know all the latest trends. It takes a lot of time and effort to stay up to date on digital trends, and this may not be something you have a desire to do.
Free up Time
If you are trying to juggle your day to day responsibilities, as well as your digital marketing campaign, it can be extremely demanding. When you delegate the digital strategy to a consultant to deal with, it will free up your time to concentrate on other aspects of your business. A professional Digital Strategist can get on with ensuring you are maximizing the benefits of your digital strategy, so you know it is left in safe hands.
Improve Sales
The purpose of a digital strategist is to help increase your digital reach, which will ultimately increase your customer base and improve your sales. Whether it's your website, SEO, content or social media, the Digital Business Strategists understands how to use these to maximize your business potential.
Technology Knowledge
Another aspect of the role of a Digital Business Advisor is to understand the best technology to use for automating aspects of your business, especially for marketing. This knowledge and expertise can take some of the most mundane parts of digital marketing off your shoulders and make the process a bit more straightforward. Digital Business Strategists keep up to date with technology and know what the best automation tools are.
Hiring Digital Business Strategists through Consultport is Simple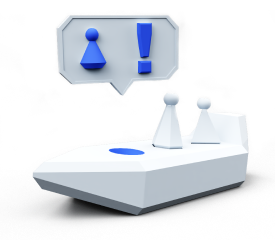 Speak with One
of Our Experts
A Consultport manager will work with you to understand your business and project needs.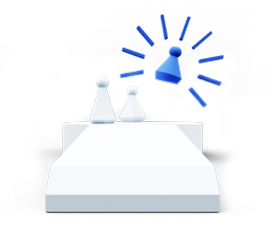 Choose Your
Favorite Candidate
We'll propose handpicked Digital Business Strategists for your project. Our average time to match can be as fast as 48 hours.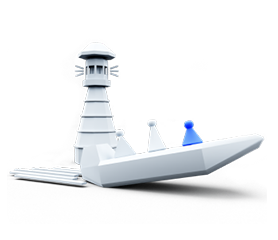 Start
Your Project
Work with your new Digital Business Strategists. We take care of the admin work and are always there for you with personal support.
FAQs
1. What makes Consultport Digital Business Strategists different?
Consultport takes pride in the detailed screening process that enables us to match you with candidates of the highest caliber. Our expert pool is chosen based on experience, personal interviews, and references. What does this mean for you? Handpicked consultants with thorough know-how for your needs.
2. Is hiring Digital Business Strategists through Consultport in less than 48 hours possible?
In most cases, we can propose a potential candidate within a few working days. It depends on the complexity of the request and the time availability of the consultants. We are always committed to providing you with suitable candidates as fast as possible.
3. What does the "no-risk, pay only if satisfied" mean when I search for Consultport Digital Business Strategists?
We are always fully committed to providing you with the highest service. Therefore, when you need Digital Business Strategists, we offer you the request, search, and proposal stages completely free of charge. Every consultant has a different rate, which we communicate to you, with no strings attached.
Digital Business Strategists are in High Demand
Have a Look at our Blog Articles
Get Informed About Trends, Industry News and Learn from Experts' Tips and Tricks