What Do ERP Project Managers Do?
ERP consultants work together with Senior Management and provide their expertise on ERP projects. They are hired to provide their leadership skills by taking control of the ERP initiative, ensuring it meets with the needs of the business.
With extensive project management experience, they will manage the change process, plan the projects, and allocate relevant resources. They will also be responsible for managing a team and will ensure that project deliverables are achieved.
They will have profound technical abilities, with the ability to communicate well with others, and build positive relationships. They will have full authority over the ERP initiative and be responsible for managing any associated risks to the business.
Practical Use Cases
Most In-Demand Services of ERP Project Managers
Change Management
Develop new communication methods among the employees which promote acceptance of the new ERP system and is aligned to the company's strategic vision.
Process Management
Manage and constantly reevaluate progression of your ERP project to ensure its functionality
Technological Architecture Design
Design an IT architecture that fits your company's needs
Why Hire ERP Project Managers?
The implementation of ERP software is expensive and the change will have a huge effect on your organization. As ERP software affects all areas of your business, it is important that the whole process from implementation to change management, is handled by a professional. This is where ERP Consultants can be a great investment.
If you are introducing ERP software into your business, it is worth considering hiring ERP Project Managers to ensure everything runs smoothly. These are some reasons why you might want to consider recruiting a Consultant for your ERP project.
Manage the Implementation Process
ERP Implementation Project Managers will have expertise in the implementation of ERP software and will, therefore, be able to ensure it is handled with best practice in mind. The Project Manager will take responsibility for planning the project, including ensuring each step is done correctly, and that the implementation is completed within a specific timeframe. They will track the progress of the implementation process and take complete responsibility for managing the whole process.
Diagnose Issues
The Project Manager will have responsibility for the team and as part of their role, they will ensure any issues with the implementation are identified and dealt with by the most appropriate team member. They will ensure the process is handled in the best way possible, with minimum disruption to the business.
Make Decisions
With teams focused on their own individual roles, the ERP Project Managers can take control of the process and make any appropriate decisions. They will delegate tasks to team members and ensure everything is done with the goals of your organization in mind. They are responsible for ensuring the budget and schedule is managed efficiently.
Point of Communication
One of the most valuable aspects of the ERP consultants role is to act as the main point of communication. This allows stakeholders to discuss any concerns they may have and deal with these issues. The consultant can manage these relationships, and with their expertise, they are able to provide accurate details on the ERP implementation.
Change Management
The Consultant will work together with other teams to manage the changes which result from the ERP implementation. Changes are inevitable with this implementation and as it affects so many different areas of the business, it is imperative that these are handled with minimum disruption to the organization. The ERP Consultant will have expertise and knowledge of the areas of the business which are affected by these changes and will deal with them accordingly.
Hiring ERP Project Managers through Consultport is Simple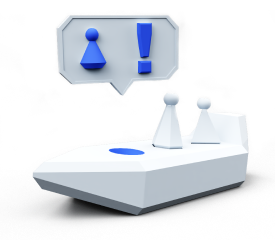 Speak with One
of Our Experts
A Consultport manager will work with you to understand your business and project needs.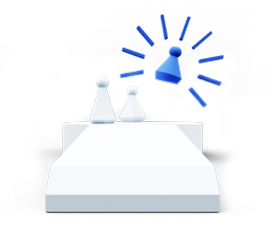 Choose Your
Favorite Candidate
We'll propose handpicked ERP Project Managers for your project. Our average time to match can be as fast as 48 hours.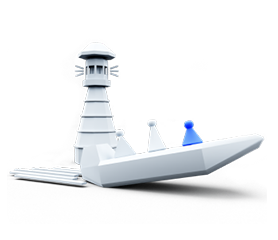 Start
Your Project
Work with your new ERP Project Managers. We take care of the admin work and are always there for you with personal support.
FAQs
1. What makes Consultport ERP Project Managers different?
Consultport takes pride in the detailed screening process that enables us to match you with candidates of the highest caliber. Our expert pool is chosen based on experience, personal interviews, and references. What does this mean for you? Handpicked consultants with thorough know-how for your needs.
2. Is hiring ERP Project Managers through Consultport in less than 48 hours possible?
In most cases, we can propose a potential candidate within a few working days. It depends on the complexity of the request and the time availability of the consultants. We are always committed to providing you with suitable candidates as fast as possible.
3. What does the "no-risk, pay only if satisfied" mean when I search for Consultport ERP Project Managers?
We are always fully committed to providing you with the highest service. Therefore, when you need ERP Project Managers, we offer you the request, search, and proposal stages completely free of charge. Every consultant has a different rate, which we communicate to you, with no strings attached.
ERP Project Managers are in High Demand
Tips on How to Hire ERP Project Managers
ERP Project Managers are experts in the implementation of ERP software and are able to ensure it meets the needs of your organization, while minimizing any risks. The expertise they bring aboard will ensure the ERP implementation is successful.
When recruiting for ERP Implementation Project Managers, you need to ensure you hire the right person for the job. These are just some of the ways you can ensure you recruit the most appropriate Consultant.
Do they have extensive knowledge of ERP? The Consultant must be an expert, so they are in the best possible position to be able to ensure the implementation is successful.
Are they a good Project Manager? In addition to ERP knowledge, the consultant must also be experienced in project management. This role requires someone who is able to plan the implementation process, ensuring budget and deadlines are adhered to. Extensive project management is a requirement for this role.
Are they able to manage a team? ERP Implementation Project Managers not only manage the project, they also need to manage a team. This includes being the main point of contact for the team, answering any queries they may have and delegating responsibilities. A confident leader will be a great asset for this role.
Will they work well independently? The consultant should be able to work well with their team, but also work independently. This role requires a self-starter, who can work quickly and efficiently on their own initiative.
In addition, there are some other skills you may want to consider when hiring ERP Project Managers to ensure you hire the right person.
Communication Skills – The consultant will be liaising with stakeholders, as well as managing their team and therefore, solid communication skills are essential. They must be able to lead well, and ensure relationships are managed positively. Their priority should be to ensure that everyone is kept in the loop throughout the process.
;Budget Management – The ability to manage a budget effectively is an important aspect of this role, and the consultant should have appropriate experience in doing this. It is key that an expert can ensure the ERP implementation process is kept on track.
Time Management – There are many different aspects to managing the ERP implementation process. The consultant will need to be able to plan and manage their time efficiently. Time management skills are an essential attribute for success in this role.
Work Under Pressure – The implementation process will need to be kept on track to be successful. With deadlines to manage, the consultant must be able to work under pressure.
Problem Solving – With any ERP implementation process, there are risks and challenges involved. Therefore, the key to finding a suitable hire for this role is to ensure they can identify and solve problems quickly.
Technical Skills – ERP Project Managers should have solid technical abilities. They should be knowledgeable in ERP software and principles, as well as enterprise project management software.
Training Experience – the consultant may have a responsibility for providing training for the ERP implementation. Training experience can be extremely useful for the ERP Project Manager.
Conclusion
When implementing the ERP system, an expert can help jump aboard your ship and steer it in the right direction. They can ensure that any issues are dealt with quickly, manage the project and keep it on track with appropriate deadlines, while managing your budget and team members.
ERP Implementation Project Managers are hired into an organization to ensure the implementation is a success.
At Consultport, we have experienced ERP consultants who can provide the support and direction you need for your ERP implementation project. You can contact us to discuss your needs in more detail.
Have a Look at our Blog Articles
Get Informed About Trends, Industry News and Learn from Experts' Tips and Tricks