What Do Market Entry Strategy Consultants Do?
Market entry consultants help companies evaluate, understand, and seize new market opportunities. They bring expert insights into market entry processes like market sizing, competitor analysis, supply chain structures, post-entry growth opportunities, and talent landscape mapping. Companies that lean on market entry strategy consultants avoid mission-critical mistakes like low or no product/market fit, underestimating competition, and mismatched value propositions.
Market entry strategy consultants also offer valuable recommendations on what type of market entry paths will yield the best results. They provide critical analysis on entry paths like franchising, joint ventures, greenfield investing, direct exporting and partnerships, among other market entry strategies. Working with an international, national or regional market entry strategy consultant ensures the right market and consumer data is available during the decision-making process.
Practical Use Cases
Most In-Demand Services of Market Entry Strategy Consultants
Sustainable Growth
Discover new markets and develop a strategy to ensure longevity of your growth
Market Maturity Assessment
Analyze how far your market has progressed and when the peak will be reached
Market Landscape
Identify all market players and their relative position to your company
Strategic Expansion
Create an expansion roadmap and set variables to assess further market entries
Target Market Identification
Identify the perfect market to start your new venture in
Target Identification
Apply diagnostics and benchmarks to guide a target prioritization and find the perfect company for your business to acquire.
Why Hire Market Entry Strategy Consultants?
Market entry strategy consultants bridge the gap between inside information like engineering prowess, and critical external details like a lack of complimentary engineering talent in the new market. Companies that rely solely on inside information run the risk of failing in new markets due to inherent biases. Working with a market entry strategy consultant helps debunk such prejudices, offering objective insights that help to evaluate an opportunity rigorously.
Market entry strategy consultants provide such insights in three primary areas:
Target Market Research
Target market research provides companies with data that can help build a long-term post-entry competitive advantage. Market entry strategy consultants help with the following market research areas:
Market Analysis: Market value analysis, including historical and projected growth and market development trends.
Growth Factors: Identify growth factors like legislation processes, barriers to growth, and other restrictions that may emerge in the target market.
Market Structures: Examine market structure components like stakeholders, incumbents, adjacent markets, and players in those markets.
Business Environment: Evaluate regulatory, technological, social, and political factors within the target market.
Opportunity Analysis
Opportunity analysis uncovers information on what opportunities and threats await a new market entrant. Within this analysis, the market entry strategy consultant will address:
Value Proposition Capabilities: Will the company's core capabilities, like engineering, and support capabilities, like sales and marketing, ensure success in the new market?
Market Size: How big is the potential target market, and what size of this market can be captured efficiently and cost-effectively?
Competitive Landscape: Who are the incumbents, what is their capacity to respond to new entrants and are there other potential market entrants?
Market Share Revenue Estimates: What are potential pricing and sales estimates, factoring in cost, and supply chain factors?
Market Entry Cost Estimates: How much will the market entry cost in terms of inputs, distribution, and creating economies of scale?
Market Entry Recommendations
Market entry strategy consultants offer recommendations on market entry factors like timing, speed of entry, international market entry strategy, and type of entry. Some of the market entry options they will provide advice on are:
Joint Ventures
Buyouts
Piggybacking
Turnkey Projects
Greenfield Investments
Direct Exporting
Licensing
Franchising
Partnering
Mergers
Other recommendations the market entry strategy consultant will offer include post-analysis opportunity viability, potential entry-supporting partnerships, optimal business models, and an overall market entry strategy that ensures correct positioning and protection from potential threats.
Hiring Market Entry Strategy Consultants through Consultport is Simple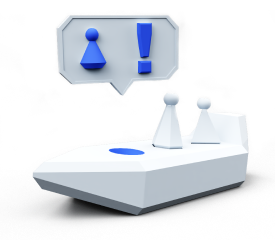 Speak with One
of Our Experts
A Consultport manager will work with you to understand your business and project needs.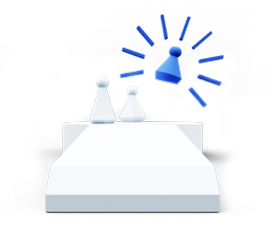 Choose Your
Favorite Candidate
We'll propose handpicked Market Entry Strategy Consultants for your project. Our average time to match can be as fast as 48 hours.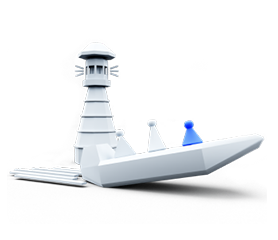 Start
Your Project
Work with your new Market Entry Strategy Consultants. We take care of the admin work and are always there for you with personal support.
FAQs
1. What makes Consultport Market Entry Strategy Consultants different?
Consultport takes pride in the detailed screening process that enables us to match you with candidates of the highest caliber. Our expert pool is chosen based on experience, personal interviews, and references. What does this mean for you? Handpicked consultants with thorough know-how for your needs.
2. Is hiring Market Entry Strategy Consultants through Consultport in less than 48 hours possible?
In most cases, we can propose a potential candidate within a few working days. It depends on the complexity of the request and the time availability of the consultants. We are always committed to providing you with suitable candidates as fast as possible.
3. What does the "no-risk, pay only if satisfied" mean when I search for Consultport Market Entry Strategy Consultants?
We are always fully committed to providing you with the highest service. Therefore, when you need Market Entry Strategy Consultants, we offer you the request, search, and proposal stages completely free of charge. Every consultant has a different rate, which we communicate to you, with no strings attached.
Market Entry Strategy Consultants are in High Demand
Tips on How to Hire Market Entry Strategy Consultants
Working with the right market entry strategy consultant can help you avoid costly market entry mistakes like picking the wrong market, underestimating the market size, or using the wrong market entry approach. If so, what should you look for to ensure your selection from our panel of market entry strategy consultants is the right fit for your project?
While all MES consultants bring a standard mix of market entry strategy experience, skills, and soft skills vital to any market entry project, several considerations can help you to identify the right MES consultant for your project. These include experience related to market size, market location, target industry, entry method, financial modeling, and business models.
Market Size Experience
MES consultants bring a wealth of experience in handling entries into different market sizes. Market size is a crucial factor in market entry strategy because it underpins issues like economies of scale, cost of inputs and distribution, supply chain constraints, and marketing and sales reach. Working with an MES consultant with experience handling the market size you are targeting will ensure focus on the opportunity and threat components that matter most for that market size.
Market Location Experience
Working with an international market entry strategy consultant with extensive experience handling entries into specific geographical markets is crucial to infusing context to the entry process. They will provide mission-critical insights into social, cultural, political, technological, legal, historical, and geographical dependencies of entering the market. Through these insights, the MES consultant will develop either an international entry strategy or global entry strategy that fits with the target expansion markets while sidestepping potential location-based failure points that tend to sabotage otherwise successful market entry strategies.
Target Industry Experience
MES consultants with industry-specific market entry experience bring industry insider insights that can help propel a market entry to success. These insights include understanding industry-specific capabilities, costs, expansion techniques, industry life cycle, and competitive landscape. MES consultants with industry-specific experience also ensure faster onboarding and delivery of strategies based on a deep understanding of industry norms and dynamics.
Entry Method Experience
MES consultants tend to bring broad experience across different market entry methods, including partnerships, acquisitions, greenfield investments, among others. While this is a good thing, it pays to work with an MES consultant with extensive experience dealing with the market entry method or methods that you are targeting. If you are focusing on franchising as an entry method, picking an MES consultant with extensive local, regional, international, or global franchising experience will guarantee the best outcome.
Financial Modeling Experience
Financial modeling covers aspects like cost structures, inputs, sales forecasts, and revenue modeling, all of which MES consultants provide. Working with the right MES consultants can help include critical data in the financial models while eliminating inherent biases that often lead to cost overruns, revenue leaks, and opportunity blind spots. The resulting financial models can more accurately predict the impact of market entry decisions before making any investments.
Business Model Experience
MES consultants have deep experience helping companies deploy the right business models during market entries. Since business models rarely follow a one-size-fits-all pattern, it is crucial to work with an MES consultant with the experience to formulate innovative and robust market entry business models. They will also offer support on how to integrate different business models across an international or global business structure.
Have a Look at our Blog Articles
Get Informed About Trends, Industry News and Learn from Experts' Tips and Tricks