What Do Go-To-Market Consultants Do?
Go-to-market consultants provide strategic, commercial, and financial support during the process of deploying new or existing products to market. They bring a wide array of expert insights touching on market analysis, channel mapping, distribution alignment, and route-to-market planning. Working with go-to-market consultants helps align commercial resources with customer expectations and company goals, including revenue growth, profit maximization, and cost reduction.
When entering a mature market, go-to-market consultants offer insights into the competitive landscape, sales and marketing channels, and distribution and logistics dependencies. In nascent markets, they provide support in understanding and leveraging digital capabilities, market trends, and resourcing requirements. Businesses that work with go-to-market consultants use the right go-to-market strategies to deploy products and services that meet and exceed end-customer expectations and support the long-term success of the company.
Practical Use Cases
Most In-Demand Services of Go-To-Market Consultants
Win in Emerging Markets
Develop a strategy to gain significant market shares in the world's growth driving regions
B2B Go-to-Market Planning
Create an action plan to specify how to reach target customers and achieve competitive advantage in a B2B environment
Opportunity Realization
Identify opportunities for growth and formulate an actionable strategy.
Resource Identification
Discover resources within your organization that can be freed up or identify external sources
Strategy Gap Analysis
Understand your current strategy capabilities, and what you need to achieve your business goals.
Target Market Identification
Identify the perfect market to start your new venture in
Why Hire Go-To-Market Consultants?
Go-to-market specialists bring clarity into the complex process of bringing new products to market. They work closely with internal teams like sales and marketing to understand and map out market opportunities and develop a profound business case. Through commercial organization, they identify the optimal route-to-market so companies can make informed decisions. Choosing to work with go-to-market consultants can help a company not only successfully bring the right products to market, but also avoid the high cost associated with poorly deploying a new product, or introducing a product that does not meet customer expectations.
Go-to-market consultants offer crucial insights in the following areas:
Product/Market Fit
Go-to-market consultants provide market-driven data that helps clarify a product or service value proposition (product/market fit). The clarification process they undertake includes market analysis activities like SWOT and PESTLE analysis as well as market entry experiments. Through the data collected, they provide actionable insights on who the customer is, what their expectations are, and how best to reach them. Working with go-to-market specialists ensures that any assumptions made are supported by actionable data to avoid costly strategies that yield poor results.
Gap Analysis
Go-to-market specialists perform a gap analysis to clarify how internal commercial resources map onto market opportunities. Through resource modeling, go-to-market consultants identify any gaps related to supply chain, sales and marketing channels, and customer support. They also provide a clear view of market size and sales forecasting, two aspects that can help provide a robust resource estimation and pricing framework. Working with a go-to-market consultant makes it easier to understand whether a market opportunity is worth pursuing within the constraints of current commercial capabilities.
Commercial Organization
Go-to-market consultants support commercial organization and alignment around a new product launch. They work closely with internal and external stakeholders to perform partnership evaluation and marketing, sales, distribution, and support channel prioritization. Go-to-market specialists also help evaluate digital and technology-led capabilities that can be used to accelerate and support new products entering the market. Route-to-market is another crucial process they support by offering a precise market segmentation and resourcing blueprint of what it will take to deliver on the identified value proposition.
Clear Planning
Go-to-market consultants develop a data-driven go to market strategy blueprint that helps steer product development, sales and marketing, and customer experience teams in the right direction. Through a test-oriented planning matrix, they enable incremental deployment steps that help teams learn and reorient based on market data. Specifically, they create and review a plan that aligns internal commercial roles and capabilities with delivering against a value proposition promised to customers.
Hiring Go-To-Market Consultants through Consultport is Simple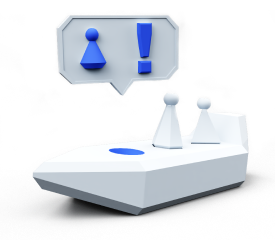 Speak with One
of Our Experts
A Consultport manager will work with you to understand your business and project needs.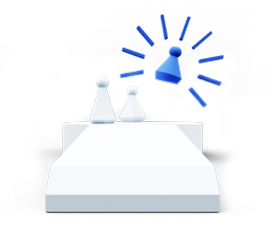 Choose Your
Favorite Candidate
We'll propose handpicked Go-To-Market Consultants for your project. Our average time to match can be as fast as 48 hours.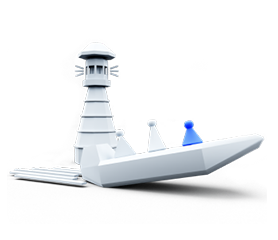 Start
Your Project
Work with your new Go-To-Market Consultants. We take care of the admin work and are always there for you with personal support.
FAQs
1. What makes Consultport Go-To-Market Consultants different?
Consultport takes pride in the detailed screening process that enables us to match you with candidates of the highest caliber. Our expert pool is chosen based on experience, personal interviews, and references. What does this mean for you? Handpicked consultants with thorough know-how for your needs.
2. Is hiring Go-To-Market Consultants through Consultport in less than 48 hours possible?
In most cases, we can propose a potential candidate within a few working days. It depends on the complexity of the request and the time availability of the consultants. We are always committed to providing you with suitable candidates as fast as possible.
3. What does the "no-risk, pay only if satisfied" mean when I search for Consultport Go-To-Market Consultants?
We are always fully committed to providing you with the highest service. Therefore, when you need Go-To-Market Consultants, we offer you the request, search, and proposal stages completely free of charge. Every consultant has a different rate, which we communicate to you, with no strings attached.
Go-To-Market Consultants are in High Demand
Tips on How to Hire Go-To-Market Consultants
Go-to-market specialists play a pivotal role in ensuring a new product is well received and goes on to become a commercial success. Within this role, go-to-market consultants act as a conduit between a company's internal resources and external market-driven dynamics. Their unbiased perspective allows them to introduce context and objectivity into the process of bringing new products to market. By leveraging their capabilities, a company can better understand a market opportunity while undertaking a GTM strategy that yields early and sustainable commercial success.
When seeking to identify the right GTM consultant to work with, it is vital to understand how their specific capabilities map onto your project needs.
Some of the specific capabilities to look out for include:
Bespoke Go-To-Market Strategy
Go-to-market consultants offer bespoke GTM strategies customized to a business' specific needs, including target market, customer segments, and market maturity. Through in-depth internal resource analysis, they identify unique capabilities that can be leveraged to drive commercial success. Bespoke GTM planning is essential to cultivating a unique competitive advantage against current competitors and future entrants. Working with a Go-To-Market consultant will ensure the blueprint your teams follow captures internal dynamics that cut across technical capabilities like engineering and soft capabilities like corporate culture.
Opportunity Analysis
Go-to-market specialists provide a quantitative and qualitative opportunity analysis that helps a business capture more value from existing opportunities. Through the opportunity analysis, the GTM consultant will create a value matrix that indicates whether an opportunity is worth pursuing. Some of the factors they may include in the model include cost and pricing, current alternatives, market evolution trends, supply, and distribution chain dependencies and cultural trends that can influence the ability to capture the opportunity. From this data, a company will have a holistic view of an opportunity and not just one that considers a few, biased aspects.
Value Proposition Insights
Working with Go-to-Market consultants can help clarify a product value proposition faster and more accurately. Since a misaligned VP is a significant cause of product failure, go-to-market consultants dig deep into customer data to surface insights that can help direct and align your VP. In some cases, the data they collect can influence a pivot, helping save the company resources that would have been spent in launching a misaligned product. By leveraging the skills and experience of a go-to-market specialist, a company can achieve product/market fit that leads to significant commercial success.
Strategic, Commercial, and Financial Perspectives
Strategic, commercial, and financial elements must align for any GTM plan to work. Go-to-market specialists bring a wealth of knowledge and experience in each area to ensure this happens. Within the strategic element, the GTM consultant will cover issues like opportunity and competitor analysis, market size validation, and customer demand trends. Under the commercial perspective, they will analyze your commercial capabilities, including marketing, sales, distribution, and customer support, and how these align with the current opportunity. They will also offer a financial perspective crucial in undertaking cost-to-market and pricing activities. Working with a GTM consultant with an objective view of these three perspectives can increase the chances of GTM success.
Internal Resourcing
Go-to-market consultants drive GTM success by effectively aligning internal resources with market capture efforts. If these are misaligned, a company risks costly mistakes like underestimating or overestimating a market opportunity, ignoring competitors, or locking into an unsustainable resource burn rate. By working with a GTM consultant, a company can adequately quantify its internal resources and understand how they map onto available opportunities, even if it means forgoing misaligned opportunities.
Role Alignment Capabilities
GTM consultants help align roles like account management, product development, marketing, sales, technical support, and customer service with a value proposition. By engaging with these and other stakeholders, they build a unified front that can support GTM success. They also act as a liaison between these frontline roles and management to ensure both horizontal and vertical stakeholder buy-in. By working with a Go-To-Market consultant, a company can be sure of a better-coordinated approach to launching new products that go on to become long-term commercial successes.
Have a Look at our Blog Articles
Get Informed About Trends, Industry News and Learn from Experts' Tips and Tricks