What Do Payment Experts Do?
Payment experts bring exceptional online payments expertise, helping companies select, assess, deploy, and secure the right payment systems. They use an in-depth understanding of online payment services to help companies navigate complex issues like governance, compliance, processing, fraud detection, and payment outsourcing, resulting in optimal, secure, and sustainable payment solution outcomes.
Payment consultants also provide insights into payment trends and best practices that generate the best customer experience. Leveraging payment industry expertise, they help companies optimize their sales experience to grow sales and reduce revenue leaks through fraud and chargebacks. Payments experts also help a company future-proof its payment systems by deploying flexible, scalable, and resilient payment solutions that quickly scale with the company.
Practical Use Cases
Most In-Demand Services of Payment Experts
Local Adoption
Analyze the consumer's needs and wants regarding the type of payment they prefer
Product Leadership
Establish or use best-in-class payment options to set industry-wide benchmarks
Customer Experience
The payment process should be easy to handle whilst also providing safety
Why Hire Payment Experts?
Hiring payment experts provides a company with relevant and in-depth merchant advisory and payment implementation insights to successfully deploy a profitable payment system. Companies considering a new payment system or launching a new venture can benefit from hiring payment experts who help accelerate this process while ensuring adequate security measures are in place.
Payment experts are also experts at helping companies tackle rampant fraud by deploying sophisticated analysis and tracking tools that track payments issues. Companies can minimize revenue leaks through fraud by hiring payment consultants, besides eliminating adjacent problems related to governance and compliance like threats to licensing and service level agreements (SLA).
Moreover, payment experts offer crucial insights and support in the following areas:
Empower Global Selling
Companies wishing to pursue regional or global markets can benefit from the global payment insights that payment experts bring. With hundreds of payment options available on the market, they can help a company filter out the best payment services and deploy them effectively. Furthermore, they also have experience working with multi-acquiring and multinational payment partners, meaning they can help a company achieve a higher approval rating. Through integrated payment redundancy systems, payment consultants also assist businesses to avoid the technical and financial risk associated with relying on one payment system for global sales.
Deploy Multi-Payment Solutions
For multifaceted businesses selling online and offline, payment consultants offer an integrated approach to multi-payment solutions. Their expertise includes credit/debit card payments, virtual POS, in-store POS, premium IVR, Mail Order Telephone Order (MOTO), and local payments. By analyzing a business's needs and market, they can provide comprehensive insights into the best blend of payment services that meet the company's needs without adding unnecessary bloat to the overall system.
Control Fraud
Fraud control is at the heart of every successful payment system. Payment experts employ deep industry insights and sophisticated fraud detection tools to help businesses identify and minimize fraud. Some of the markers they help a business track include bigger-than-average orders, frequent small orders, large quantities of the same product, and multiple cards originating from the same IP address. Using embedded tools that continually monitor gateway routing and run security checks, they can help implement security rules like 3D Secure (3DS) to reduce fraud significantly.
Boost the Customer Experience
Payment consultants help businesses improve their customer experience at the point of sale through highly optimized payment sequences. Utilizing tools and techniques like A/B testing and multi-region caching, they help companies identify, understand, and solve any bottlenecks in the payment process. By working with payment experts, companies can substantially improve the customer experience, a significant competitive advantage in a hyper-competitive market where even the slightest delay can result in a lost sale.
Hiring Payment Experts through Consultport is Simple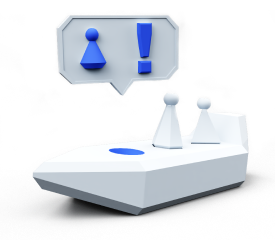 Speak with One
of Our Experts
A Consultport manager will work with you to understand your business and project needs.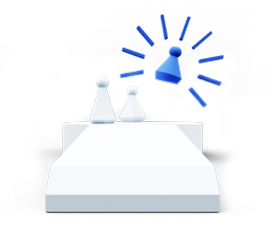 Choose Your
Favorite Candidate
We'll propose handpicked Payment Experts for your project. Our average time to match can be as fast as 48 hours.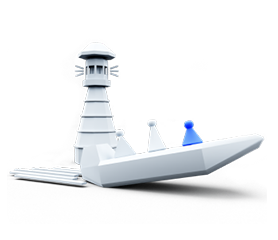 Start
Your Project
Work with your new Payment Experts. We take care of the admin work and are always there for you with personal support.
FAQs
1. What makes Consultport Payment Experts different?
Consultport takes pride in the detailed screening process that enables us to match you with candidates of the highest caliber. Our expert pool is chosen based on experience, personal interviews, and references. What does this mean for you? Handpicked consultants with thorough know-how for your needs.
2. Is hiring Payment Experts through Consultport in less than 48 hours possible?
In most cases, we can propose a potential candidate within a few working days. It depends on the complexity of the request and the time availability of the consultants. We are always committed to providing you with suitable candidates as fast as possible.
3. What does the "no-risk, pay only if satisfied" mean when I search for Consultport Payment Experts?
We are always fully committed to providing you with the highest service. Therefore, when you need Payment Experts, we offer you the request, search, and proposal stages completely free of charge. Every consultant has a different rate, which we communicate to you, with no strings attached.
Payment Experts are in High Demand
Have a Look at our Blog Articles
Get Informed About Trends, Industry News and Learn from Experts' Tips and Tricks