What Do Lean Manufacturing Consultants Do?
They help to identify and iron out waste resulting from changes in demand. Sometimes customer needs change, or the company may choose to add new production lines, which calls for additional work. In other instances, waste emanating from doing too much may require time to switch from old tasks to new tasks. Further still, waste may result from processes that add no value. Whereas some types of activities may add value, some processes do not add value. The Lean Manufacturing consultant helps to monitor and control processes that meet demand fluctuations, minimizes necessary waste, while at the same time works at eliminating unnecessary waste.
Practical Use Cases
Most In-Demand Services of Lean Manufacturing Consultants
Lean Manufacturing Strategy
Determine and establish the goals, mission and objectives to reach in order to achieve lean manufacturing activities.
Bottleneck Assessment
Identify all bottlenecks in your manufacturing process and quantify their impact
Process Standardization
Reduce process complexity and economize your manufacturing sites
Process Simulation
Simulate newly developed processes digitally before implementing them into your system
Value Stream Mapping
Visualize all steps needed from product creation to delivery to end customer to derive measures
Kanban Pocess Integration
Integrate the highly efficient scheduling system to optimize warehouse storages
Why Hire Lean Manufacturing Consultants?
Though majorly focused on eliminating waste in manufacturing firms, lean operations may spread to unused human resources hours.
Lean Project Execution: The consultant helps firms identify and improve productivity, customer satisfaction, delivery speed, and establishes milestones thus eliminating waste and reducing costs. They help with developing a faster and efficient way of pushing projects forward.
Cultural Change: The specialist helps to plan and guide change in processes that will lead to minimizing costs and maximization of production time. They can predetermine the impact of change on a firm's production performance. By linking HR policies to cultural expectations, the expert helps to formulate guiding principles that bring about change to the entire firm.
Process Reorganization: The consultant helps businesses to work on continuous improvement by making changes in production processes. He does this by redefining employee involvement. He motivates employees into refocusing on their personal involvement towards efficient production. The consultant works towards supporting cost reduction goals by involving workers in problem solving and changing work processes and practices.
Customer Perspective Analysis: Businesses need satisfied customers in order to thrive in today's competitive world. The Lean Operations consultant helps firms to use the available resources in the most efficient way. He/she examines and employs processes that focus on continued value creation that yields maximization of profits.
Waste Reduction: Though wastage is inevitable, it can be controlled or eliminated. The specialist identifies time saving practices that will lead to cost reduction. The consultant guides on processes that simplifies production. They strategically analyze, plan, and implement processes that reduce complexity and at the same time maximize performance and at the same time maintain satisfaction of customer needs.
Improve Quality: For businesses to remain afloat amidst hostile competition, they have to gear their production strategies towards meeting customers ever changing wants and needs. The consultant helps companies to design processes that meet customer expectations and demands. The consultant works with other members of the team to instil total quality management policies as a way of improving quality.
Time Management: Time is closely related to increased production which supports availability of products on time. Time wasting is costly. The consultant advises on time management strategies and the best way of minimizing time wastage by reducing the time it takes to process raw materials and turn them into finished products.
Hiring an experienced Lean Manufacturing consultant saves the company from time wasting, materials wastes, and employee waste, and improves cost savings.
Hiring Lean Manufacturing Consultants through Consultport is Simple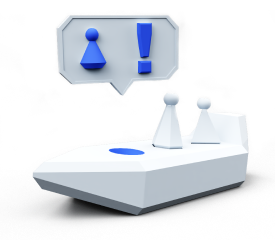 Speak with One
of Our Experts
A Consultport manager will work with you to understand your business and project needs.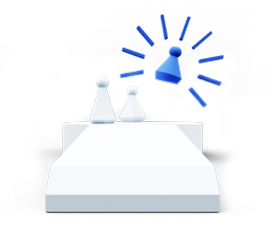 Choose Your
Favorite Candidate
We'll propose handpicked Lean Manufacturing Consultants for your project. Our average time to match can be as fast as 48 hours.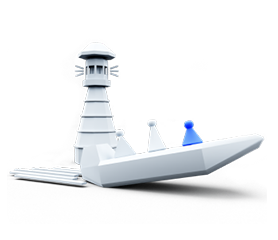 Start
Your Project
Work with your new Lean Manufacturing Consultants. We take care of the admin work and are always there for you with personal support.
FAQs
1. What makes Consultport Lean Manufacturing Consultants different?
Consultport takes pride in the detailed screening process that enables us to match you with candidates of the highest caliber. Our expert pool is chosen based on experience, personal interviews, and references. What does this mean for you? Handpicked consultants with thorough know-how for your needs.
2. Is hiring Lean Manufacturing Consultants through Consultport in less than 48 hours possible?
In most cases, we can propose a potential candidate within a few working days. It depends on the complexity of the request and the time availability of the consultants. We are always committed to providing you with suitable candidates as fast as possible.
3. What does the "no-risk, pay only if satisfied" mean when I search for Consultport Lean Manufacturing Consultants?
We are always fully committed to providing you with the highest service. Therefore, when you need Lean Manufacturing Consultants, we offer you the request, search, and proposal stages completely free of charge. Every consultant has a different rate, which we communicate to you, with no strings attached.
Lean Manufacturing Consultants are in High Demand
Tips on How to Hire Lean Manufacturing Consultants
So, you have decided that you want to hire a Lean Manufacturing consultant. To better equip yourself to identify the expert, you can use the following checklist to ensure the best service:
Training capabilities: Companies should consider involving employees during the implementation of a process change. The consultant should be able to involve and train the concerned employees. Employees need to be motivated to appreciate the advantages of trying out new processes. This will help to smoothen the waste elimination goal. During the lean journey, the expert should encourage team members to focus on the overall company mission. The expert should foresee resistance and anxiety among employees. He should be able to develop team members and walk them through the learning journey. He should sensitize employees about the possibility of trial and failure. The expert should help employees recognize that mistakes and struggles are part of the lean journey. He should motivate staff to positively accept failure. He should prepare employees to understand that the lean journey is about improving processes.
Experience/expert level: In the hiring process, management should distinguish between qualified, and experienced. While training in lean management is important, having hands-on experience is most important. A knowledgeable Lean Manufacturing engineer should clearly tell how he is going to handle the process, and indicate the probable pitfalls. An experienced professional should refer you to previous work with other clients. You need to hire an expert that can give a tangible picture of how they expect your business to become with their assistance. An experienced professional should point out to you how he solved problems for past clients. Your consultant should indicate to you the probable challenges facing your production department. He should indicate to you the starting point, suggestions for improvement, and tangible proof of quantifiable results.
Problem solving capabilities: The Lean Manufacturing consultant should take you on a discovery journey and invite you towards solving the lean problem. This means that when he is gone, the staff is in position to carry on from where he stopped. Your staff should be prepared to identify problems and probable solutions that will reap the ultimate goal of reducing waste. The expert examines financial records, and analyzes other factors that are crucial to pinpointing the source of the problem. He should be able to make recommendations and submit comprehensive reports while also encouraging the staff to identify the problem, and motivating them to think of a solution. He then goes on to check the progress to ensure that the staff is actively involved in weighing possibilities of moving forward with the proposed solutions.
Team building and management:The lean journey is not a lone journey where the consultant does it all. The consultant knows the best of building teams and developing them to implement solutions. Based on the premise that lean manufacturing takes time to produce results, the expert walks the entire team through the entire process and developing a lean culture. The consulting team should offer training, practically monitor progress, and clearly stipulate to you how they will help members of staff to start with lean. The engineer should be able to identify enthusiastic employees that are ready to embrace the change. This identification makes a good start for building a team that will carry on the lean process when the consultant is gone. The consultant should show team-building capabilities since lean is not about processes but about people handling the processes with the ultimate goal of reducing waste.
The consultant should demonstrate capabilities to plan an implementation strategy. He should motivate stakeholders to develop an active cultural change that will minimize waste. Consultport has a variety of handpicked experts in Lean Manufacturing Management on their platform.
Have a Look at our Blog Articles
Get Informed About Trends, Industry News and Learn from Experts' Tips and Tricks