What Do Marketing Strategy Consultants Do?
A business marketing plan and resources typically directed at three outcomes:
Increase a competitive business edge.
Reinforce brand identity.
Turn prospects to customers.
However, due to the constant need for change and industrial growth, companies are obligated to improve upon these goals to stay relevant. This is where a marketing strategy plan comes into play. Yes, the goals remain, but with a marketing strategy, a corporation could improve upon those outcomes.
A Marketing Strategy Consultant creates a long term sustainable game plan that reflects the business visions, value proposition, customer needs and want, and key brand message, that puts a business in a position to improve and optimize those results.
With a marketing strategy plan in place, you can restructure your business marketing directives to improve the potential of your product and future projects.
Practical Use Cases
Most In-Demand Services of Marketing Strategy Consultants
Product & Portfolio Management
manage all marketing activities related to your products as well as the holistic marketing approach of your company
Omni-Channel Marketing
Orchestrate how your company approaches customers via multiple online and offline channels and find your optimal marketing mix
Market Segmentation
Differentiate your different customer types and derive implications for your marketing strategy
Customer Acquisition Strategy
Determine and establish the goals, mission and objectives of your customer acquisition activities.
Customer Experience Transformation
Improve, innovate, and expand your current customer experience capabilities, to become best-in-class.
Competitive Advantage Retention
Ensure clear differentiation between you and your competitors and secure your advantageous positioning
Why Hire Marketing Strategy Consultants?
Marketing strategies are crucial to businesses success. Having in place a marketing strategy for new products can increase both the business and the product's prospects. Here's how!
Effectively Visualize a Marketing Plan of Action
Marketing Strategy Consultant does not necessarily build a business marketing plan. They ensure that every element encompassed in a marketing idea is fully optimized towards improved results.
First, a consultant carefully analyses the market, competition, and even the business itself to create a plan that taps into all these factors.
Then, proceed to create a formidable marketing intent that would ensure that a business value proposition accurately aligns with needs and demands.
Also, designs a company's offering and how they intend to offer it.
Goes further to identify the different marketing mix accordingly as they each complement not only the product but the company.
Additionally, it creates and manages a budget fully utilizing the resources available.
The strategist also pinpoints the channel to communicate this intent to the prospect.
Moves forwards to create a schedule that a business marketing department can confidently work around in both the short and long haul.
Finally, it monitors and assesses as plans take off to know how to tweak the outcomes for an improved result easily.
Compellingly Communicates Values Proposition
The key that determines the success of a marketing strategy is how well the company's pronounced its value proposition. This is what concerns a customer, and every other action looks to complement this element. A Marketing Strategy Consultant communicates to the customers a business offering effectively and compellingly to gain and retain customers. How? A strategist fully comprehends customer needs, which a company's proposition typically enfolds.
Increase Market Share
Another way, having a marketing strategy plan helps in optimizing a marketing campaign is to increase a corporation's market share. Yes, a project is probably successful when a business exhausts its supply. However, that supply can improve, and over time continually grows as a result of a sustainable marketing plan. A market strategist identifies untapped audiences through market research by explicitly looking for unmet needs relative to a business value proposition. This need is then encompassed in offerings increasing its potential, market share, and ultimately sales consistently. Understand that the beauty of having a marketing strategy plan for a new product is that it both positively impacts and sets the foundation for future projects to take off.
Design Customer Experience to Enhance Campaign
Now, how customers, especially the loyal set, interact with a new or existing product, can amplify and influence a campaign's outcome. Designing a positive customer experience is one of the priorities of Marketing Strategy Consultants. They look to either improve or create a campaign to ensure a positive customer experience. This practice equates brand loyalty, referrals, evangelizing a business product or service, and creates a platform for future projects. All of these significantly improve the marketing campaign.
Contact Consultport today. We can help your business develop a marketing strategy plan that will effectively invigorate your business marketing idea, ensuring sustainable positive outcomes.
Hiring Marketing Strategy Consultants through Consultport is Simple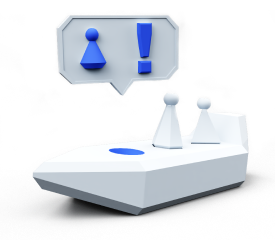 Speak with One
of Our Experts
A Consultport manager will work with you to understand your business and project needs.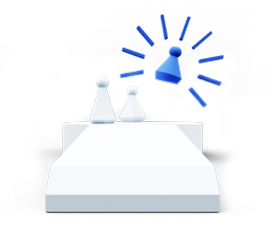 Choose Your
Favorite Candidate
We'll propose handpicked Marketing Strategy Consultants for your project. Our average time to match can be as fast as 48 hours.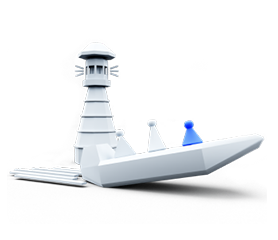 Start
Your Project
Work with your new Marketing Strategy Consultants. We take care of the admin work and are always there for you with personal support.
FAQs
1. What makes Consultport Marketing Strategy Consultants different?
Consultport takes pride in the detailed screening process that enables us to match you with candidates of the highest caliber. Our expert pool is chosen based on experience, personal interviews, and references. What does this mean for you? Handpicked consultants with thorough know-how for your needs.
2. Is hiring Marketing Strategy Consultants through Consultport in less than 48 hours possible?
In most cases, we can propose a potential candidate within a few working days. It depends on the complexity of the request and the time availability of the consultants. We are always committed to providing you with suitable candidates as fast as possible.
3. What does the "no-risk, pay only if satisfied" mean when I search for Consultport Marketing Strategy Consultants?
We are always fully committed to providing you with the highest service. Therefore, when you need Marketing Strategy Consultants, we offer you the request, search, and proposal stages completely free of charge. Every consultant has a different rate, which we communicate to you, with no strings attached.
Marketing Strategy Consultants are in High Demand
Tips on How to Hire Marketing Strategy Consultants
You will need the right Marketing Strategy Consultant to successfully carry out the demand of accomplishing the expectations of a marketing strategy plan. Although similar to marketing experts, a strategist, however, has a few unique qualifications that you should look out for before hiring.
Marketing Toolkits and Strategic Frameworks: Technology brought a wave of diversity in communicating with other businesses (B2B) and consumers (B2C) alike. A Marketing Strategy Consultant acknowledges these differences and covers it all through the various marketing strategies available. Therefore, the consultant should be well versed in all the forms to appropriately and uniquely communicate with the customers.
Marketing mix expert: Marketing mix, a huge component of a campaign, is expressed in a marketing strategy. Fully optimized, each element intensifies the expectations of a strategy. A marketing consultant should inarguably be an expert in manipulating all the 4Ps of the mix, thus increasing the potential of a plan now and in the future.
SEO and Google Analytics: Both these tools are vital marketing toolkits due to technological advancements. However, a consultant that is exceptionally skilled in search engine optimization is a bonus. Add understanding of how Google Analytics works using the results to promote a campaign is another bonus. Technology is rapidly becoming the face of humankind, and the faster businesses tap into it, the higher advantage they have over their competitions. SEO gives a company this edge as it makes the business more pronounced within an industry, hence, dominating competition.
Knowledge of CRM: Customer Relationship Management is a process that further bolsters a marketing campaign and associated customer experience. A Marketing Strategist should understand the practices behind CRM, optimizes the methodology, and subsequently ensure a sustainable marketing campaign for the business. The expert does this by developing the relationships they have with their customers.
Understands the STP framework: Segmentation helps to streamline a business effort and make the target market both visible and thus approachable. This aids a campaign towards its success. Hence, a Marketing Strategy Consultant should have an excellent idea of the Segmentation, Targeting, and Positioning framework to further improve what these experts are capable of accomplishing.
Research and Analytical skills: Both traits accompany each other when it comes to marketing. A whole host of examinations would be carried out, competition, market, and business position to identify the angle a company looks to take in communicating its proposition. Analysis of the research data allows organizations to deal with information that would produce a positive outcome. Therefore, a Marketing Strategy Consultant should have intense practical research and analytical skills that will help in developing a marketing strategy plan.
Management skills: Management capabilities are not only associated with managers. For Marketing Strategists, they need to have the wit to handle budgets and the team at their disposal. Despite the vast significance related to marketing campaign companies should be capable of reducing cost and ensuring efficiency at the same time. This can happen when a company fully utilizes the resources available, requiring no additional cost for success. With a marketing strategy plan, which aims to improve a campaign's outcome, a company can manage its budget efficiently.
Conclusion
Despite fierce competition, businesses can either meet up with their competitors or surpass them. You can achieve this with a Marketing Strategy Consultant at your disposal. With Consultport, your business can get the right Marketing Strategist that checks all the boxes when it comes to turning prospective customers to brand loyalists.
Have a Look at our Blog Articles
Get Informed About Trends, Industry News and Learn from Experts' Tips and Tricks