What Do Digital Product Managers Do?
Most businesses focus on revenue and thus fail to respond to disruption amidst profit growth. As a result, launched products fail to meet target objectives as they lack customer preference and understanding. However, digital innovation, a component of digital transformation, has generated methods for companies to innovate. One such method is creating digital products that help corporations fill unmet needs as an avenue to innovate thus establishing customer loyalty. Businesses can efficiently accomplish this with the help of a Digital Product strategist.
Digital Product consultant identifies digital products to develop like software, a website through well-defined customer need, proposes tools and insights that would aid in managing the product until its launch.
The consultant establishes an agile environment within a business set-up, motivates other key players such as product development to create high-quality digital product offerings, as well as improving customer experience.
Practical Use Cases
Most In-Demand Services of Digital Product Managers
Delivering Data Insight
Discover how to effectively draw insights from usage data of digital products.
Digital Product Vision
Develop paths towards designing, developing and implementing digital products in modern markets.
Product Ecosystem Analysis
Understand the elaborate ecosystems of digital products that contain dynamic pricing, complex product lifecycles and rapid market development.
Machine Learning
Apply machine learning concepts into the data discovery process and improve digital product managers' decision making processes.
Digital Market Orientation
understand digital market trends and competitive strategies that enhance the digital product.
Product Leadership
Establish best-in-class digital product offerings to set industry-wide benchmarks.
Why Hire Digital Product Managers?
Businesses will need to transform digitally to meet up with the growing customers' needs and their expectations, specifically the latter. Offering products that align with this expectancy provides an opportunity for companies to increase their relevance and edge out the competition. A Digital Product manager can efficiently facilitate this growth by amplifying its potential. Here are a few implementations the consultant looks to oversee:
Investigate Internet Trends
Before embarking on product development, businesses have to know what will work. Otherwise, resources would eventually be dissipated due to product failure. Digital Product managers are responsible for product conception. They achieve this by investigating industrial and Internet key trends which will indicate the needs a company would look to fill. These consultants' roles do not end there. Digital Product managers take it a step further by analyzing customers' behaviors through their digital footprints to develop an online product that surpasses their expectations and aligns with their navigations online.
Product Road-mapping
A well-defined digital product does not assure its success, especially in the long haul. The Digital Product manager also develops a product roadmap that assures sustainable growth. The roadmap contains the long term and short term objectives for a digital product including the necessary actions that would be implemented to optimize the product from its conception until it gets to the hands of consumers. The Digital Product manager incorporates ideas when designing the roadmap from market trends, stakeholders' key inputs, product customer-focused strategy that details the direction of a product offering. The consultant also designs a product versioning strategy that aligns with the roadmap's objectives.
Minimum Viable Product Testing and Optimization
A Digital Product strategist also assists in developing and testing a Minimum Viable Product (MVP). However, what the strategist is more focused on is implementing techniques that would help effectively optimize the digital product using the data from the MVP testing. This would result in cost efficiency as wastages are minimized. Most importantly, it does not only assure the success of the digital product but also increase its potentials augmenting upon measured customer metrics.
Digital Product Lifecycle Strategy
Digital Product managers are incredibly resourceful that businesses could still feel their impact after a product launch. This is because they also devise a strategy that would manage a digital product throughout its lifecycle from its introduction into the market down to its decline. It includes the production phase and that of marketing. This is where the digital product versioning strategy is realized. For a Digital Product Manager, the goal is not to get a high-value offering out there but a digital product that is capable of responding to industrial disruptions and emerging competitors.
Contact Consultport today. From our talent pool of consultants, you can connect with a Digital Product Manager that fully comprehends digital demands which help the consultant efficiently design a digital product or improve existing ones that would meet customers' expectations.
Hiring Digital Product Managers through Consultport is Simple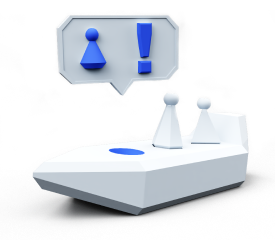 Speak with One
of Our Experts
A Consultport manager will work with you to understand your business and project needs.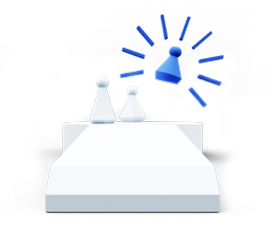 Choose Your
Favorite Candidate
We'll propose handpicked Digital Product Managers for your project. Our average time to match can be as fast as 48 hours.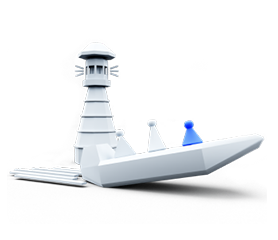 Start
Your Project
Work with your new Digital Product Managers. We take care of the admin work and are always there for you with personal support.
FAQs
1. What makes Consultport Digital Product Managers different?
Consultport takes pride in the detailed screening process that enables us to match you with candidates of the highest caliber. Our expert pool is chosen based on experience, personal interviews, and references. What does this mean for you? Handpicked consultants with thorough know-how for your needs.
2. Is hiring Digital Product Managers through Consultport in less than 48 hours possible?
In most cases, we can propose a potential candidate within a few working days. It depends on the complexity of the request and the time availability of the consultants. We are always committed to providing you with suitable candidates as fast as possible.
3. What does the "no-risk, pay only if satisfied" mean when I search for Consultport Digital Product Managers?
We are always fully committed to providing you with the highest service. Therefore, when you need Digital Product Managers, we offer you the request, search, and proposal stages completely free of charge. Every consultant has a different rate, which we communicate to you, with no strings attached.
Digital Product Managers are in High Demand
Tips on How to Hire Digital Product Managers
Digital Product managers' input is crucial to the success of digital products. Notwithstanding, for businesses, what is more important is hiring the best consultant out there with enough expertise and experience under their belt. Thus, here are a few skills you should look out for in Digital Product managers:
Agile Methodology: This is a software development approach that is considered an excellent way to develop a digital product. Both its mindset and techniques can enhance product growth by improving its quality and the speed at which it was supplied and distributed. Simply, agile techniques offer an avenue to improve a product value offering. A Digital Product manager should have a good knowledge of agile methodology and its components such as Scrum and also be capable of coaching team members on its principles. Thus, this will create an agile environment where each team member optimizes their input using agile principles to foster the growth of a digital product.
A/B Testing: Now, this is one of the important techniques that a Digital Product consultant must know of. A/B testing allows businesses to deliver a customer-focused offering to its target. This goes beyond product appearance. It indicates the best pricing models, appropriate UX design that justifies a product offering. A Digital Product strategist should know how to carry out this examination and implement it upon its findings.
User Experience (UX): UX is crucial to the success of any digital product. It helps businesses align their product offerings to the needs and wants of their targets. At the same time, it incorporates the visions of the business. A Digital Product consultant must have a deep understanding of UX and how it works relative to digital products.
Digital Marketing: Since the consultant would be dealing with digital products specifically at least a basic understanding of digital marketing will help to determine customers' needs. This will aid the company through the Digital Product strategist in developing an offering that satisfies those needs. Additionally, with the knowledge of digital marketing, the manager can propose a strategy that would stipulate how such a product will get to its targets.
Knowledge of Internet Key Trends and Predictions: Business innovates through key market trends to keep them a step ahead of their competitors. Key market trends are imperative to designing a digital product as they typically revolve around customers' unmet needs and changing demands. You will need a Digital Product consultant who is up to date on key industry trends, specifically a huge opportunity with limited risk that a business can take advantage of. A bonus if this consultant can predict trends that a company can utilize in the future.
Coding: This is not a skill that is a must-have. The Digital Product Manager is not directly responsible for creating the actual digital product. That task falls on the shoulders of the product developer. However, a Digital Product manager should have a basic experience of all thing coding basically to ensure seamless collaboration among the team members. With this knowledge, the consultant can recommend possible implementations to the developer to incorporate in the product.
Visual Designing: Similar to coding, Digital Product strategists should also understand how designing works and its contribution to enhancing customers' emotional attachment to a product. The strategist will have to work with the designer to ensure the digital product is visually appealing enough to the target. More so, knowledge of design tools would be a huge plus.
Conclusion
The digital product provides an opportunity for businesses to utilize technology and create opportunities in this digital age. People are rapidly gearing towards the digital universe and will need products that help them navigate through it. With Consultport, your business can link up with Digital Product managers that fully comprehend this digital universe and can assist your company in developing a digital product that your customers will need.
Have a Look at our Blog Articles
Get Informed About Trends, Industry News and Learn from Experts' Tips and Tricks