What Do Growth Hacking Consultants Do?
Let's get one thing straight: The budget size of a company does not limit its growth potential when the cost is efficiently utilized. Yes, a large budget can create opportunities for businesses to invest and scale up incredibly quickly. However, this situation also depends on how carefully and effectively the resources are being used. The bottom line is efficiency which growth hacking strategies features. With a Growth Hacking Consultant, your business can scale up irrelative of the budget.
A Growth Hacker creates avenues to raise brand awareness by executing strategies after having tested the actions to gauge customer perception. This reduces risk and cuts costs resulting from failures. Although sometimes categorized as a marketer, a Growth Hacking consultant is more focused on achieving an iterative and scalable growth procedure in the fastest way possible.
Practical Use Cases
Most In-Demand Services of Growth Hacking Consultants
Digital Transformation
Build a solid operational and intellectual basis for holistic digital transformation of your company.
Growth Strategy Testing
Prototype different approaches on achieving business growth through successful digital marketing.
Marketing Channel Assessment
Identify the marketing channels you are currently using and learn how addressing them holistically will reap higher rewards.
Digital Readiness Check
Ensure your readiness for digital growth by implementing innovative IT architecture and assessing your digital capital.
Digital Consumer Education
Guide your consumer towards natural interaction with your product.
Omnichannel Marketing
Discover the key factors of success in omnichannel marketing and how to holistically integrate different consumer touch points into one unified marketing strategy.
Why Hire Growth Hacking Consultants?
Traditional marketing strategies sought after growth. However, growth hacking is a process that is wholesome streamlines towards growing a business and basically nothing else. The difference between these two is that the sole intent of Growth Hackers propels them to find every possible way despite the odds stacked against the situation to attain results. This is exactly why your business needs a Growth Hacking Consultant in addition to your in-house marketer. With a Growth Hacker, businesses experience all of these and more.
Identification of Untapped Needs
Improving a product and optimizing its distribution channels is the first phase of growth hacking. Through growth hacking, businesses take advantage of untapped needs within an industry. This is precisely how companies scale up through growth hacking strategies. A Growth Hacking Consultant identifies channels to increase business customers' pool. First, they try to monitor customers' responses to products and services and establish an untapped need that companies can excel in. This ensures that the strategies developed and implemented are economically sustainable.
Economically Sustainable Unique Growth Strategies
Growth Hackers typically work towards developing a strategy that is distinct to business and equally economically sustainable. How do they do this? First, they determine the metrics to work with as it defines a business determination to grow. Next up is prioritizing channels based on target data that would drive growth. The Consultant goes ahead to experiment on each channel then use available data to track the results. When comes next is gauging user feedback from customers engagement with the channels. Then, the optimization of a product based on this feedback. Regardless, growth hacking does not stop there.
Determine Business Preparedness
Ensuring growth does not stop at improving existing products or creating new ones. Other than developing strategies for business to succeed, Growth Hacking specialists can save a company wastage by determining their readiness for growth hacking. When it comes to growth hacking relative to digital marketing, a business has to be in the appropriate position to implement its techniques. Growth Hackers evaluate the company's finances and other resources such as talents available to decide how an enterprise can effectively work with and all the required implementation in the long haul.
Monitor Website Traffic
Another way to ensure growth is through increased engagement. Since growth hacking is typically directed at digital marketing, monitoring website traffic allows the Growth Hacking Specialist to analyze customer interaction with businesses. The Consultant uses the data to improve customer experience, which increases their engagement leading to more conversions and thus growth. A very crucial advantage of hiring a Growth Hacking Consultants is that they develop tools for businesses to monitor success another avenue to scale up.
Contact Consultport today. Although Growth Hacking is a relatively new approach, we have a base of leading Growth Hackers with years of experience and proven track record to help your business grow while utilizing growth hacking strategies.
Hiring Growth Hacking Consultants through Consultport is Simple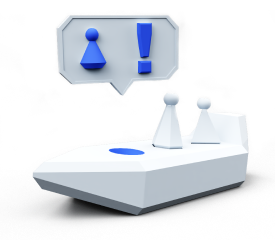 Speak with One
of Our Experts
A Consultport manager will work with you to understand your business and project needs.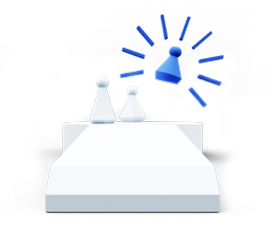 Choose Your
Favorite Candidate
We'll propose handpicked Growth Hacking Consultants for your project. Our average time to match can be as fast as 48 hours.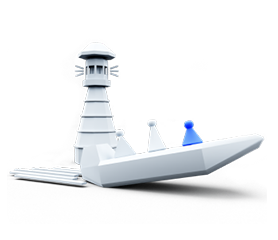 Start
Your Project
Work with your new Growth Hacking Consultants. We take care of the admin work and are always there for you with personal support.
FAQs
1. What makes Consultport Growth Hacking Consultants different?
Consultport takes pride in the detailed screening process that enables us to match you with candidates of the highest caliber. Our expert pool is chosen based on experience, personal interviews, and references. What does this mean for you? Handpicked consultants with thorough know-how for your needs.
2. Is hiring Growth Hacking Consultants through Consultport in less than 48 hours possible?
In most cases, we can propose a potential candidate within a few working days. It depends on the complexity of the request and the time availability of the consultants. We are always committed to providing you with suitable candidates as fast as possible.
3. What does the "no-risk, pay only if satisfied" mean when I search for Consultport Growth Hacking Consultants?
We are always fully committed to providing you with the highest service. Therefore, when you need Growth Hacking Consultants, we offer you the request, search, and proposal stages completely free of charge. Every consultant has a different rate, which we communicate to you, with no strings attached.
Growth Hacking Consultants are in High Demand
Tips on How to Hire Growth Hacking Consultants
Growth Hackers' skill sets are typically misunderstood with the likes of Engineers and Marketers. Although they share some similarities, Growth Hacking Consultants are distinct sets of individuals. You will need to be able to identify their prowess to ensure you get the right expert that would proficiently shoulder the responsibilities of growth hacking so your business accomplished its expectations. Here is what to look out for:
Growth Mindset: One feature that sets a Growth Hacking Specialist apart from a Digital Marketer is their growth mindset. Every one of their efforts is steered towards ensuring business growth at whatever cost. This is why they are tagged Growth Hackers and not necessarily Digital Marketing Hackers. Despite the fact that their responsibilities are similar to that of Marketers, Growth Hackers majorly focus on scaling up a business.
Exceedingly Analytical: Growth Hacking consultants examine multiple data to ensure they steer towards the right direction preventing wastages. This is a huge risk when you consider small budgets, some Growth Hackers have to work with. This makes them very shrewd while devising and implementing any actions.
Tech Savvy: The growth hacking process involves a lot of analysis and monitoring. You need technological tools to effectively carry out this activity. Hence, Growth Hacking consultants need to be able to navigate these tools and identify opportunities through them. There are many tools to help them monitor and track customers' engagement easily. Notwithstanding, you will need an expert to be able to use this tool not just for making analysis but also developing strategies out of it. Hence, a Growth Hacking Consultant should also possess the skills necessary to navigate through analytical tools such as Google Analytics.
Marketing Guru: Since growth hacking is typically categorized under marketing, Growth Hackers need to have a good idea of the concept of both inbound and outbound marketing. Using both concepts would enable the consultant to produce better results. For instance, evaluating customer engagement and improving customers' experience is a crucial part of marketing and also vital for growth hacking.
Customer Relation Skill: The growth hacking process is majorly focused on consumers. Businesses need to understand their market to be able to create an avenue to grow by meeting needs and wants. Although there would be enough data available for companies to make decisions from they also need to understand these customers to enable them to make accurate predictions. A Growth Hacking consultant needs to have great customer relation skills, so as to easily identify the gaps in their needs and wants.
Industrial Expertise: Growth hacking strategies are typically unique to businesses. Two companies are unlikely to use the same strategy to drive growth. A Growth Hacking specialist who has experience in the industry your business operates in would be a huge bonus. This would ensure the consultants the ground running achieving results faster as they have a pretty good idea of how your company operates, and market.
Conclusion
Know that growth hacking is a process that is directed at long term economically sustainable growth. It provides an avenue for small businesses to become competitive even with a relatively small budget. Over time your business can meet up and exceed the expectations of the industry in which it operates. With Consultport, you can work with a reputable Growth Hacking consultant who understands your business and is able to execute a distinct strategy that will see your company scale up.
Have a Look at our Blog Articles
Get Informed About Trends, Industry News and Learn from Experts' Tips and Tricks