What Do Marketing Automation Consultants Do?
In this digital age, customers' digital footprints are all over the place. This thread gives businesses an extensive opportunity to expand their target market. However, to do that, brands need to keep in touch with these customers by knowing when to deliver the right content at the precise time to them to score engagement.
This is part of what marketing automation consultants do, and more. They help corporations streamline, automate and measure marketing tasks and workflow. Consequently operation efficiency will increase leading to faster revenue growth. A marketing automation specialist ensures your business starts with the right marketing automation strategy, chooses the appropriate tools to go with the business ecosystem, and confidently executes campaigns with them.
With these tools effectively optimized, businesses' staffing costs reduce automatically. Moreover, a marketing automation expert increases the accountability of marketing teams and that of sales.
Practical Use Cases
Most In-Demand Services of Marketing Automation Consultants
Automation Conversion
Learn how automated user interactions and messaging outreach can lead to successful conversion.
Automated Messaging
Achieve working capital and cost efficiencies with the use of automated messaging.
Digitization Education
Enable your team to adapt to marketing process changes within your company by providing them with proper digital education.
Cross-Channel Conformity
Unleash synergies of your various marketing channels by implementing unified automated messages across all channels.
CRM Platform Integration
Learn how CRM tools can help your marketing automation journey set sail smoothly.
Chatbot Implementation
Learn how the use of chatbots can yield high inbound lead generations and guide user interaction with your websites.
Why Hire Marketing Automation Consultants?
There are lots of reasons why having a marketing automation consultant is vital for a business. This importance goes beyond using the necessary marketing tool to its full effect. When you look to bring one of these experts, here are a few of the numerous aspects of why they should be part of your marketing team.
Generate Prospects
Even with consumers leaving their digital footprint everywhere, it takes a specialist to pick from this pool, considering several demographic and psychological factors. 
Marketing automation consultants are as good with automation tools such as Userfox as they are at generating prospects for a business. Getting the right leads eventually determines how many individuals the company is likely to convert to customers. With automation, they are able to personalize a buyers experience towards increased turnover.
Advice on campaigns areas in need of automation
Beyond generating prospects, a marketing automation expert pinpoints the specific areas in the campaign in need of automation. Most likely, every angle of a plan needs it. 
However, there are priorities. A specialist will draw up a scale of preference for efficacy. At the same time, a business will know the perfect marketing framework to employ in the future that will demand little modification.
Utilize marketing campaign resources
Drawing up a scale of preference allows utilization to be possible. A lot of efforts are put into marketing campaigns because this is what a business's vision and mission statement revolves around. 
A marketing automation consultant is responsible for ensuring these efforts were appropriately used. That is, by prioritizing how they will be deploying the resources.
At the same time, this will help cut unnecessary costs, saving you money.
Decrease the risk of trials and errors
Utilizing marketing campaign resources decreases the risk of trials and errors when a team doesn't quite know the leads to focus on. When a marketing team is not fully aware of the angle to pull from, there will be lots of trials and errors leading to wastage. 
A marketing automation consultant helps you curb this wastage to its barest minimum. They do this because they know what to do and how to exactly go about a campaign towards its success with minimal errors.
Quickly detect problems with sales funnel
Although leads are responding and a campaign might be going smoothly, bringing in a good result is not always a given. However, with the resources invested in such endeavors, a marketing automation consultant will exponentially increase the outcome. 
This is by detecting some unobvious issues with the sales funnel. Leave it to a specialist to know what is not clearly wrong but actually faulty in the nick of time.
Focus work on other aspects of business
A marketing automation consultant also allows other campaign team members to focus on different aspects of the business. With their combined effort, you increase the impact of marketing on your overall business outcome.
Contact Consultport today. We can help you find the right marketing automation consultant who will help you scale up your business marketing efforts.
Hiring Marketing Automation Consultants through Consultport is Simple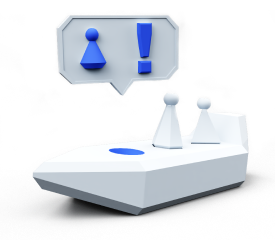 Speak with One
of Our Experts
A Consultport manager will work with you to understand your business and project needs.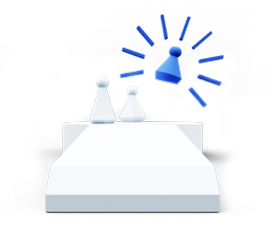 Choose Your
Favorite Candidate
We'll propose handpicked Marketing Automation Consultants for your project. Our average time to match can be as fast as 48 hours.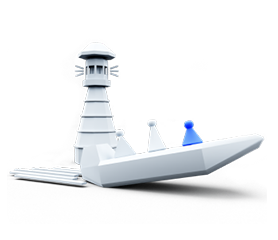 Start
Your Project
Work with your new Marketing Automation Consultants. We take care of the admin work and are always there for you with personal support.
FAQs
1. What makes Consultport Marketing Automation Consultants different?
Consultport takes pride in the detailed screening process that enables us to match you with candidates of the highest caliber. Our expert pool is chosen based on experience, personal interviews, and references. What does this mean for you? Handpicked consultants with thorough know-how for your needs.
2. Is hiring Marketing Automation Consultants through Consultport in less than 48 hours possible?
In most cases, we can propose a potential candidate within a few working days. It depends on the complexity of the request and the time availability of the consultants. We are always committed to providing you with suitable candidates as fast as possible.
3. What does the "no-risk, pay only if satisfied" mean when I search for Consultport Marketing Automation Consultants?
We are always fully committed to providing you with the highest service. Therefore, when you need Marketing Automation Consultants, we offer you the request, search, and proposal stages completely free of charge. Every consultant has a different rate, which we communicate to you, with no strings attached.
Marketing Automation Consultants are in High Demand
Tips on How to Hire Marketing Automation Consultants
The potential of marketing automation is unlimited. It doesn't just help improve sales but puts you a step ahead of your competition in terms of more buyers engagement. This can become useful in a company's future ventures. Since you now have a good idea of why a marketing automation consultant is a must-have, the next step is choosing the right candidate. 
If you are able to get buyers' attention now, you are more likely to generate their interest in the future. A business needs the right person for this role both to understand this idea and ensure this goal is realized. 
The ideal candidate has a customer-centered mindset with the required data analytical skills. A marketing automation consultant needs to understand buyers' behaviors and use the available data to influence this attitude to drive a business towards success.
Here are a few ideas that would assist you in getting that perfect fit for your business.
Use marketing automation platforms efficiently: The expert should have seamless interaction with market automation tools for a sufficient amount of time. A marketing automation consultant must know how to both use and manipulate these tools efficiently to get positive results. They should be able to use these tools to generate prospects, engage with these leads through multiple channels towards advocacy and a campaign's success.
Understand how to execute campaigns across multiple channels: Your marketing automation expert will be able to handle the channels available, social media, email, website and more. The specialist should understand and have the capabilities using these platforms harmonically incorporating communication and the appropriate data into one single voice that resonates with customers.
Improves rather than adapts to the current series of automation: The right marketing automation specialist should look at a series of repetitive automation tasks and improve upon it. This action is why you need an expert and not just another employee.  When looking to get a professional in marketing automation, ensure this individual is capable of setting up and also improving on your existing marketing automation framework. This expectation should include a transparent, systematic approach towards it. Why? A good marketing automation consultant knows their trade, part of which is optimizing a marketing campaign.
ROI Delivery Oriented: While improving on the current automation model is good, getting an individual who is also focused on results is essential. Every effort a business puts into marketing is expected to pay off.  A marketing automation consultant should be aware of this. This understanding will prompt an expert always to find ways around hurdles and also to propel tasks forward, even beyond using the available tools.
Organized: A high ranking marketing specialist should be self-motivated, smart, and uncommonly organized. In a marketing campaign, the focus is not only on a consumer who has hundreds of data. The focus is considerably more on an extensive pool of potential customers. This data is the driving force of a campaign. You will need a consultant who doesn't just understand the information embedded but able to retrieve the required data easily.
Request previous results: A consultant should display exceptional knowledge of marketing automation during a discussion that aligns with your expectations. Ask for a portfolio that shows this expertise. Look out for something that primarily relates to your expectations. Then you can rest assured that the candidate you hire at the end of the will get the job done needing little or no supervision and follow-ups.
Conclusion
When searching for Marketing Automation experts, you must consider the need for a specialist over a generalist. A specialist in that field assures you that you will get the result that is probably going to exceed expectations. With Consultport, know that you will get a consultant that will get the job done.
Have a Look at our Blog Articles
Get Informed About Trends, Industry News and Learn from Experts' Tips and Tricks