What Do Interim Chief Marketing Officers (CMO) Do?
Key areas in organization structures filled with the right talent could as well determine the wealth of the company for the short term. In most circumstances, it is not only about filling these positions with competent talents but having an individual present to avoid a break in operations potentially distorting the overall output.
Yes, another staff could easily fill the role. However, there is a wide gap in terms of expertise between a marketer and a digital marketer. What happens when a chief marketing officer requests for an unexpected leave or announces a departure too late amidst a meager, a product relaunch, a business restructuring? These are critical moments where having those key areas occupied is imperative to a business success.
The Interim Head of Marketing is a chief marketing specialist additionally possesses the prerequisite needed to temporarily occupy a sudden vacant position. These experts sometimes work with an organization Chief Marketing Officer to multiply the result outcome. Basically, interim CMOs are trained to hit the ground running to assist in accomplishing business marketing objectives by imploring and overseeing the marketing team.
Practical Use Cases
Most In-Demand Services of Interim Chief Marketing Officers (CMO)
Target Market Analysis
Identify markets which you are hoping to target within your marketing strategy.
Brand Management
Assess and improve the awareness for the brand and change it accordingly
Product Marketing
Market the brand through different channels after establishing a strategy.
Why Hire Interim Chief Marketing Officers (CMO)?
Interim Chief Marketing Officers offer more than their skill as marketing experts to develop, implement marketing plans both for new and existing markets, monitor results to optimize sales ensuring a highly favorable ROI, strong brand identity, and development. They are not the conventional Head of Marketing. Their mindsets and approaches differ a bit. Here are a few extras businesses can benefit from Interim CMO services:
Instant Impact
Since the Interim Head of Marketing is trained to hit the ground running, they nullify the effects that come with leaving a key position vacant quickly. This accomplishment is usually their first objective as imbibing a business culture is crucial to adding value and being successful. This allows the temporary CMO to oversee marketing operations efficiently as though there was no change of leadership.
Driven to Supersede Expectations
At the same time, Interim Chief Marketing Officers are driven to supersede expectations which might be one of the few changes witnessed. The interim position is naturally short term but could stretch to long-term positions. Hence, these experts are of the mindset that they have something to prove. Therefore, corporations get an individual who is extra motivated to produce a result; a plus for the business at no extra cost.
Overhead Cost Efficiency
As much as a corporation demands a diversity of talents through the division of labor, it is ideally impossible that every employee is adding substantial value at every second of the day. This accumulates overhead costs. In other situations, some businesses are not prepared to employ a full-time staff. However, interim personnel help to curb this cost as they are compensated to achieve a specified task in this case adds real value to the organization towards net profit maximization.
Avoid Hasty Employment Risks
Head of Marketing is a vital position in a corporation. Companies cannot risk hiring incompetent individuals. The repercussions are far too grave. Chief Marketing Officers do not only head brand marketing operations but a group of individuals that their performance depends on them as leaders. By employing the services of one of these specialists, companies get to avoid the risk associated with quick or rush hires for the long-term role.
Oversee Large Projects
Interim Chief Marketing Officers do not only fill a vacant position but assist the organizations' Head of Marketing to ensure efficiency. While it might seem logical and cost-effective to simply promote another staff to help out on large projects, employing an Interim Marketing service provider will lead to improved proficiency as they are more tailored to the needs that require their specialty.
Educate the Workforce
Are you looking to add more value to your business in terms of marketing? Interim Head of Marketing consultant recognizes that part of their responsibilities is to coach a company's marketing team either in the absence of the Chief Marketing Officer or filling in when the CMO is too busy on other projects.
Contact Consultport today. Our Interim Marketing services offer corporations the benefit of employing experts who are capable of filling the role of a Head of Department with the sole aim of achieving a result within a short time-frame.
Hiring Interim Chief Marketing Officers (CMO) through Consultport is Simple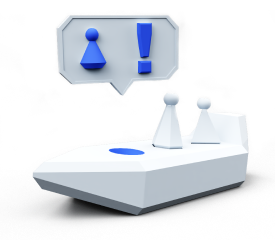 Speak with One
of Our Experts
A Consultport manager will work with you to understand your business and project needs.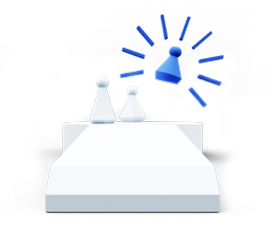 Choose Your
Favorite Candidate
We'll propose handpicked Interim Chief Marketing Officers (CMO) for your project. Our average time to match can be as fast as 48 hours.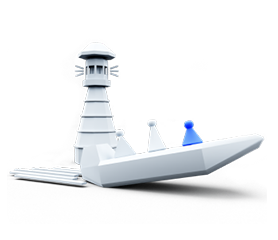 Start
Your Project
Work with your new Interim Chief Marketing Officers (CMO). We take care of the admin work and are always there for you with personal support.
FAQs
1. What makes Consultport Interim Chief Marketing Officers (CMO) different?
Consultport takes pride in the detailed screening process that enables us to match you with candidates of the highest caliber. Our expert pool is chosen based on experience, personal interviews, and references. What does this mean for you? Handpicked consultants with thorough know-how for your needs.
2. Is hiring Interim Chief Marketing Officers (CMO) through Consultport in less than 48 hours possible?
In most cases, we can propose a potential candidate within a few working days. It depends on the complexity of the request and the time availability of the consultants. We are always committed to providing you with suitable candidates as fast as possible.
3. What does the "no-risk, pay only if satisfied" mean when I search for Consultport Interim Chief Marketing Officers (CMO)?
We are always fully committed to providing you with the highest service. Therefore, when you need Interim Chief Marketing Officers (CMO), we offer you the request, search, and proposal stages completely free of charge. Every consultant has a different rate, which we communicate to you, with no strings attached.
Interim Chief Marketing Officers (CMO) are in High Demand
Tips on How to Hire Interim Chief Marketing Officers (CMO)
We have seen the decisive role an Interim Chief Marketing Officer plays in an organization. Therefore, it is important for the short time a business has to employ one of these experts that they do so without incompetencies risks attached. Here are a few traits and skill set companies should look out for.
Chief Marketing Officers: An Interim Head of Marketing is not only a specialist at filling positions temporarily and making the most of it. They are marketing experts. Not playing a role but in charge of marketing operations as the head. There is a difference in capabilities between an individual who is in a team and another who heads it despite the similarities in their function. Both might be similar but also requires distinct prowess. A business should look to hire an expert who has previously worked as a Chief Marketing Officer preferably within the same industry that the market is familiar with. Hence, the Interim CMO expertise should not be limited to:

Data and Analytics
Customer Behaviors and Perception
Market Segmentation, Positioning, Targeting, and Monitoring
Product Development, Launch, Relaunch, and Integration
Brand Development and Auditing
Marketing Automation

Chameleon-like: Among the top skills that an Interim Head of Marketing, one of them is the ability to easily adapt. Organizations do not need a temporary employee that takes more than a couple of days to adjust to the environment. Why? Well, it is enough time to hire someone to occupy such a position full-time and permanently. Interim CMOs understand perfectly that companies do not have that luxury, which is to hit the ground running is one of their key traits, something businesses ensure they look out for.
Leadership skills: Since these experts are expected to act as the head of marketing operations, they need to possess good leadership skills. Most department heads grow into their position as leaders. The same goes for an interim consultant. Good leadership is not a typical innate attribute. People tend to grow into them. Hence, companies' should go for specialists who already have the experience of leading a team and require little time to grow into their position. This is another reason to go for former Chief Marketing Officers.
Result-driven: Vacant positions are temporarily filled due to their significance amidst a peculiar situation. Corporations looking to employ Interim CMO services need a consultant who understands this. Hence, the Interim Head of Marketing needs to be focused on meeting expectations and producing favorable results. Basically, this is a major reason for filling positions with an interim worker, which is why companies should seek after an individual with such an attribute, and a record that proves that much.
Advanced Marketing Insight: Advanced marketing insight is another key benefit a company ought to gain employing the services of a Chief Marketing Officer. These experts should not just occupy the position left behind. They also need to supplement what the business Head of Marketing has to offer. Since Interim CMOs look to either occupy a vacant position or augment a role, corporations should look out for specialists who have more to offer in terms of both customer and industry insight.
Conclusion
With the risk of filling an important position quickly and without deliberations potentially impacting productivity, companies would need to explore the option of seeking Interim CMO services. This is the best decision as opposed to employing someone permanently rather than simply promoting another staff. This decision offers a business more in terms of proficiency considering time constraints. Consultport offers Interim CMO services with the central objective of ensuring companies work with specialists who are fully aware of their responsibilities as Chief Marketing Officers and efficiently work towards accomplishing them in a timely manner.
Have a Look at our Blog Articles
Get Informed About Trends, Industry News and Learn from Experts' Tips and Tricks