What Do Amazon Strategy Consultants Do?
Are you considering doing online business on Amazon? And you are wondering how to go about it! Then you learn that you need the services of a more experienced person. Then you need an Ecommerce Strategy Consultant to help you lay concrete plans for your digital sales. The expert helps in the following ways:
An Amazon Strategy Consultant will help work on formulating marketing strategies aimed at smoothening sales procedures, packaging, insurance, and shipping or delivery of the goods.
By using industry expertise gathered from assisting numerous clients, the Amazon Strategy Consultant helps with financial advice relating to costs incurred in the process of selling on the platform.
He or she carries out situational analysis to determine the external and internal factors that may impact growth and sustainability of the business.
The expert also helps to develop workflows and guides on when to hire external talent to help with day-to-day tasks like customer service and administrative assistance tasks. This saves a lot of time and resources.
Practical Use Cases
Most In-Demand Services of Amazon Strategy Consultants
Ideal Buyer Personas
Identify ideal buyer personas using data from previous and current sales on Amazon
Amazon SEO
Identify competitor's Amazon rankings and successful practices concerning SEO within the marketplace
A/B Testing
Gain insight into the effects that different conversion optimization approaches may achieve to identify the correct path
Why Hire Amazon Strategy Consultants?
So you have realized that selling on Amazon has far reaching benefits and offers great opportunities for your business to attract more customers. Maybe you know where to start, but lack the skills of how to set up for long term success. Online business opportunities come with challenges ranging from stiff competition, to demeaning customer reviews. Expert advice can prepare you for these challenges that come with setting up your business. In fact, laying expert-advice marketing strategies can lift your business on Amazon off the ground, helping it gain momentum, and soar to great heights. Hire an Amazon Strategy Consultant and he or she can assist with your e-commerce marketing strategies by:
Ensuring an effective and efficient business setup: Hiring a consultant will help your business scale up easily and save you the cost of trying out processes and making hefty mistakes. Though e-commerce has been around for some time now, it is, quite frankly, not a wake-up-and-succeed game! You should hire an expert to manage your marketing campaigns from the launch through the growth stage until your business attains sustainable maturity.
Conducting financial planning: You'll need an expert to help with cash flows, budgeting, and financial control. An experienced Amazon Strategy Consultant walks you through the quantitative side of the business before you dive into the buying and selling game. The professional will know when to spend before you can expect any returns, helping you to determine the essential questions of 'how much?' and 'how often?' when it comes to selling.
Developing a marketing strategy: You may be having an obscure picture of your target market. It is possible to distinguish between your business and marketing goals. However, you may be lacking the expertise to dig deeper into the minor details that could derail growth and progress at the same time. An expert can help you set a marketing plan that will drive your business in the right direction and secure business continuity.
Managing policy issues: Like in any other business, e-commerce carries its own laws and policies. These may range from marketing policies on Amazon to how to pay taxes. The expert will advise you on the best practices that will save you from violating policies. He or she knows the best of avoiding trouble that could lead to business closure.
Therefore, an Amazon Strategy Consultant may be the support you need to give you deeper insight into laying concrete strategies to combat stiff competition, manage pricing strategies and feedback, to name a few.
Hiring Amazon Strategy Consultants through Consultport is Simple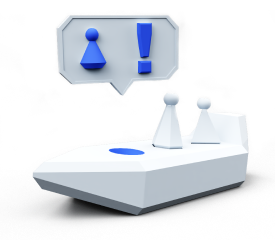 Speak with One
of Our Experts
A Consultport manager will work with you to understand your business and project needs.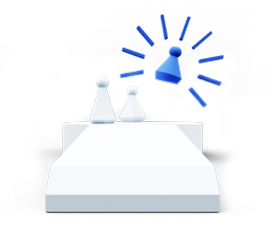 Choose Your
Favorite Candidate
We'll propose handpicked Amazon Strategy Consultants for your project. Our average time to match can be as fast as 48 hours.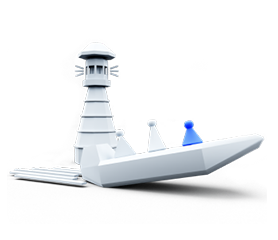 Start
Your Project
Work with your new Amazon Strategy Consultants. We take care of the admin work and are always there for you with personal support.
FAQs
1. What makes Consultport Amazon Strategy Consultants different?
Consultport takes pride in the detailed screening process that enables us to match you with candidates of the highest caliber. Our expert pool is chosen based on experience, personal interviews, and references. What does this mean for you? Handpicked consultants with thorough know-how for your needs.
2. Is hiring Amazon Strategy Consultants through Consultport in less than 48 hours possible?
In most cases, we can propose a potential candidate within a few working days. It depends on the complexity of the request and the time availability of the consultants. We are always committed to providing you with suitable candidates as fast as possible.
3. What does the "no-risk, pay only if satisfied" mean when I search for Consultport Amazon Strategy Consultants?
We are always fully committed to providing you with the highest service. Therefore, when you need Amazon Strategy Consultants, we offer you the request, search, and proposal stages completely free of charge. Every consultant has a different rate, which we communicate to you, with no strings attached.
Amazon Strategy Consultants are in High Demand
Tips on How to Hire Amazon Strategy Consultants
An Amazon Strategy Consultant can help you with your e-commerce business on the Amazon Marketplace, but you may need guidance on hiring the right talent! Below are the guiding stars for landing the most experienced consultant:
Amazon SEO strategy development: Whether intended or not, online product searches always land on Amazon. However, to say that e-commerce competition is stiff is an understatement. How do you position your business to gain visibility in search engines? The consultant should know the best practices in developing an Amazon Marketplace strategy that will position your business higher up. To do so, the consultant should have specialized expertise in Amazon SEO, which directly focuses on selling on Amazon.
Compliance: Tested on ability to follow rules and regulations, the consultant should exhibit excellent knowledge of the prevailing state laws, e-commerce laws, Amazon Marketplace laws, as well as consumer protection laws. The consultant should offer comprehensive advice on the prevailing laws and give guidance on how to comply with them.
Market Forecasts and Planning: The consultant should be a forward thinker. He or she should have demonstrable capabilities to plan for short-term as well as long-term marketing goals. He or she is a highly experienced person that can strategically have concrete plans to take the business through breakeven point, into sustained growth. Furthermore, he or she can opt for paid ads in the short run, and also plan for sustained organic traffic.
Study and act on product and customer reviews: Customers can make or break a business. The online marketplace poses a great challenge to selling and maintaining business growth. Happy customers will say it. But irate customers may even magnify their poor experience with your product and business as a whole. Poor reviews can negatively affect business, so the consultant should develop strategies to counter these negative reviews. He or she should be able to analyze the patterns, follow up, and be able to address the issue.
Knowledge of Amazon Sponsored Products: This is Amazon's in-house PPC program, which allows sellers to use paid ads on Amazon to boost sales. In case that your business gains more conversions using this program, your business gets a higher ranking on Amazon even once you have stopped paying for ads. Your e-commerce strategy consultant should be able to advise you on the viability of this program as far as your business is concerned.
Advice on 1P or 3P: These are terms signifying whether you are a first-party seller or a third-party seller. The experienced professional should be able to have a clear picture of the difference between the two. He or she should be able to guide you on the advantages of each option, for you to be able to make an informed judgment.
Unrivalled experience selling on Amazon: The Amazon Strategy Consultant should have demonstrable e-commerce experience. Before you hire, search for what other customers have to say about the consultant's services, or only hire from a trusted network of consultants.
Consultport holds a network of thousands of pre-vetted consultants that can help you with your business needs.
Have a Look at our Blog Articles
Get Informed About Trends, Industry News and Learn from Experts' Tips and Tricks