What Do Business Process Transformation Consultants Do?
The consultant helps organizations to oversee business operational processes, supports in implementing, and effects quantifiable changes. Focusing on a specific goal, the consultant examines and advises on the steps required to eliminate unnecessary processes through use of recommended automation.
Business Process Transformation consultants help to research, and identify business needs that will necessitate system upgrading. They define, examine, and implement the required steps to attain a specific goal. Furthermore, they advise on process changes that may include process automation, cost saving, and incorporation of new technologies. They also guide on integration of better processes geared towards a digital transformation that will cost effectively smoothen the workflow and attain maximum employee cooperation and stakeholders' support.
Practical Use Cases
Most In-Demand Services of Business Process Transformation Consultants
Zero Based Design
Think processes from scratch without being biased by existent structures
Transformation Goal Identification
Identify goals your business aims to achieve in the business process transformation.
Stakeholder Management
Manage all involved parties during your business transformation
Outsourcing Opportunity Identification
Discover functions and processes within your organization which do not belong to your core business and set free important resources if outsourced
Change Management
Manage progress of your business transformation and implement long-term improvements in your organization
Operational Efficiency
analyze you business and define measures to create efficient operative processes
Why Hire Business Process Transformation Consultants?
To effect radical change in business processes, hiring a specialist helps organizations in the following ways:
Zero Based Design: Starting with clear goals about future performance, organizations can meet customer expectations and technological revolution by redirecting resources. Further still, they need to lay strategies that align governance processes and fuel elimination of challenges brought by transformation of business structures. The consultant helps to transform operational productivity that will secure increased customer satisfaction and responsiveness.
Transformation Goal Identification: A business undertaking should be able to identify and reimagine the driving forces behind their goal achievement. The consultant helps to redefine current products and markets, guide organizations to transform expected future changes in product offering, market competitiveness, and strategically incorporate changes in customer preferences. He assesses the effect of pricing on new business models, and guides on how to drive business operations in the same direction.
Stakeholder Management: Managing stakeholders and bringing them on board to embrace change resulting from process transformation may be hard. Handled poorly, the same people that are supposed to benefit, may resist the change thus frustrating management efforts. You need a consultant with the right experience and skills to communicate, consult, and involve the right stakeholders at the right time. The expert helps stakeholders to understand the benefit of making changes to current processes. This will make them support the success of the proposed transformation.
Outsourcing Opportunity Identification: Owing to constrained resources, businesses may inevitably have to collaborate with other organizations to achieve better customer experience, employee satisfaction, and efficient use of resources. Companies need to identify processes that fall short of meeting a company's core business. The consultant advises on outsourcing resources that will bring fundamental change to business processes, structures, and choice of technology.
Change Management: Altering processes, systems, structures, and job roles is inevitable during business process transformation and implementation of long-term improvements. The Business Process Transformation expert helps to develop a solid implementation plan to measure progress, and minimize human related resistance to change and the risks associated with change. Having worked on many change management tasks with different organizations, the consultant knows the best of motivating employees to embrace the changed roles that will come along with change in processes.
Operational Efficiency: One of the important elements in attaining business growth and expansion is the measure of efficiency of profits compared to the operating expenses. The expert analyzes your business and defines measures to create efficient operative processes that lowers costs and maintains a high profit.
Hiring with Consultport simplifies the process of identifying and selecting a top-flight highly experienced Business Process Transformation consultant that will take your process transformation to the next level.
Hiring Business Process Transformation Consultants through Consultport is Simple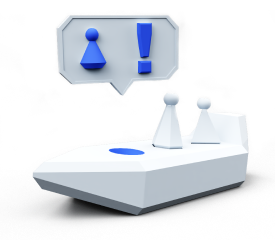 Speak with One
of Our Experts
A Consultport manager will work with you to understand your business and project needs.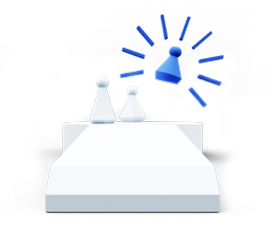 Choose Your
Favorite Candidate
We'll propose handpicked Business Process Transformation Consultants for your project. Our average time to match can be as fast as 48 hours.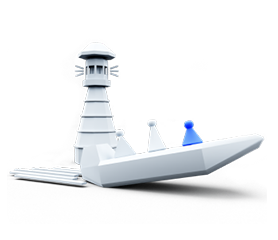 Start
Your Project
Work with your new Business Process Transformation Consultants. We take care of the admin work and are always there for you with personal support.
FAQs
1. What makes Consultport Business Process Transformation Consultants different?
Consultport takes pride in the detailed screening process that enables us to match you with candidates of the highest caliber. Our expert pool is chosen based on experience, personal interviews, and references. What does this mean for you? Handpicked consultants with thorough know-how for your needs.
2. Is hiring Business Process Transformation Consultants through Consultport in less than 48 hours possible?
In most cases, we can propose a potential candidate within a few working days. It depends on the complexity of the request and the time availability of the consultants. We are always committed to providing you with suitable candidates as fast as possible.
3. What does the "no-risk, pay only if satisfied" mean when I search for Consultport Business Process Transformation Consultants?
We are always fully committed to providing you with the highest service. Therefore, when you need Business Process Transformation Consultants, we offer you the request, search, and proposal stages completely free of charge. Every consultant has a different rate, which we communicate to you, with no strings attached.
Business Process Transformation Consultants are in High Demand
Have a Look at our Blog Articles
Get Informed About Trends, Industry News and Learn from Experts' Tips and Tricks