What Do Digital Finance Consultants Do?
Digitization allows corporations to exploit globalization. A few years back this would have been a challenge for small businesses. However, due to companies' digital transformation, they may achieve a higher cost efficiency. It also offers a wide range of opportunities such as how businesses tend to operate and deliver value offerings to their customers through the use of technology. These opportunities also include access and provision to financial services.
Businesses could employ the services of a Digital Finance consultants to take up several roles dependent on their position. These experts enable digital transformation for financial firms at the same time oversee access and delivery of finance through digital transformation. This allows a business to utilize and take advantage of financial inclusion either as a client or a customer.
Practical Use Cases
Most In-Demand Services of Digital Finance Consultants
Reporting and Analytics Strategy
Find a digital way to rationalize your management reporting and financial analyzes
Finance Data Strategy
Create a logic to integrate internal and external data into your reporting and forecasts to improve predictive power
Finance Digitization
Identify finance digitization opportunities based on best practices and feasibility.
Why Hire Digital Finance Consultants?
Finance is typically a crucial aspect of a business. This is why the responsibilities that Digital Finance consultants see is a huge part of a business in the face of digital transformation. Here is why:
Identify New Business Opportunity
Companies, financial firms inclusive, thrive on innovative ideas that meet up with customers' changing expectations. Through Digital Finance consulting, financial firms can seek avenues to be innovative such as providing solutions to developing markets. This solution could be designing customer-centric digital finance products. All this is targeted at helping firms widen their target base and meet up with financial goals. Therefore with a Digital Finance consultant, businesses get to leverage new on technology to edge out competition thus ensuring economical sustainability.
Digital Finance Services Feasibility Study
To assure the completion and success of an innovative idea, a Digital Finance advisor is responsible for carrying out a feasibility study as regards the digital finance products. This will help the business to set financial goals through the recognition of expected cash flow ascertained from the study. Most importantly it allows experts to sell their ideas to stakeholders in acquiring new markets.
Digital Finance Strategy Implementation
Through Digital Finance consulting, a business can achieve their financial goals amidst uncertainty. A Digital Finance consultant designs and implements a strategy that secures the long term prospect and future of a firm such as implementing innovative ideas. However, this serves as a blueprint for the company with or without the expert. This is because it includes ideas that are fully incorporated into business talent systems. Know that these strategies are typically targeted at enhancing the financial services and prediction power of a firm by catering for the business in different financial-related situations.
Technical Assistance
This is the most important reason why businesses need the services of a Digital Finance advisor. These experts help financial firms by providing technical advice to institutions like banks in proffering their services ranging from agent selection and product development.
Conclusion
Due to the disruptive nature of technology, it is slowly changing the landscape in which financial providers and clients operate. Therefore a business has to adapt and transform as a way to respond to this disruption while investing in the opportunities that come with it such as providing for marginalized societies. With Consultport, these firms can liaise with Digital Finance consultants who fully understand the expectations of digitization and how to utilize it financially.
Hiring Digital Finance Consultants through Consultport is Simple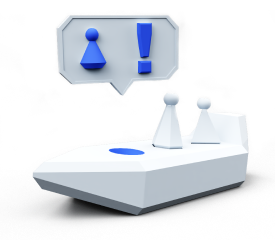 Speak with One
of Our Experts
A Consultport manager will work with you to understand your business and project needs.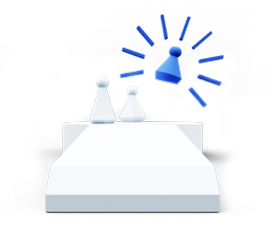 Choose Your
Favorite Candidate
We'll propose handpicked Digital Finance Consultants for your project. Our average time to match can be as fast as 48 hours.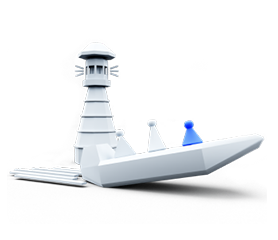 Start
Your Project
Work with your new Digital Finance Consultants. We take care of the admin work and are always there for you with personal support.
FAQs
1. What makes Consultport Digital Finance Consultants different?
Consultport takes pride in the detailed screening process that enables us to match you with candidates of the highest caliber. Our expert pool is chosen based on experience, personal interviews, and references. What does this mean for you? Handpicked consultants with thorough know-how for your needs.
2. Is hiring Digital Finance Consultants through Consultport in less than 48 hours possible?
In most cases, we can propose a potential candidate within a few working days. It depends on the complexity of the request and the time availability of the consultants. We are always committed to providing you with suitable candidates as fast as possible.
3. What does the "no-risk, pay only if satisfied" mean when I search for Consultport Digital Finance Consultants?
We are always fully committed to providing you with the highest service. Therefore, when you need Digital Finance Consultants, we offer you the request, search, and proposal stages completely free of charge. Every consultant has a different rate, which we communicate to you, with no strings attached.
Digital Finance Consultants are in High Demand
Have a Look at our Blog Articles
Get Informed About Trends, Industry News and Learn from Experts' Tips and Tricks