What Do Workflow Automation Consultants Do?
Workflow Automation consultants are expert designers and executors of automated work operations. Financially-growing companies do all they can to cut down manual and redundant steps in their work processes so that their workforce can focus on work itself. Workflow specialists are always there to help. They develop and revamp methods to ensure that workflows in an automated system streamlined for each employer, employee, and team.
Consultants strategize the flow of data, documents as well as human tasks through a predetermined and repeatable route and condition. Workflow strategists recognize gaps in business processes and fill them in by automating roles and tasks, thereby giving businesses that smooth running that ensures accountability, accuracy, speed, and productivity.
Practical Use Cases
Most In-Demand Services of Workflow Automation Consultants
Value-Stream Mapping
Build the groundwork for future process automation by analyzing the business' current workflow.
Zero-Based Design
Using zero-based strategies to reconfigure automated workflow operations from the ground up.
Workflow Optimization
Design and streamline workflow automation routines and business processes for optimal productivity.
Operational Efficiency
Ensure efficient workflows by identifying processes with potential to be automated and reallocating human capital.
Digital Transformation Roadmapping
Fully integrate and understand the journey towards innovative automation approaches.
Error-Free Operations
Reduce or eliminate error margins caused by human intervention and increase outcome success rates.
Why Hire Workflow Automation Consultants?
How do you get rid of the repetitive and redundant steps in your business process? How do you avoid manual errors? How can you make employees more accountable and satisfied in their jobs, saving their time and your company's? Workflow Automation consultants have the answers to these questions. Here is how automation experts improve your business:
Value-Flow Analysis
Workflow Automation specialists begin their work by analyzing the status quo of your business operation. They pay onsite or digital visits to employees and managers, getting to know the current processes of business and the holes therein to be filled. Workflow Automation consultants are eagle-eyed in identifying and conceptualizing repetitive processes that consume human and other resources, are prone to errors, and waste time. With the value of the workstream established, consultants go on to automate operations into seamless, cost-effective processes.
Operational Effectiveness and Workflow Optimization
With the results of their value mapping, Workflow Automation consultants point out steps in business operation that are redundant and repetitive. These processes lay an avoidable financial and manpower burden on businesses. Experts thus automate them, creating roles and rules, ensuring every team and worker understands and focuses on their functions to reduce process-centered operations, optimizing accountability, accuracy, and productivity.
Time and Resource Conservation
Workflow Automation strategists help companies save time, human resources, and economic resources by cutting down on manual work and by ensuring accountability. Workflow automation consultants introduce digital systems and operations and ensure documents are generated automatically, messages are self-executing and human tasks like supervising are streamlined into work rather than existing outside work. Automation specialists build into each worker an awareness and an accountable routine that make sure time and other resources rather than waste are channeled into further business optimization.
Digital Conversion Development Planning
Workflow Automation specialists are also experts at roadmapping the necessary digital transformation companies need to automate their operations. Workflow consultants blueprint innovative trajectories based on business needs, integrating these toward solid and optimized cleansing of the business process.
Workflow Reconfiguration
This is a difficult area that Workflow Automation strategists are always ready to help with. Using innovative zero-based designs, workflow consultants restructure automated operations in line with technology and business needs. Specialists initialize and execute fresh designs that help businesses benefit even more from an automated work process.
Error-Free Operations
Workflow Automation consultants help businesses eliminate errors generated as a result of manual operations. Human intervention is a serious source of avoidable errors, which workflow experts cut down, enabling businesses to increase their productivity outcomes and accuracy rates.
Communication and Accountability
Workflow Automation specialists streamline communication within the company by extracting the baggage and leaving the message. Employers and employees are automatically guided, and information is automatically generated. This also means every worker complies with their roles, as they are aware of their responsibilities, taking account of them. Businesses benefit from this by saving up manpower and time resources that accompany supervisory and messenger positions, optimizing operations for continuous productivity and growth.
Contact Consultport today. With our network of consulting experts we can help you find a Workflow Automation Consultant who will assist your company in avoiding repetitive tasks that cost you valuable resources, thus saving cost.
Hiring Workflow Automation Consultants through Consultport is Simple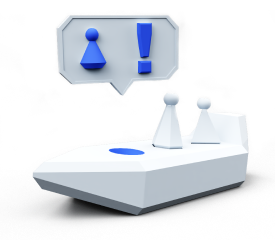 Speak with One
of Our Experts
A Consultport manager will work with you to understand your business and project needs.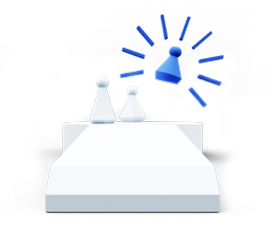 Choose Your
Favorite Candidate
We'll propose handpicked Workflow Automation Consultants for your project. Our average time to match can be as fast as 48 hours.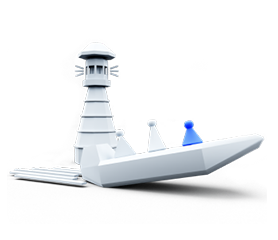 Start
Your Project
Work with your new Workflow Automation Consultants. We take care of the admin work and are always there for you with personal support.
FAQs
1. What makes Consultport Workflow Automation Consultants different?
Consultport takes pride in the detailed screening process that enables us to match you with candidates of the highest caliber. Our expert pool is chosen based on experience, personal interviews, and references. What does this mean for you? Handpicked consultants with thorough know-how for your needs.
2. Is hiring Workflow Automation Consultants through Consultport in less than 48 hours possible?
In most cases, we can propose a potential candidate within a few working days. It depends on the complexity of the request and the time availability of the consultants. We are always committed to providing you with suitable candidates as fast as possible.
3. What does the "no-risk, pay only if satisfied" mean when I search for Consultport Workflow Automation Consultants?
We are always fully committed to providing you with the highest service. Therefore, when you need Workflow Automation Consultants, we offer you the request, search, and proposal stages completely free of charge. Every consultant has a different rate, which we communicate to you, with no strings attached.
Workflow Automation Consultants are in High Demand
Tips on How to Hire Workflow Automation Consultants
Getting a specialist to handle your company's workflow is always preferable to following an idealized process that's not streamlined. However, there are certain qualities an expert Workflow Automation consultant always has. Make sure not to overlook these:
Real-Time Analytics: Expert Workflow Automation consultants are those who can comprehensively roadmap the processes of business prior to automation. They can visually analyze workflow, identify leaks, and draw up solution designs. Meeting up with business teams is a pointer to an automation specialist who is ready with some analytic skill, as opposed to those offering to automate an idealized workflow process.
Flexibility: Flexibility defines a true workflow automation expert. Good workflow automation consultants never push one set of methods down the company's throat. Confidence is a quality every good consultant should have, however expert Workflow Automation consultants will always proffer different strategies following outcomes. Flexibility is the readiness to adapt solutions suitable for the situation. This type of caution saves businesses time and finance.
Track Record: This shows you the expert's history of success. Workflow Automation consultants with a number of satisfied clients are sure to add value to your business. They are experienced with different work processes and have a set of solution strategies up their sleeves. The important thing here is centered on a job formerly well-done, necessarily not work formerly done in the same industry or line of business.
Teamwork and Coordination: This is a big one. Real Workflow Automation experts are skilled in working with the different teams of your business from value-stream mapping to workflow design on to execution. Employees sometimes may not recognize the importance of automation to the business and may unknowingly sabotage automation execution by shortcuts and irregular processes. Expert automation specialists help teams understand the significance and course of the automation process, motivating them to follow it, as well as ensuring each team maintains the importance and personal 'ownership' that's so effective in team coordination.
Communication: This doesn't only center on how the expert defines their motivation and goals. Good workflow automation specialists are versed in comprehensively articulating their analysis and strategies too. They are experts in tracking clients' KPIs and ROI. Moreover, the importance of teamwork is further emphasized. True automation experts buy over your teams and sell them in on automated operations, thereby assuring the process' stability and sustainability.
Price Value: Consultants offering the lowest rates might not do all the work. Exorbitant rates are also in no way synonymous with quality. True workflow automation experts are those that match cost to your business needs. They articulate potential costs, giving flexible room for unprecedented developments. Nonetheless, the old rule still goes: value meets value.
Continuous Optimization: True experts never end their job after design and execution. They help companies see how they can sustainably optimize their growth with gains from automated operations. They elaborate on the values of accountability, communication, accuracy, job satisfaction, and how businesses can channel these, as obtained through automation, into other business areas to enhance the productivity and financial growth of the company.
Conclusion
Workflow automation is almost as important to a business as the work itself. This is because in most instances without automation, the amount of time and other resources put into the work process is almost equal to that put into work. Such processes, which do not exempt errors, are a great liability to companies in terms of financial cost, time, and inaccuracy. Automation is one the way out, and getting the right consultant to do the job can quickly reverse your business' wastages. Consultport has a pool of expert automation specialists who work closely with your company to polish your work process, ensuring you reap benefits that can help you further optimize and grow your business generally.
Have a Look at our Blog Articles
Get Informed About Trends, Industry News and Learn from Experts' Tips and Tricks