What Do Company Building Consultants Do?
Company builders or venture builders efficiently arrange for resources and capital to start up new ventures. They plan for future long-term growth, make proper use of existing in-house ideas and inspiration, and develop them into meaningful business ventures.
The expert can also help provide the required funding to support future growth by using their wide range of resources and staff. Their major focus is creating new companies and seeing them through the growth process.
A company may have a picture of a business idea, but lack a clear road map of how to arrange for the resources to finance the start-up. The consultant helps with financing and paving a way towards sustainability and growth.
Practical Use Cases
Most In-Demand Services of Company Building Consultants
Conception
Form an idea into a thoroughly thought through business plan
MVP Prototyping
Develop small scale prototypes, test your company's capabilities in new markets and prepare a potential scale up
Target Market Identification
Identify the perfect market to start your new venture in
Business Model Validation
Launch your venture and gain further insights for your new venture in direct contact with your customers
Talent Acquisition Management
Surround yourself with digital talent to pursue your innovative endeavour
Scaling
Rapidly scale up the venture
Why Hire Company Building Consultants?
Economic uncertainty introduces greater risk to company building. Government policies combined with difficult approval processes and regulations may be a great challenge to business startup and growth. Venture builders come in to help businesses ease though bureaucratic processes. You may need a trusted Company Building Consultant to carry you through the following:
Financial Planning: Companies need to pre-determine long and short term financial requirements. Financial planning calls for an expert to determine the financing, investing, and operational financial requirements. Company Building consultants help with forecasting incomes, expenses, cashflows, and capital requirements. They use business experience to determine and develop sustainable business models.
Generation and Identification of New Business Ideas: The expert uses superior market knowledge to design business models and commit resources to build up the new business idea. The expert uses findings from extensive human centered research to identify business concepts that will result into successful businesses. She critically analyzes available opportunities and builds on them to develop viable business ventures.
Team Building: You need to hire an expert to arrange goals, build positive working relationships, and find solutions that support teamwork. The consultant identifies suitable human resources to run the venture, provides the resources and capital required to build the new venture to fruition. Through hard work, consistency, and proper testing, the expert builds strong teams that will contribute positively towards nurturing the big business idea to maturity.
Capital Generation: Company builders help provide the required resources and finances to carry startups through economic downturns. They have solid experience to raise the required funds to finance business ideas. They continuously do fundraising and have the background capacity to team-up with investors to provide capital when need arises. Further yet, they normally have funds set aside to fund their ventures.
MVP Prototyping: Using expert knowledge, the Venture Builder develops small scale prototypes, tests your company's capabilities in new markets and prepares a potential scale up. The consultant helps to build a MVP that is aimed at developing a quick product turnaround. He uses your idea to launch the product on a minimal budget. He gathers feedback from users and this knowledge helps him to launch a product faster. The consultant uses minimum viable products (MVPs) to reach the suitable audience, and saves time by organizing ideas. He determines customers' needs vis-à-vis the business offering and thus gains insights on the best product offering that matches the market demands.
Target Market Identification: 'Give the customer what they want' is an old adage, but it makes sense. In order to attain long term ROI, companies need to understand their target market, and a Company Building Consultant can identify the perfect market to start your new venture. The consultant conducts market research to determine whether the product offering is needed on market, which saves time and money.
Business Model Validation: In order to gain deeper insight into the validity of an activity, you need to set goals, identify the right channels and choose the appropriate tools to use. An experienced consultant carries out interviews and customer surveys in order to get reliable evidence about business model validity thus establishing whether inputs produced desired outputs.
Talent Acquisition Management: Landing on great talent may not be very easy and it takes time. You need a professional with relevant experience to oversee the recruitment process. The Company Building Consultant knows the best of candidate sourcing that helps to bring on board the best human resources.
Hiring Company Building Consultants through Consultport is Simple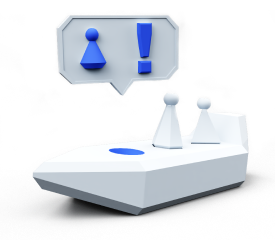 Speak with One
of Our Experts
A Consultport manager will work with you to understand your business and project needs.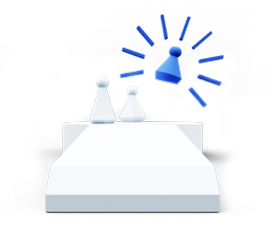 Choose Your
Favorite Candidate
We'll propose handpicked Company Building Consultants for your project. Our average time to match can be as fast as 48 hours.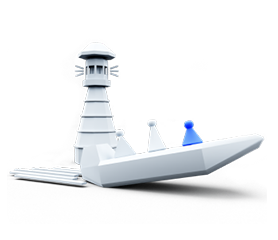 Start
Your Project
Work with your new Company Building Consultants. We take care of the admin work and are always there for you with personal support.
FAQs
1. What makes Consultport Company Building Consultants different?
Consultport takes pride in the detailed screening process that enables us to match you with candidates of the highest caliber. Our expert pool is chosen based on experience, personal interviews, and references. What does this mean for you? Handpicked consultants with thorough know-how for your needs.
2. Is hiring Company Building Consultants through Consultport in less than 48 hours possible?
In most cases, we can propose a potential candidate within a few working days. It depends on the complexity of the request and the time availability of the consultants. We are always committed to providing you with suitable candidates as fast as possible.
3. What does the "no-risk, pay only if satisfied" mean when I search for Consultport Company Building Consultants?
We are always fully committed to providing you with the highest service. Therefore, when you need Company Building Consultants, we offer you the request, search, and proposal stages completely free of charge. Every consultant has a different rate, which we communicate to you, with no strings attached.
Company Building Consultants are in High Demand
Tips on How to Hire Company Building Consultants
The way businesses and companies were started a decade ago greatly differs from the way new products and businesses are created, developed and grown. Innovation and technological advancement is reshaping new business models. You need a consultant to launch and scale a successful business venture. Here are the yardsticks to use to hire the best Company Building Consultant:
Business Idea Generation Skills: Seek to get in touch with an expert that can develop your ideas and turn them into profitable ventures. The consultant should exhibit idea generation capabilities and should have a trail of business ventures started by her. She should demonstrate that she has a history of developing ideas that resulted into marketable products.
Strong Partnership Building Skills: She should be able to develop robust partnerships with start-ups to validate and develop their business models. She should also be able to build long-standing reliable bonds with other organizations and vendors and seek to incorporate feedback.
Value Proposition Development Expertise: Before a customer chooses to hire your services, they need to understand the value that your services are adding to solve their problem. With the internet, this is not hard as information is available at every turn. In a world of stiff competition from gurus and amateurs, there should be a sure fire way of showing your ideal customers how your services can outperform the rest of other service providers. You therefore need an expert that can position the value of your company's products and services in a clear and understandable way in order to attain great customer engagement. The expert should exhibit strong value proposition development skills to gather customer feedback and to develop a business idea that suits the market strategy.
Strong Economic Analyst: You need an expert that can use economic data to work out economic forecasts and models. To secure a firmer ground before deciding on a business venture, the company builder should have demonstrable capabilities to analyze economic conditions. He should be able to interpret industry and market trends and guide the development of business models and steer the decision-making process.
Business Management Skills: You need to hire an experienced Company Building expert that has skills in planning, analyzing, and organizing business operations. Using her experience, she should give you a glimpse of the bigger picture of the business idea. She should have strategic alignment capabilities, set priorities, develop accountability and change management capabilities. She should have experience in business development, project management and financial planning. Additionally, she should be a great marketer and should aim at sustainable business growth.
Solid Venture Building Experience: She should have solid experience in efficiently arranging the availability of resources and capital to start up new ventures. The professional should have verifiable knowledge to plan for future long-term growth, and verifiable capabilities to ensure proper use of existing in-house ideas and inspiration that she can develop into meaningful business ventures. The expert should help to provide the required funding to support future growth by using her wide range of resources and staff.
Raising Capital: The Company Building Consultant should have experience in helping a startup to get off its ground. This includes solid experience in resource acquisition and marketing. She is an experienced entrepreneur with a track record of building successful businesses.
Shared Services: When a company needs the services of an expert but lacks the required resources to employ an experienced professional to carry out the inevitable tasks, there is a need to outsource the service provider. The Company Building Consultant helps startups provide specialized operational services such as human resources management, accounting, legal, and others. This helps the company to concentrate on corporate governance. A suitable consultant should have the right resources to handle operational tasks.
Hiring from Consultport's pool of carefully handpicked experts is easier, faster, and time saving.
Have a Look at our Blog Articles
Get Informed About Trends, Industry News and Learn from Experts' Tips and Tricks