What Do Interim Chief Sales Officers (CSO) Do?
Interim Chief Sales Officers (CSO) fill a mission-critical role in organizations that rely heavily on a sales function. They bridge the gap that is left when an in-house CSO exits the company, holding the fort until a replacement is found by providing sales leadership continuity. They play a crucial part in ensuring the company can continue acquiring new customers, servicing existing ones, and meeting revenue targets.
Within their position as an interim sales manager, they take ownership of the current sales strategy, including pipeline building, close rate optimization, talent management, and forecasting. Besides continuity, interim CSOs also provide a fresh perspective on current sales initiatives. As such, interim CSOs can also initiate and spearhead new sales initiatives.
Practical Use Cases
Most In-Demand Services of Interim Chief Sales Officers (CSO)
Increasing Sales ROI
Get the most out of your sales operations by pushing your team's efficiency even in times of transition
Sales Skills Development
Sharpen your sales representatives' skill sets
Predictive Analytics
Predict potential turnover generated by a customer and adapt your sales approaches respectively
Competitor Analysis
Gain thorough insights into your competitors' organizations and how they try to secure their competitive advantage
ROI Reporting
Set up a structure to regularly check and track your sales team's performance
Sales Process Optimization
Streamline your sales organization and increase the sales efficiency
Why Hire Interim Chief Sales Officers (CSO)?
Hiring interim Chief Sales Officers shields a company from the operational and strategic risks associated with a gap in sales leadership. Such risks include a sales slowdown, demoralization of sales teams, and lack of strategic sales direction.
As highly experienced and qualified sales leaders, they step into the CSO role to provide leadership in contract finalization and sales analysis while taking ownership of sales forecasts, projections and reporting.
Companies that hire interim Chief Sales Officers can maintain their current sales momentum, which is crucial in keeping the competition at bay. To achieve this, the interim CSO collects and collates competitive sales data to formulate a formidable sales plan that the company can employ even after hiring a full-time CSO.
Moreover, interim chief sales officers offer crucial insights and support in the following areas:
Sales Team Leadership
Bringing in a competent and qualified interim CSO provides sales teams with leadership continuity, a fundamental prerequisite for continued sales success. As a stand-in sales manager, the interim CSO provides insights and direction to sales personnel, acting as a sales coach and ensuring they are motivated, inspired, and equipped to succeed. By hiring an experienced Interim CSO, companies can ensure their sales teams have strong leadership in place with the right background, qualifications, skills, and experience to propel the team to greater sales heights.
Sales Strategy Continuity
Interim chief sales officers have a wealth of experience designing, developing, launching, and measuring sales strategies. Companies seeking a successful sales strategy can benefit from the ideas, insights, and data-driven analyses that interim CSOs bring. On the other hand, companies that already have a successful sales strategy will benefit from the Interim Head of Sales' experience in managing, fine-tuning, and accelerating existing initiatives.
Forecasting and Reporting
Accurate sales forecasting can accelerate a business's growth beyond its competitors. Interim CSOs provide exceptional sales forecasting services that empower companies to predict achievable sales revenues, allocate resources efficiently, and plan strategically for future growth. With the right interim sales manager on hand, companies also benefit from detailed and accurate sales reporting, a crucial aspect when evaluating the business's overall performance. Combining forecasting and reporting, interim CSOs can play a pivotal role in the short-term and long-term success of a business.
Relationships and Partnerships
Interim CSOs step in at a crucial time when critical relationships and partnerships may be hanging in the balance. They bring strong sales negotiating skills to help a company finalize new contracts favorably while securing existing contracts through timely and rigorously reviewed contract renewals. Companies that hire interim CSOs see a significant improvement in strategic partnerships and relationships, catalyzed by the expert's extensive background experience in handling matters like transaction agreements, licensing, and subscription agreements.
Hiring Interim Chief Sales Officers (CSO) through Consultport is Simple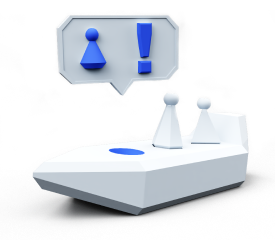 Speak with One
of Our Experts
A Consultport manager will work with you to understand your business and project needs.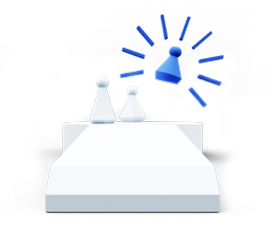 Choose Your
Favorite Candidate
We'll propose handpicked Interim Chief Sales Officers (CSO) for your project. Our average time to match can be as fast as 48 hours.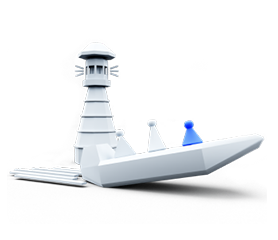 Start
Your Project
Work with your new Interim Chief Sales Officers (CSO). We take care of the admin work and are always there for you with personal support.
FAQs
1. What makes Consultport Interim Chief Sales Officers (CSO) different?
Consultport takes pride in the detailed screening process that enables us to match you with candidates of the highest caliber. Our expert pool is chosen based on experience, personal interviews, and references. What does this mean for you? Handpicked consultants with thorough know-how for your needs.
2. Is hiring Interim Chief Sales Officers (CSO) through Consultport in less than 48 hours possible?
In most cases, we can propose a potential candidate within a few working days. It depends on the complexity of the request and the time availability of the consultants. We are always committed to providing you with suitable candidates as fast as possible.
3. What does the "no-risk, pay only if satisfied" mean when I search for Consultport Interim Chief Sales Officers (CSO)?
We are always fully committed to providing you with the highest service. Therefore, when you need Interim Chief Sales Officers (CSO), we offer you the request, search, and proposal stages completely free of charge. Every consultant has a different rate, which we communicate to you, with no strings attached.
Interim Chief Sales Officers (CSO) are in High Demand
Have a Look at our Blog Articles
Get Informed About Trends, Industry News and Learn from Experts' Tips and Tricks