What Do Interim Finance Managers Do?
Finance Managers are crucial to business success, so a competent candidate should always hold the position. Therefore, Interim Finance Managers are a good choice for many companies where there is currently a vacancy which is important and there is no internal resource available or an about to hired Finance manager cannot yet start.
The primary responsibility of Interim Finance Managers is to get into the core topics and become operational very quickly to ensure that money is spent efficiently and without waste. Their main tasks include analyzing and monitoring data, so they can advise the executive management team on better business decisions. Moreover, Interim uses the collected data to help establish and reach the company's financial goals. Lastly, their success depends heavily on their ability to cut costs in order to maximize profits.
Practical Use Cases
Most In-Demand Services of Interim Finance Managers
Data Analysis
Analyze and monitor the financial data of the business in order to understand its financial situation.
Cost Reduction
Develop strategies to reduce costs and figure out ways to bring in more money in order to maximize final profit.
Advisory Role
Advise the executive board on important business decisions.
Why Hire Interim Finance Managers?
A company may hire an Interim Finance Manager for a variety of reasons. The company's financial structure could undergo a major change that requires external knowledge and guidance. Alternatively, the business might be integrating an acquired company or implementing a new business system. Any of these situations could lend themselves to an Interim who could provide the experience and expertise needed on a temporary basis.
The following are three ways an Interim Finance Manager can benefit a company:
Instant Efficiency
As Interim Finance Managers change companies often, they will be able to adapt and get up to speed faster than a permanent hire. In other words, they are able to obtain a quick overview of the company's financial condition and provide results immediately.
Strategic Events
An Interim Finance Manager can assist with extraordinary business events such as acquisitions, divestitures, and reconstructions. They provide the necessary knowledge and experience that internal employees could lack, along with a fresh perspective.
Cost-effectiveness
Interim Finance Managers don't need long training periods, so they deliver value from day one. Thus, in many circumstances, this can be much more economical than hiring a permanent employee. Additionally, an Interim Finance Manager has lower risk and increased flexibility compared to a permanent hire.
Hiring Interim Finance Managers through Consultport is Simple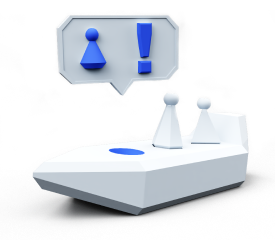 Speak with One
of Our Experts
A Consultport manager will work with you to understand your business and project needs.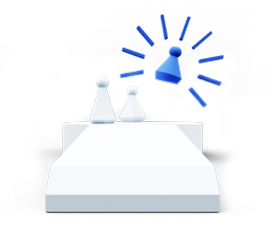 Choose Your
Favorite Candidate
We'll propose handpicked Interim Finance Managers for your project. Our average time to match can be as fast as 48 hours.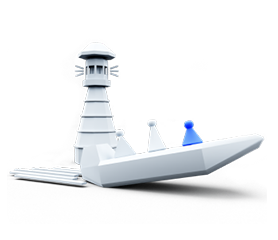 Start
Your Project
Work with your new Interim Finance Managers. We take care of the admin work and are always there for you with personal support.
FAQs
1. What makes Consultport Interim Finance Managers different?
Consultport takes pride in the detailed screening process that enables us to match you with candidates of the highest caliber. Our expert pool is chosen based on experience, personal interviews, and references. What does this mean for you? Handpicked consultants with thorough know-how for your needs.
2. Is hiring Interim Finance Managers through Consultport in less than 48 hours possible?
In most cases, we can propose a potential candidate within a few working days. It depends on the complexity of the request and the time availability of the consultants. We are always committed to providing you with suitable candidates as fast as possible.
3. What does the "no-risk, pay only if satisfied" mean when I search for Consultport Interim Finance Managers?
We are always fully committed to providing you with the highest service. Therefore, when you need Interim Finance Managers, we offer you the request, search, and proposal stages completely free of charge. Every consultant has a different rate, which we communicate to you, with no strings attached.
Interim Finance Managers are in High Demand
Tips on How to Hire Interim Finance Managers
Having an Interim Finance Manager on your team could be very beneficial for your company in a variety of situations. However, to reap the full benefits of an Interim's services, the right candidate must be found. Working with a platform like Consultport, you can find the perfect Interim quickly and easily. Nevertheless, it is beneficial to know some traits that are necessary for a successful Finance Manager:
Adaptability
A key skill for Interims is being able to adapt easily to new teams. They will only spend a limited amount of time at a company, so it is essential that they are able to integrate quickly and work efficiently from day one. For an Interim Finance Manager, this applies not only to their workplace, but also to technological developments and the industry as a whole. Finance Interim Managers must be capable of keeping up with these developments and adapting to them.
Tech-knowledge
Finance is a sector that increasingly relies on technology. It is imperative that Interim Finance Managers have a deep understanding of how new technology can be used to optimize processes in order to help companies. To keep up with competitors and ensure the business's continuity, staying current is essential.
Excellent Communication Skills
An Interim Manager must possess strong communication skills. In order to quickly adapt to a new team and to understand new business processes, Interim Managers must be able to communicate effectively. The importance of this trait is even greater for Interim Finance Managers. They must continually communicate across departments and with executives to assist them in making sound business decisions that will support the firm's financial goals. They must be able to break down data and numbers for non-finance people, explain them clearly, and create recommendations based on their findings.
Have a Look at our Blog Articles
Get Informed About Trends, Industry News and Learn from Experts' Tips and Tricks