What Do Divestitures Consultants Do?
A company may choose to divest by selling or liquidating a business segment or a major division in order to mend their financial image. It may also divest to rid itself of a losing department and allocate the proceeds to more profitable business lines. This calls for involvement of an expert to work out the modalities of obtaining the best value from the deal. Divestiture strategies involve huge sums of money, which, if handled poorly, may lead to fatal results. This justifies the hiring of a specialist.
The divestiture specialist comes with expert knowledge to give sound advice concerning value maximization from a divestiture. With their analysis and evaluation tools, they help a business to acquire a higher price from the divestiture. They help walk companies through the entire sell lifecycle from needs assessment, cultivation of risks and preparation to "execution of the transaction".
Practical Use Cases
Most In-Demand Services of Divestitures Consultants
Exit Strategy
Gain an overview of your options when deciding to divest a part of your business.
IPO Preparation
Get your company or parts of it ready for entering the public capital market by ensuring proper financial reporting, a solid governance structure and a convincing equity story.
Equity Story and Exit Value
Find the right way to communicate your company's USPs to increase attractiveness and valuation of your business.
Business Valuation
Get an independent, professional estimate of your company's / your target company's value through thorough analytic measures.
Corporate Finance Strategy Formulation
Determine and establish the goals, mission and objectives of your corporate finance activities.
M&A Strategy
Determine and establish the goals, mission and objectives of your M&A activities.
Why Hire Divestitures Consultants?
Owing to challenges that range from unprofitable business lines, failure to grasp enough experience to run a segment, sometimes failing to integrate new activities into normal business, or purely for profit motives, companies may decide to divest. The decision to divest, if done out of impulse, may produce undesired results. A company needs expert reliable information regarding the business sales process. After identifying the need to hire a consultant, you need to have a specialist that will help you with the following:
Management of Strategy and Portfolio: the consultant reviews transaction processes, analyzes company assets, and gives an objective opinion that reduces risks. He analyzes clients' portfolios, determining the intrinsic value.
Commercial due diligence: divestiture consultants also perform a thorough analysis, reports on the company overall atmosphere, and give an objective overview of the company internal and external landscape. The specialist therefore assesses, examines, and reports on company marketability, profitability, and competitiveness. By doing so, they give the investor an insight into the likely risks and growth potential.
Financial due diligence: the expert undertakes the responsibility of analyzing the underlying financial statements to determine their accuracy in as far as profitability is concerned. Analysis of financial historical data helps in objectively influencing the forecasting process. He also helps to report on financial position elements that are relevant to influence the sell/buy decision. He studies the financial statements to find out whether the picture given does not affect the sell/buy decision.
Human Resource Due Diligence: human beings are prone to resist change. The acquiring company needs to prepare for the human factor in the transition. The Divestiture specialist designs an execution plan of handling changes in human resource roles. He helps to design layoffs and retention of employees. He helps to plan for compensating the laid off employees, he also advises on the relevant key positions that need to be retained, or recruited to fill positions.
Regulatory due diligence: the consultant advises on the regulatory elements that may negatively affect the price. He is up-to-date with the current laws and regulations that may affect the economic climate that may fail the company to reach the expected goals. He assesses and reports on regulatory elements that could derail compliance and diminish the sale price.
Consultport simplifies the process of hiring a good team player with top-tier consulting expertise. Our carefully curated pool consists of Divestiture consultants among others. You can hire within as low as less than 48 hours.
Hiring Divestitures Consultants through Consultport is Simple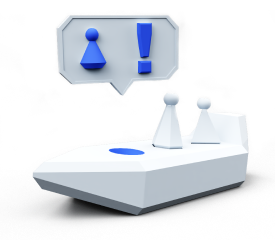 Speak with One
of Our Experts
A Consultport manager will work with you to understand your business and project needs.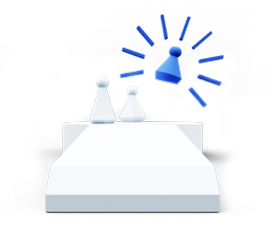 Choose Your
Favorite Candidate
We'll propose handpicked Divestitures Consultants for your project. Our average time to match can be as fast as 48 hours.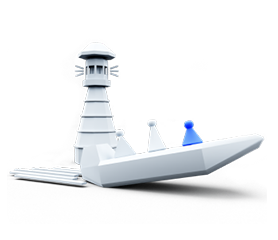 Start
Your Project
Work with your new Divestitures Consultants. We take care of the admin work and are always there for you with personal support.
FAQs
1. What makes Consultport Divestitures Consultants different?
Consultport takes pride in the detailed screening process that enables us to match you with candidates of the highest caliber. Our expert pool is chosen based on experience, personal interviews, and references. What does this mean for you? Handpicked consultants with thorough know-how for your needs.
2. Is hiring Divestitures Consultants through Consultport in less than 48 hours possible?
In most cases, we can propose a potential candidate within a few working days. It depends on the complexity of the request and the time availability of the consultants. We are always committed to providing you with suitable candidates as fast as possible.
3. What does the "no-risk, pay only if satisfied" mean when I search for Consultport Divestitures Consultants?
We are always fully committed to providing you with the highest service. Therefore, when you need Divestitures Consultants, we offer you the request, search, and proposal stages completely free of charge. Every consultant has a different rate, which we communicate to you, with no strings attached.
Divestitures Consultants are in High Demand
Have a Look at our Blog Articles
Get Informed About Trends, Industry News and Learn from Experts' Tips and Tricks