What Do B2B Pricing Experts Do?
As highly sought out consultants in the world of pricing, B2B Pricing Experts are continuously implementing new pricing techniques and dynamic pricing strategies. With founded knowledge of how to use big data, AI, newly updated algorithms, and scientific findings to better position your business against your competitors, they are able to
Increase pricing opportunities
Boost your margins, top line and bottom line
Compare complex B2B pricing strategy models
Review payment options for the best solutions
Audit existing models
Recommend new strategies and structures
Looking at your customer segmentation and distinguishing groups based on likes and dislikes or other patterns enables price targeting to specific sections of your customers.
Good B2B pricing experts will also analyze market trends and cycles, as well as competitors pricing schemes to see how you can better compete with them and streamline your prices.
Additionally, B2B pricing consultants will standardize your pricing format with a clearly defined waterfall structure. This means they will implement a clearly defined tiered discount strategy. Your employees and sales team will then know exactly what they need to sell, what your target price is, when they can, or cannot, give discounts, and how to optimize the use of rebates in order to increase your sales.
Practical Use Cases
Most In-Demand Services of B2B Pricing Experts
Price Sensitivity Analysis
Understand the balance between price increase and change in demand.
Offer Design Management
Rethink your offer designs to improve your company's top line performance
Customized Solutions
Personalize your prices according to specific customer types
Offer Differentiation
Create a system to adapt your offer according to specific customer profiles
B2B Pricing Strategy
Determine and establish the goals, mission and objectives of your B2B pricing activities.
Rebate Audit
Gain a clear picture of your current rebate operations, opportunities, and the gaps in between.
Why Hire B2B Pricing Experts?
When it comes to something as important as your B2B Pricing Strategy, it is important that the right resource is chosen. They will know the best systems, technology, models, and tools to use. Businesses in the modern-day market must overcome ever decreasing product life cycles, adapt to more sophisticated and demanding consumers, as well as ever-increasing and aggressive competitors. Getting your pricing strategy and structure right and implemented seamlessly is of paramount importance and could be the make or break decision for your whole business.
Most CEOs will agree that a good B2B Pricing Strategy will have a more direct and bigger effect on the profits than any other means, such as selling a greater volume of product. Yet, despite this, they rarely invest in their pricing structure but will dedicate a ton of resources to increasing sales or reducing costs. Solid B2B Pricing Strategies are one of the few aspects of a business that have a direct effect on the bottom line by increasing or decreasing the profits. If your pricing structure is under-optimized, you may be losing potential profit.
Taking this into account, one of the main reasons for hiring B2B Pricing Consultants is that they analyze your current strategies and run pricing audits. By analyzing and auditing your current models, they will be able to recognize new opportunities and identify areas for improvement. The analysis will allow them to model the impact of changes on margins, look at alternative pricing models and comprehend their effects on your business.
Seeing the difficulties of choosing the right pricing strategy in a B2B marketplace, our experts will help you address and answer the following questions:
How much are your consumers willing to pay?
Do you fully understand your value?
Do you use an autoscaling policy?
How to experiment without damaging your business?
Is there incomplete Customer Data?
Do you provide too much, or not enough, pricing options?
Are you offering unnecessary discounts?
Does your salesforce have enough pricing information and understand it?
These are just some of the challenges, questions, and problems a B2B Expert can not only help you answer and overcome but also allow you to propel your business to the next level of B2B pricing.
Hiring B2B Pricing Experts through Consultport is Simple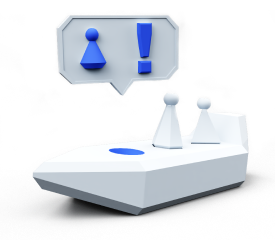 Speak with One
of Our Experts
A Consultport manager will work with you to understand your business and project needs.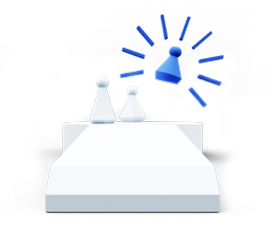 Choose Your
Favorite Candidate
We'll propose handpicked B2B Pricing Experts for your project. Our average time to match can be as fast as 48 hours.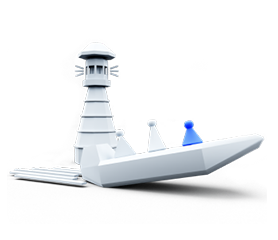 Start
Your Project
Work with your new B2B Pricing Experts. We take care of the admin work and are always there for you with personal support.
FAQs
1. What makes Consultport B2B Pricing Experts different?
Consultport takes pride in the detailed screening process that enables us to match you with candidates of the highest caliber. Our expert pool is chosen based on experience, personal interviews, and references. What does this mean for you? Handpicked consultants with thorough know-how for your needs.
2. Is hiring B2B Pricing Experts through Consultport in less than 48 hours possible?
In most cases, we can propose a potential candidate within a few working days. It depends on the complexity of the request and the time availability of the consultants. We are always committed to providing you with suitable candidates as fast as possible.
3. What does the "no-risk, pay only if satisfied" mean when I search for Consultport B2B Pricing Experts?
We are always fully committed to providing you with the highest service. Therefore, when you need B2B Pricing Experts, we offer you the request, search, and proposal stages completely free of charge. Every consultant has a different rate, which we communicate to you, with no strings attached.
B2B Pricing Experts are in High Demand
Tips on How to Hire B2B Pricing Experts
A B2B pricing consultant can prove to be a major asset for your company, especially in terms of increasing your profitability. However, it also means that it is important to choose the right person to achieve the desired results.
As the competitive environment continues to evolve, so do the skills required of a B2B pricing consultant. An expert in this field must therefore have a set of skills, both technical and soft, if he or she is to remain excellent. Here are some of the technical skills they need to master:
Have in-depth knowledge of your company and the industry in which you operate. They need to know about industry trends, consumers and leading companies in the market.
Good knowledge of Powerpoint and Access, and some experience with SAS, SPSS. They should also be proficient in various data analysis and presentation tools to be able to effectively communicate pricing strategies to the various stakeholders in the company.
Have a good knowledge of mathematics and statistics. Much price analysis involves extensive data mining, research, collection and dissemination of raw data. Ask your candidate about their quantitative analysis skills. This is a skill that is absolutely necessary to fully understand business models that sometimes use complex statistical analysis.
Possess skills in behavioural analysis, as behavioural psychology plays an important role in the choice of pricing strategies according to customer segments.
Paying attention to detail : The work of a pricing expert often involves the use of large sets of information and data, so they must have a very good sense of detail in order not to get the conclusions wrong. As already mentioned, pricing strategies are an important lever within the company and therefore require careful thought.
It is indeed one thing to know how to solve complex problems and find a good B2B pricing strategy. But the consultant will then have to be able to communicate his results, to convince management of their relevance or to explain how they work to the sales force.
In addition to these technical skills, there are also soft skills and character traits you should look for in your candidates :
Have an analytical and structured mind: As statistical analysis is a daily task for a dynamic pricing consultant, it is important that he has the corresponding qualities. Your consultant will be exposed to a changing environment in which he will have to solve many complex problems at the same time. Your candidate must therefore be able to correctly prioritize and prioritize the tasks to be solved.
Be curious and eager to learn: Due to the ever-changing marketplace, pricing strategies must evolve accordingly to allow companies to differentiate themselves. Your B2B pricing consultant must therefore have the curiosity to follow the evolution of B2B pricing techniques and the willingness to learn the ones they don't know yet.
Our goal is to provide our clients with the best B2B pricing strategies and give them all the information they need to make the right decision. All of our B2B pricing consultants go through a rigorous selection process to ensure that we have only the best consultants available to help you achieve success in B2B pricing.
Have a Look at our Blog Articles
Get Informed About Trends, Industry News and Learn from Experts' Tips and Tricks