What Do AI-Driven Customer Service Consultants Do?
AI-driven customer service consultants help companies rationalize and deploy AI-driven customer service solutions to lower customer service lead times, enhance the customer experience, and reduce costs. For companies developing in-house AI-driven customer service solutions, AI-driven customer service specialists offer support in understanding AI best practices, securing required talent, and developing the project plan. Similarly, companies that are seeking to outsource development gain support in identifying and selecting vendors whose capabilities match set requirements.
AI-driven customer service consultants also integrate surveys and customer feedback loops that help companies derive insights from data, a process that improves AI-driven customer service processes. They also help companies minimize customer service resources by deploying automated solutions that significantly reduce the number of basic queries channeled to human agents.
Practical Use Cases
Most In-Demand Services of AI-Driven Customer Service Consultants
Chatbot Consultant
Unleash lead generation and customer service efficiencies by implementing chatbot services on your web channels.
Virtual Assistant Coach
Discover how automated and virtual customer service tools can successfully deliver customer centric solutions.
Customer Retention Analysis
Gain insight into the interactions that customers have with your digital communication channels and use AI technology as a basis for improvement.
After Sales Efficiency Enhancement
Implement feedback and customer retention practices that efficiently provide after sales service.
Process Simplification
Reduce customer service complexity without quality deductions by deploying AI and automated customer service practices.
Customer Data Strategy
Gain insight into the purchasing history and brand interactions users have with your product to implement software that addresses customer needs.
Hiring AI-Driven Customer Service Consultants through Consultport is Simple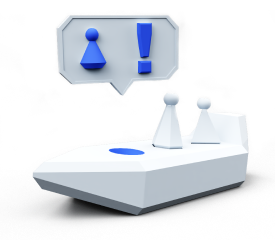 Speak with One
of Our Experts
A Consultport manager will work with you to understand your business and project needs.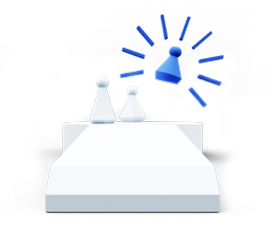 Choose Your
Favorite Candidate
We'll propose handpicked Consultants for your project. Our average time to match can be as fast as 48 hours.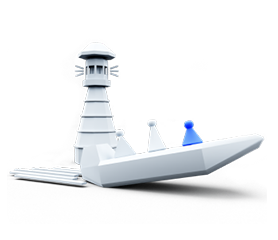 Start
Your Project
Work with your new Consultants. We take care of the admin work and are always there for you with personal support.
FAQs
1. What makes Consultport Consultants different?
Consultport takes pride in the detailed screening process that enables us to match you with candidates of the highest caliber. Our expert pool is chosen based on experience, personal interviews, and references. What does this mean for you? Handpicked consultants with thorough know-how for your needs.
2. Is hiring Consultants through Consultport in less than 48 hours possible?
In most cases, we can propose a potential candidate within a few working days. It depends on the complexity of the request and the time availability of the consultants. We are always committed to providing you with suitable candidates as fast as possible.
3. What does the "no-risk, pay only if satisfied" mean when I search for Consultport Consultants?
We are always fully committed to providing you with the highest service. Therefore, when you need Consultants, we offer you the request, search, and proposal stages completely free of charge. Every consultant has a different rate, which we communicate to you, with no strings attached.
AI-Driven Customer Service Consultants are in High Demand
Have a Look at our Blog Articles
Get Informed About Trends, Industry News and Learn from Experts' Tips and Tricks