What Do Customer Service Automation Consultants Do?
A Customer Service Automation consultant is hired by an organization to help them automate their customer service. The service they offer includes being able to analyze the current strategy of your customer service, and develop new ones where automation is adopted.
The Consultant has expert knowledge in automating customer service and can ensure it helps support your business. The priority is in designing an automated customer service strategy which delivers results and enhances the experience for customers.
With there being different types of automation to support customer service, it is imperative that you implement the right one to suit your business needs, and those of your customers. It is worth hiring a Customer Service Automation consultant to ensure you will achieve the results you are looking for.
Practical Use Cases
Most In-Demand Services of Customer Service Automation Consultants
Automated Customer Hotlines
Provide automated service support through consumer hotlines designed to reduce one-on-one queries with the customer service team without reducing customer service quality.
Labor Cost Reduction
Unleash efficiencies of customer service automation that effectively cut labor costs.
Personalized Customer Service
Learn how automated customer service can provide more personalized interactions and target user needs in a time efficient manner.
Proactive Customer Service
Anticipate the needs of customers with automated forecasting built on historical customer data.
Process Simplification
Reduce customer service complexity without quality deductions by deploying AI and automated customer service practices.
Customer Data Strategy
Gain insight into the purchasing history and brand interactions users have with your product to implement software that addresses customer needs.
Why Hire Customer Service Automation Consultants?
It can be difficult to manage calls if you have a high volume of customers looking for answers to their queries, and by automating your customer service, the pressure is taken off. Automation comes in many different forms and it is essential that automating your customer service brings benefits to your business.
A Customer Service Automation consultant will bring their skills and expertise to your organization, and this can be highly beneficial. These are some of the benefits of hiring a Customer Service Automation Expert.
Expert Knowledge
The Customer Service Automation Consultant brings a wealth of knowledge within customer service automation. They will analyze your current customer service strategy, and where you may benefit from automation. For example, understanding common queries which could be answered by a chatbot. They will develop a strategy which is right for the needs of your business.
Improve Reputation
If you have a high volume of calls or messages, and it's taking hours or even days to answer, it can be damaging to your reputation. It can also cause you to lose customers, who may be querying an order or product information. It is important that you answer calls quickly and efficiently, and this is what automation can do. With the expertise of the Consultant, you can develop automation that helps ensure customer queries are answered quickly, and customers leave with a positive impression of your company.
Reduce Costs
Automation can significantly reduce costs within your business, as you don't need as many staff members as you would without it. The Customer Service Automation Consultant knows the best ways to ensure your costs are reduced through automation. They will perform a full assessment to make sure you are getting the best value for money. The expertise they can bring can be extremely valuable in helping you achieve your long-term goals.
Staff Training
To get the most out of automated customer service, you need to understand how it works and how it can be beneficial to your staff. It is the role of the consultant to educate and inform your staff on automated customer service, as it can be quite a daunting prospect for many. The Consultant can show them how it can work with them in their day to day roles (rather than replacing them), and how they can use it to their advantage. This education on customer service automation can make the implementation easier and more successful.
Hiring Customer Service Automation Consultants through Consultport is Simple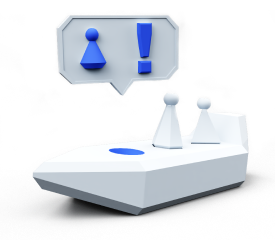 Speak with One
of Our Experts
A Consultport manager will work with you to understand your business and project needs.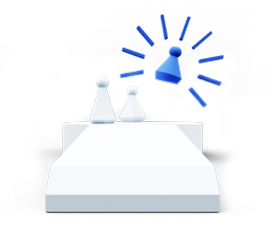 Choose Your
Favorite Candidate
We'll propose handpicked Customer Service Automation Consultants for your project. Our average time to match can be as fast as 48 hours.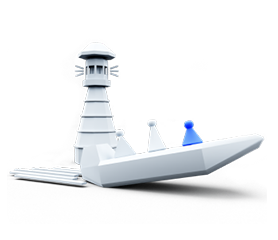 Start
Your Project
Work with your new Customer Service Automation Consultants. We take care of the admin work and are always there for you with personal support.
FAQs
1. What makes Consultport Consultants different?
Consultport takes pride in the detailed screening process that enables us to match you with candidates of the highest caliber. Our expert pool is chosen based on experience, personal interviews, and references. What does this mean for you? Handpicked consultants with thorough know-how for your needs.
2. Is hiring Consultants through Consultport in less than 48 hours possible?
In most cases, we can propose a potential candidate within a few working days. It depends on the complexity of the request and the time availability of the consultants. We are always committed to providing you with suitable candidates as fast as possible.
3. What does the "no-risk, pay only if satisfied" mean when I search for Consultport Consultants?
We are always fully committed to providing you with the highest service. Therefore, when you need Consultants, we offer you the request, search, and proposal stages completely free of charge. Every consultant has a different rate, which we communicate to you, with no strings attached.
Customer Service Automation Consultants are in High Demand
Have a Look at our Blog Articles
Get Informed About Trends, Industry News and Learn from Experts' Tips and Tricks