What Do Search Engine Optimization (SEO) Consultants Do?
The web has transformed the way business is done. Businesses connect with prospects that come as visitors through web search. Site visitors are task oriented, they know what they want, and they know why they are here. Out of the myriad of solution providers in the name of websites, a prospect needs help to have an easy path through the process of taking an action. This task becomes easier if a website page ranks high on a search engine. The work of a Search Engine Optimization consultant makes it easy to identify a visitor's search behaviors and endeavor to provide a fast solution.
A Search Engine Optimization (SEO) consultant helps a business improve its ranking in the Search Engines. The SEO consultant weaves keywords into your key messages thus enabling your name to move up the ladder above your competitors, accelerating your website traffic.
Practical Use Cases
Most In-Demand Services of Search Engine Optimization (SEO) Consultants
Search Engine Visibility Assessment
Investigate how your search engine visibility currently ranks to provide a basis for improvement.
Competitor Analysis
Identify competitor's search engine rankings and successful practices concerning SEO within the industry.
SEO Audit
Learn how to improve search engine rankings by auditing your landing page content with a focus on keyword placement.
Keyword Placement
Analyze and identify relevant SEO keywords and receive guidance on the importance of proper implementation.
Organic Search Management
Place a focus on organically high search engine page rankings and identify best practices that will yield improvements.
SEO Education
Discover the key factors of success in Search Engine Optimizations.
Why Hire Search Engine Optimization (SEO) Consultants?
Web writers help users find what they are searching for and help them ease the process of taking an action. A SEO will use his/her expertise to determine the source of the traffic, the type of keywords used by visitors, and visitor's needs. The person handling your SEO requirements should therefore be well versed with the principles of good SEO in order to get your website to the first page: but best of all, within the top three of the first page.
While busy executives concentrate on other business goals, a specialist will help the company website gain visibility, rank high in search engines and generate leads. He/sje is a well experienced person that can analyze a websites' current rankings, find out more about the competition, and give advice on the best practices. Your page should have many relevant and informative content pages that generate business leads, which eventually improves conversion rates. The following gives an insight on why you need an SEO consultant:
You need a specialist that can evaluate search engine performance, and check incoming links that provide insights into actionable tasks.
Gaining visibility, ranking high, and creating leads that result in conversions should be the major goal of a website. The content provided should be informative, relevant, well researched, reputable, and should easily give meaningful solutions to the site visitor.
The consultant should be able to advise on the relevance and accuracy of the content. SEO experts tirelessly work to identify key search terms used by site visitors. They know that by using the same keywords that the visitor uses, they tap into the visitor's search idea. This helps to improve organic traffic. They also evaluate the ranking of keywords on your website, and report on your competition.
Business executives need to find out if copy supplied by copywriters is relevant. The information provided should significantly give answers to visitors' questions, and should provide solutions to their challenges. The SEO expert will use online search tools to identify keyword weaknesses, and advise the copywriter to provide high-quality value that leads to higher conversions.
Hiring Search Engine Optimization (SEO) Consultants through Consultport is Simple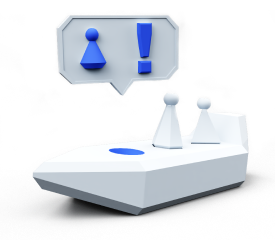 Speak with One
of Our Experts
A Consultport manager will work with you to understand your business and project needs.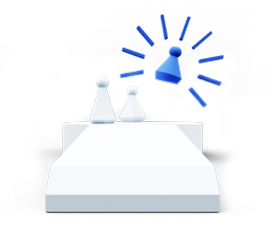 Choose Your
Favorite Candidate
We'll propose handpicked Search Engine Optimization (SEO) Consultants for your project. Our average time to match can be as fast as 48 hours.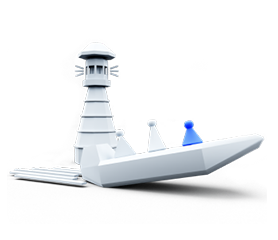 Start
Your Project
Work with your new Search Engine Optimization (SEO) Consultants. We take care of the admin work and are always there for you with personal support.
FAQs
1. What makes Consultport Search Engine Optimization (SEO) Consultants different?
Consultport takes pride in the detailed screening process that enables us to match you with candidates of the highest caliber. Our expert pool is chosen based on experience, personal interviews, and references. What does this mean for you? Handpicked consultants with thorough know-how for your needs.
2. Is hiring Search Engine Optimization (SEO) Consultants through Consultport in less than 48 hours possible?
In most cases, we can propose a potential candidate within a few working days. It depends on the complexity of the request and the time availability of the consultants. We are always committed to providing you with suitable candidates as fast as possible.
3. What does the "no-risk, pay only if satisfied" mean when I search for Consultport Search Engine Optimization (SEO) Consultants?
We are always fully committed to providing you with the highest service. Therefore, when you need Search Engine Optimization (SEO) Consultants, we offer you the request, search, and proposal stages completely free of charge. Every consultant has a different rate, which we communicate to you, with no strings attached.
Search Engine Optimization (SEO) Consultants are in High Demand
Tips on How to Hire Search Engine Optimization (SEO) Consultants
After identifying the need to have your website rank high in search engines and to improve conversions through provision of valued copy, your next task is to find the right resource with the required qualifications, and industry experience. While Consultport provides you with handpicked top-notch consultants that offers you value service, you should at least be able to identify the best candidate by testing them on the following skills:
Copywriting skills: The consultant knows that keyword research is of paramount importance. He should be able to identify the keywords commonly used by the visitors and understand keyword targeting and focus. An SEO expert needs to have side audit experience in order to offer web content reviews, examine web page text and the use of keywords in search for barriers to success and suggest on how to improve.
Technical expertise: The consultant should have demonstrable ability to create an SEO friendly website. Checking Google Indexing status, Website Content Inventory, and analyzing traffic statistics is paramount. He should be able to carry out Efficiency of HTML code, know the usage of SEO tools and software, and interpret data and make recommendations. He needs a deeper understanding of Google Webmaster Tools, Google Analytics, Header Response Checkers, Backlink Audit and Backlink Analysis, Site Crawling, Rank Tracking, Keyword Analysis, and others.
Solid experience in SEO: The specialist should know much more than stuffing a page with keywords. He should demonstrate working knowledge of analytical tools, coding techniques, and a solid understanding of back link analysis. The specialist should advise on the use of text formatting and avoid keyword stuffing. Usage of lists, bold letters, and use of italics and images makes a page scan-able.
Web Page Optimization: The consultant should be able to execute SEO Mechanical Elements including H-tags, Images, text structure, and formatting. He should understand that a page is highly optimized if it focuses on one big idea.
Measuring KPIs: Needless to say, your campaigns should produce increased revenues. The professional should be able to analyze the cost associated with acquiring leads, the quality of the leads, and the value added by those leads. Your expert should know how to monitor customer satisfaction and retention. The consultant helps with analyzing the source and traffic optimization, in order to increase site conversions and is able to relate traffic to leads. He should seek to find out about the number of unique visitors, qualified leads from site conversions, conversions per visit, and the source of the conversion.
Finding the candidate that cares about your business ranking high on search engines, and putting in place a system that will improve sales revenue, customer satisfaction and retention may not be easy. You can save on the time and cost of hiring a SEO expert by choosing from Consultport's pool of highly experienced consultants.
Have a Look at our Blog Articles
Get Informed About Trends, Industry News and Learn from Experts' Tips and Tricks