What Do B2C Marketing Experts Do?
The internet is changing the way of doing business. Before the advent of the internet, most of the marketing was done through news ads, brochures, billboards, TV commercials, and others. Today, marketing messages must reach the prospect in the comfort of their anywhere. The advent of the iPhone and social media interactions is changing the way businesses reach customers. The B2C marketing expert knows the best of creating content that will help businesses to prospect, engage, convert, and retain customers, as well as turning them into brand ambassadors.
The experts' major role is to determine the best media platform to reach out to customers with engaging content that helps them to make a buying decision – instantly. This is direct response marketing. They help businesses build lasting relationships with their customers.
Practical Use Cases
Most In-Demand Services of B2C Marketing Experts
Customer Segmentation
Differentiate your different customer types and derive implications for your marketing strategy
Customer Retention Strategy
Determine goals increase stickiness of your brand and keep customers on board
Inbound Marketing
Focus your resources on aspects which let the customer approach you
Market Visibility
Assess your company's appearance from a customer's perspective
Business Model Canvas
Gain a holistic understanding and external expert opinion on the current status of your business model.
Subscription Model Promotion
Benefit from a stabilized cash flow and improved predictability
Why Hire B2C Marketing Experts?
The average consumer is bombarded with a flood of marketing material. Marketing to an individual consumer calls for a marketing strategy that will instantly drive him/her into taking a decision. Your business needs an expert to do research, prospecting and engaging, conversion, retention, and having customers becoming your brand ambassadors. Hereunder is the justification for hiring a B2C marketing expert:
Consumer research: The B2B Marketing expert carries out in-depth research about the customer in order to gain deeper understanding of the demographics, where and how they spend their time, the messages and media that appeals to them, their spending capabilities, brand awareness, purchasing behaviors, and pain points.
Prospecting and engaging: Lack of proper ways of reaching out to customers and engaging them has never been important like it is in this digital era. With all the noise out there, customers need attention grabbing content that cuts through the noise. The marketing specialist should have a deeper understanding of who, where, when, what, and how to reach and engage customers in order to make them take a decision.
Adjusting to increasingly changing customer expectations: The ease with which consumers can access information, together with the increasing consumer expectations is making marketing a complex game. A consumer should easily discern valuable information from noise. The B2C Marketing expert helps businesses develop content that will engage customers and maintain consistent interactions that give excellent customer experience.
Customer conversion and retention policy: The marketing expert knows the best of developing content strategies that maximize customer engagement, conversion, and retention. He should better understand effective and engaging content, as well as content optimization and content repurposing. The expert works on evaluating the various content modes that bring in the most conversions. A satisfied customer may spread the gospel about your products. The marketing expert can work towards securing great customer experience that evokes customers to become brand ambassadors of your products.
Strategic media choice: The recent exponential explosion of social media channels is creating a tougher competitive environment. It takes a deeper analysis to define your target market, how they spend their time, with whom, the language they use, and their spending habits. The marketing expert will know the best way to use social media channels to facilitate conversions. Using data collection and analysis, the expert will be able to facilitate decisions on the best marketing practices.
Consultport's pool of B2C Marketing experts will see your organization through customer segmentation, customer retention strategies, inbound marketing, market visibility, business model canvas, and subscription model promotion.
Hiring B2C Marketing Experts through Consultport is Simple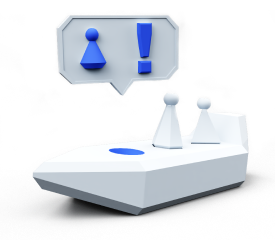 Speak with One
of Our Experts
A Consultport manager will work with you to understand your business and project needs.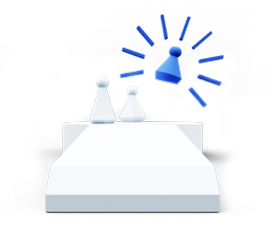 Choose Your
Favorite Candidate
We'll propose handpicked B2C Marketing Experts for your project. Our average time to match can be as fast as 48 hours.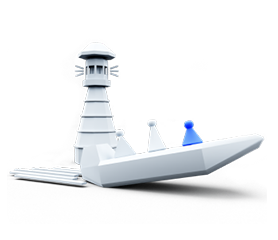 Start
Your Project
Work with your new B2C Marketing Experts. We take care of the admin work and are always there for you with personal support.
FAQs
1. What makes Consultport B2C Marketing Experts different?
Consultport takes pride in the detailed screening process that enables us to match you with candidates of the highest caliber. Our expert pool is chosen based on experience, personal interviews, and references. What does this mean for you? Handpicked consultants with thorough know-how for your needs.
2. Is hiring B2C Marketing Experts through Consultport in less than 48 hours possible?
In most cases, we can propose a potential candidate within a few working days. It depends on the complexity of the request and the time availability of the consultants. We are always committed to providing you with suitable candidates as fast as possible.
3. What does the "no-risk, pay only if satisfied" mean when I search for Consultport B2C Marketing Experts?
We are always fully committed to providing you with the highest service. Therefore, when you need B2C Marketing Experts, we offer you the request, search, and proposal stages completely free of charge. Every consultant has a different rate, which we communicate to you, with no strings attached.
B2C Marketing Experts are in High Demand
Have a Look at our Blog Articles
Get Informed About Trends, Industry News and Learn from Experts' Tips and Tricks