Strasbourg - Diplomatic Center of the European Union
Strasbourg is the capital city of the Grand Est region in north-eastern France. Located near the German border, it is home to the European Parliament, Eurocorps, and European Ombudsman. Strasbourg's culture is a mixture of Germany and France. The city has a strong diplomatic center with 46 embassies and 30 consulates.
Strasbourg is a non-state city that uniquely hosts international organizations. It is one of the four European Union capitals together with Luxembourg, Brussels and Frankfurt. The city is home for non-European international institutions including the Central Commission for Navigation on the Rhine and the International Institute of Human Rights. The presence of all these supports business growth and sustainability. Consultants are available to offer business advisory services that uphold growth and continuity.
Our Offering
Most In-Demand Services in Strasbourg
Hire Individual Consultants
You need one management consultant, project manager or expert? Find the right one with just a few clicks.
Hire Entire Consultant Teams
You are looking for a consultant team, including a project manager? Just reach out to us, and we make it happen.
Hire Digital Experts
You are looking for a strategist, a project manager or an expert for digital topics? Get access to the best ones through our platform.
Hiring Consultants in Strasbourg is Simple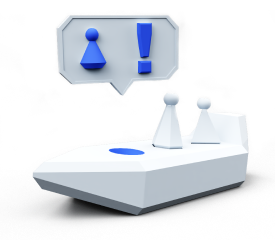 Speak with One
of Our Experts
A Consultport manager will work with you to understand your business and project needs.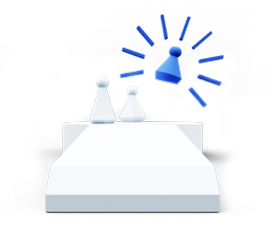 Choose Your
Favorite Candidate
We'll propose handpicked consultants for your project. Our average time to match can be as fast as 48 hours.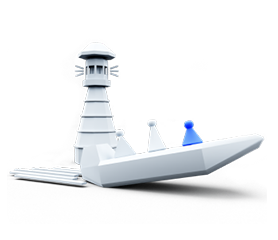 Start
Your Project
Work with your newly chosen candidate(s). We take care of the admin work and are always there for you with personal support.
FAQs
1. What makes Consultport consultants in Strasbourg different?
Consultport takes pride in the detailed screening process that enables us to match you with candidates of the highest caliber. Our expert pool is chosen based on experience, personal interviews, and references. What does this mean for you? Handpicked consultants in Strasbourg with thorough know-how for your needs.
2. Is hiring consultants in Strasbourg through Consultport in less than 48 hours possible?
In most cases, we can propose a potential candidate within a few working days. It depends on the complexity of the request and the time availability of the consultants. We are always committed to providing you with suitable candidates as fast as possible.
3. What does the "no-risk, pay only if satisfied" mean when I search for Consultport consultants in Strasbourg?
We are always fully committed to providing you with the highest service. Therefore, when you need consultants in Strasbourg, we offer you the request, search, and proposal stages completely free of charge. Every consultant has a different rate, which we communicate to you, with no strings attached.
Consultants in Strasbourg are in High Demand
Strasbourg offers some of the best talents, when it comes to consultants and digital experts
Strasbourg is strategically located between two countries (France and Germany). Its position as the second-largest city on the Rhine river with a port enhances the exchange of goods and services across Europe. The city provides an access point for international trade. In 1923, the French State entered into an agreement with the City of Strasbourg to establish the public administrative Port of Strasbourg. The efficient transportation system enables the city's booming business activities within and also across borders. This has played a major role in enhancing competitiveness, enabling logistics, and an easy flow of goods and services. Strasbourg's economy rotates around manufacturing, engineering, and transportation. Its position as a seat for more than twenty international institutions encourages European prosperity. The city offers world-class international services with over 1,000 international companies.
International Organizations: Strasbourg plays a notable role in the European Union and holds twenty international organizations. It is a seat to major administrative offices including the European Parliament, the Council of Europe, and others. For close to a century now, Strasbourg has strategically held 75 major foreign diplomatic representations and consulates. Linked to New York City and Geneva, Strasbourg is honored to hold the Capital of Europe title. The presence of international institutions has helped to groom high level industry experts to handle and sustain administrative and business activities. There are consultants in Strasbourg that can handle service efficiency in the digital space, project management, and customer service.
Transportation in Strasbourg: The port of Strasbourg is the backbone of merchandise and human mobility. Connecting France, Germany, and the international world, Strasbourg's port is the second largest, both on the Rhine river, and in France. Alongside water transport, the city is a hub of rail and road transport too. Linking with TGV networks has helped to improve mobility and connectivity. The frequent train service and a local airport serve major local and international destinations across Europe and North Africa. The ease of mobility connecting Strasbourg to the rest of the world is important to sustain the EU administrative processes, as well as business growth.
Manufacturing and Engineering in Strasbourg: The manufacturing sector in Strasbourg is operating in the areas of consumer goods, automotive, transportation equipment, industrial manufacturing, electronics, foods and beverages, medical devices, and others. Strasbourg is home to international brand names like BMW, Unilever, Siemens and Steelcase. High-end business management consultants have supported growth in strategy, digital transformation, and operations. You can hire a consultant in Strasbourg to handle your manufacturing efficiency, project management, lean manufacturing, and other business sustainability requirements.
Consultport makes it easy, simple and fast to hire manufacturing and digital experts to attain efficiency and drive your business towards growth and sustainability.
Have a Look at our Blog Articles
Get Informed About Trends, Industry News and Learn from Experts' Tips and Tricks