Hiring Interim Managers through Consultport is Simple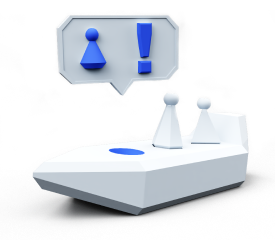 Speak with One
of Our Experts
A Consultport manager will work with you to understand your business and project needs.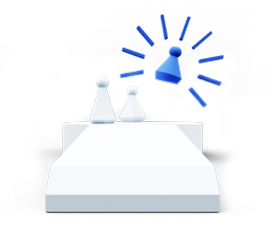 Choose Your
Favorite Candidate
We'll propose handpicked Managers for your project. Our average time to match can be as fast as 48 hours.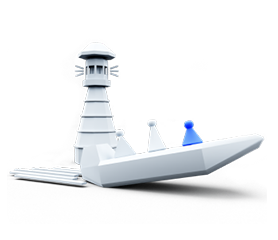 Start
Your Project
Work with your new Managers. We take care of the admin work and are always there for you with personal support.
High Demand Interim Managers
Find the Right Interim Managers for Your Needs
FAQs
1. What makes Consultport Interim Managers different?
Consultport takes pride in the detailed screening process that enables us to match you with candidates of the highest caliber. Our expert pool is chosen based on experience, personal interviews, and references. What does this mean for you? Handpicked consultants with thorough know-how for your needs.
2. Is hiring Interim Managers through Consultport in less than 48 hours possible?
In most cases, we can propose a potential candidate within a few working days. It depends on the complexity of the request and the time availability of the consultants. We are always committed to providing you with suitable candidates as fast as possible.
3. What does the "no-risk, pay only if satisfied" mean when I search for Consultport Interim Managers?
We are always fully committed to providing you with the highest service. Therefore, when you need them, we offer you the request, search, and proposal stages completely free of charge. Every consultant has a different rate, which we communicate to you, with no strings attached.
What Are Interim Managers?
They are highly experienced and specialized executives who can support an organization in filling an executive position quickly and on a temporary basis. In most cases, they work as freelancers for companies for a defined period of time, usually from 3 to 18 months.
Why Hire Interim Manager?
Depending on the situation, it may be worthwhile for a company to hire an Interim Manager. Interim management may be a good fit in the following cases:
How Do Companies Benefit?
There are many benefits to working with temporary external managers. They provide temporary support in times of staff shortages or temporary bottlenecks. Further, in addition to their industry-specific expertise, They offer fresh perspectives and their own established networks. Also, they can provide temporary support in times of staff shortages or temporary bottlenecks. Lastly, their contracts are simple and flexible, and their cost is predictable since they are only employed for a short period of time.
How Do Freelancers Benefit?
Interim management is an attractive option for freelance consultants. They have the opportunity to work with many stakeholders, and thus widen their network. Additionally, they will manage a variety of projects and problems, which will allow them to gain a great deal of transferable experience quickly. As an added benefit, Interim Manager salaries usually exceed the salaries of permanent counterparts, resulting in a financial benefit for freelancers. Consequently, interim roles require a specific skill set. A successful Interim Manager must be open-minded and able to quickly adapt to new situations and people. As a result, it's crucial to be able to communicate clearly and competently with new team members, as well as to quickly adapt to a new environment.
Interim Managers are in High Demand