What Do Sales Digitization Consultants Do?
The sales conversion funnel is changing. A few years back companies can sell to any target they pitch to. However, the tables have turned. Now, a huge part of business sales comes from online engagements. Businesses sell to prospects who turn their attention and choose to purchase from such a company in the first place. Since 90% of B2B buyers search products online, gone are the days where buyers rely on sales pitches to make purchases. Through the invention of the Internet customers conveniently search for value without attracting any sales pitches or swayed by salesperson prompting an under-researched purchasing decision. Hence the need for corporations to digitally transform their sales process to meet changing customer preference.
Sales digitization experts facilitate this process for businesses by digitally remodeling their sales strategy. This prompts them to transform and meet changing customers' preferences so companies can ultimately survive the demands of the new age amidst disruption and intense competition.
Practical Use Cases
Most In-Demand Services of Sales Digitization Consultants
Process Automation
Boost the performance of your sales department by automating repetitive tasks involved in your company's sales funnel.
Sales Conversion Leadership
Establish best-in-class sales funnels for your digital sales to set industry-wide benchmarks.
Digital Sales Roadmapping
Begin your sales digitization by creating sales roadmaps that will allow easy navigation of complex digital market sales channels.
Customized Sales
Unlock the potential of digital sales software by customizing user interactions.
Lead Enrichment
Use lead enrichment tools to gather more comprehensive profiles of sales prospects and automate unique sales outreaches.
Sales Process Digitization
Increase your salesforce's efficiency and optimize data capturing of users through digitized sales processes.
Why Hire Sales Digitization Consultants?
Sales Digitization is a need for a corporation because of the environment we find ourselves in. businesses that fail to digitize allow their customers to turn to their competitors who are more accessible thus reducing sales. Sales Digitization consultants do not only digitally modify sales processes but take further steps to optimize the procedures, which increases its expected outcome. Other than digitizing sales process, identifying customers, understanding their needs, building a rapport with them, here are a few more actions these consultants undertake to produce the result:
Efficiently Optimize Data to Influence Customers Purchasing Journey
Customers search for value thus involuntarily exposing their data. While upholding data privacy laws, businesses can utilize such data to improve sales. Unfortunately, research shows that businesses fail to act on this and instead rely on identifying customers and understanding their needs. For small businesses, you could say they do not fully possess the capabilities to harness the analytics. However, Sales digitization consultants possess the skills to analyze data and implement it to a conclusion.
This often leads to audience segmentation, stimulating engagement which improves business commercial effectiveness. Utilizing consumer data further helps companies discover new insights about the market such as product augmentations expressed by their customers. Properly utilizing customer data would not only ensure businesses meet with the demands of the new norm but also set the standard for the future.
Become the Ideal Sales Representative
While a traditional salesperson can not fully handle the demands of both traditional and digital selling and companies are cooped up in administrative tasks, these businesses miss out on the opportunities of engaging customers online for sales purposes. Sales digitization consultants focus entirely on maximizing both new and existing customer interactions online. They are not held down by the shackles of administrative tasks that often consume business management. Thus, these experts are seen as the ideal sales representatives that customers want to interact with to make purchases. Since targets are turning online in waves to decide on what to buy, these experts become a must-have for businesses to get hold of these prospects.
Implement IoT to Improve Offerings
Sales digitization utilizes both artificial intelligence and the Internet of Things (IoT) to implement augmentation to scale sales. Networking customer devices does more than enhancing order volumes. IoT provides the platform to be continually innovative. Incorporating IoT allows businesses to spot a defect easily, fix it, and charge extra for such services. Sales digitization consultant assists in setting up the IoT process and monitoring connected devices for augmentation. Now, let's see how this works and its benefits. When businesses incorporate IoT during sales digitization it allows them to offer more value to their customers even when these customers are oblivious to the defect the company is acting on. This does not only increase revenue but also customers' commitment. Why would they want to find an alternative, when their purchases are insured? This is what most customers are thinking. Not many companies offer both warranties and insurance.
Conclusion
Digitization has disrupted the business industry, sales processes including. Pushing products and services to customers is not as effective and also waiting for customers to comes to you. Sale digitization ensures companies meet up with their expected quota despite this change in customers' preference. With Consultport business can conveniently work with Sales Digitization consultant expertly transform their sales process to counter disruption and keep up with selling expectations.
Hiring Sales Digitization Consultants through Consultport is Simple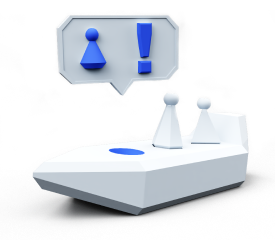 Speak with One
of Our Experts
A Consultport manager will work with you to understand your business and project needs.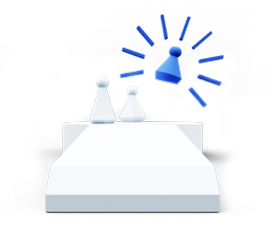 Choose Your
Favorite Candidate
We'll propose handpicked Sales Digitization Consultants for your project. Our average time to match can be as fast as 48 hours.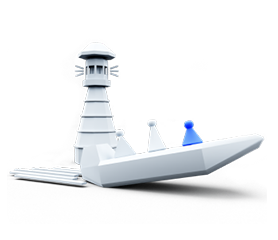 Start
Your Project
Work with your new Sales Digitization Consultants. We take care of the admin work and are always there for you with personal support.
FAQs
1. What makes Consultport Sales Digitization Consultants different?
Consultport takes pride in the detailed screening process that enables us to match you with candidates of the highest caliber. Our expert pool is chosen based on experience, personal interviews, and references. What does this mean for you? Handpicked consultants with thorough know-how for your needs.
2. Is hiring Sales Digitization Consultants through Consultport in less than 48 hours possible?
In most cases, we can propose a potential candidate within a few working days. It depends on the complexity of the request and the time availability of the consultants. We are always committed to providing you with suitable candidates as fast as possible.
3. What does the "no-risk, pay only if satisfied" mean when I search for Consultport Sales Digitization Consultants?
We are always fully committed to providing you with the highest service. Therefore, when you need Sales Digitization Consultants, we offer you the request, search, and proposal stages completely free of charge. Every consultant has a different rate, which we communicate to you, with no strings attached.
Sales Digitization Consultants are in High Demand
Have a Look at our Blog Articles
Get Informed About Trends, Industry News and Learn from Experts' Tips and Tricks