What Do Agile Coaches Do?
Agile coaches help teams learn and utilize Agile methodologies to boost performance and increase productivity. They bring extensive experience in areas like product management, IT project implementation, and project management. Agile coach consultants bring strong skills in one or more Agile methodologies like Scrum, Dynamic Systems Development Method (DSDM), and eXtreme Programming (XP), helping teams adopt the ones that best match their work processes.
Agile Coaches also help teams troubleshoot and optimize their Agile work processes. Since Agile is challenging to master, they use their coaching and training skills to help upskill teams, so they can use Agile more effectively. They also train team leaders to assess team needs and determine what Agile methodology (if any) would work best in different scenarios.
Practical Use Cases
Most In-Demand Services of Agile Coaches
Agile Team Development
Encourage workers and leadership to embrace the agile method and guide teams through the agile methodology
Agile Culture Implementation
Establish the culture of agile project management among your managers
Agile Tools Implementation
Set-up processes and tools to install an agile project management environment
Why Hire Agile Coaches?
Hiring agile coaches bridges the skill gap in companies seeking to actualize the gains possible from fully adopting agile methodologies. Bringing extensive experience creating agile programs and helping teams adopt them, agile coach consultants implement processes, practices, and tools necessary to achieve successful adoption. Companies that hire agile coaches also benefit from their IT project implementation expertise, as they often come in and lead technical teams in swiftly achieving project goals using Agile methods.
Moreover, agile coach consultants offer crucial insights and support in the following areas:
Train and Guide Technical Teams
Companies hire agile coaches to provide expert Agile training and guidance to technical teams involved in operational tasks as well as those undertaking project-based work. Through workshops and one-on-one mentorship approaches, agile coaches help upskill workers not only to adopt Agile but to gain mastery in using its techniques to achieve better work outcomes. Agile coaches also play an integral role in training cross-functional leadership teams on how to adopt agile at a management level and how to support their teams as they adopt agile practices.
Transition from a Different Workflow
Agile coaches play an essential role in assisting companies to smoothly transition from a different workflow like Waterfall to Agile workflows. Since current workflows may be deeply entrenched, Agile coaches help transition teams to Agile using a mix of workshops, training, mentorship, and documentation of Agile practices. Through their efforts, they ensure teams make the transition without encountering productivity drops. Moreover, Agile coaches perform a gap analysis to identify missing skills within teams transitioning to Agile, including proposing the permanent positions of a Scrum Master or an Agile team facilitator.
Champion Adoption
Agile coach consultants champion Agile adoption by inspiring teams to adopt the new procedures and enhancements based on program presentations. Through well-defined program objectives, they help create a shared vision within and among technical teams that accelerates adoption and creates significant synergies among team members and business units. Agile coaches also assist business unit leaders to cede control to their technical teams, an essential prerequisite for Agile success. Through these interventions, Agile coaches help ensure Agile methodologies become ingrained in core teamwork philosophies.
Troubleshoot Agile Workflows
In some instances, companies with Agile processes may struggle to extract substantial value from the methodology. Hiring Agile coaches introduces an expert perspective to current efforts, with the coach analyzing, identifying, and remedying bottlenecks like overly rigid processes and procedures, information silos within and across teams, and outdated Business Requirements Documentation that may be throttling productivity.
Hiring Agile Coaches through Consultport is Simple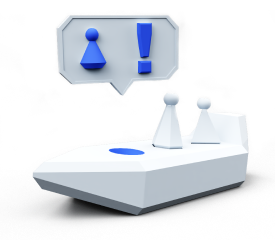 Speak with One
of Our Experts
A Consultport manager will work with you to understand your business and project needs.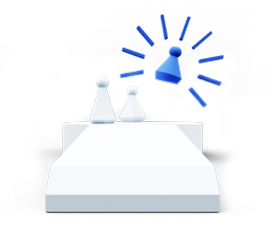 Choose Your
Favorite Candidate
We'll propose handpicked Agile Coaches for your project. Our average time to match can be as fast as 48 hours.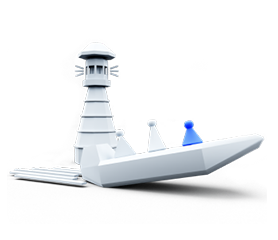 Start
Your Project
Work with your new Agile Coaches. We take care of the admin work and are always there for you with personal support.
FAQs
1. What makes Consultport Agile Coaches different?
Consultport takes pride in the detailed screening process that enables us to match you with candidates of the highest caliber. Our expert pool is chosen based on experience, personal interviews, and references. What does this mean for you? Handpicked consultants with thorough know-how for your needs.
2. Is hiring Agile Coaches through Consultport in less than 48 hours possible?
In most cases, we can propose a potential candidate within a few working days. It depends on the complexity of the request and the time availability of the consultants. We are always committed to providing you with suitable candidates as fast as possible.
3. What does the "no-risk, pay only if satisfied" mean when I search for Consultport Agile Coaches?
We are always fully committed to providing you with the highest service. Therefore, when you need Agile Coaches, we offer you the request, search, and proposal stages completely free of charge. Every consultant has a different rate, which we communicate to you, with no strings attached.
Agile Coaches are in High Demand
Tips on How to Hire Agile Coaches
Hiring the best Agile coach consultants involves identifying a mix of both technical and interpersonal skills in your selection panel. If you require Agile leadership for an IT project implementation, identifying skills like project management and team leadership can unlock your team's productivity potential and lead to project success. While all the experts in your selection panel have extensive skills and knowledge in Agile methodologies, zooming into the specifics can be useful in filtering down your selection to the right Agile coach for your project.
In your agile coach consultants' panel, consider filtering your options based on the skills and capabilities outlined below:
Agile Mastery
The best Agile coaches bring Agile mastery in the form of extensive implementation experience as well as technical knowledge. As most agile coaches come from technical backgrounds, including project management, IT, product management, or software development, they introduce a contextual perspective on how to apply Agile methodologies. However, the best agile coach consultants combine this technical background with Scrum Master certifications, a prerequisite for effective agile coaching. By hiring an agile coach with Agile mastery, companies can seamlessly transition from the basics of Agile into more advanced Agile practices that yield better productivity results.
Communication Skills
Strong communication skills are a hallmark of the best Agile coaches, as they ensure project guidelines are well defined, and all participants are well informed. To facilitate better communication, the best Agile coaches participate in the development of written documentation in the form of software requirements specifications, use cases, business processes, work aids, user stories, procedures, checklists, and training materials. They also communicate regularly and effectively with technical team members and cross-functional team leads to gather and clarify project requirements.
Project Management Experience
Since most Agile implementations are undertaken as projects, the best Agile coaches bring extensive project management skills, including team leadership, internal negotiation, scheduling, risk management, and critical thinking. Using these skills, they balance resource allocations with business objectives to ensure the right trade offs are made for accelerated team performance without loss of output quality. Moreover, they use their project management skills to spearhead IT implementation projects in instances where they are brought on to head up Agile teams pursuing specific project objectives.
Technical Background
Depending on where and how a company is implementing Agile, it pays to select an Agile coach with complimentary technical background skills to support such an implementation. In scenarios where agile is being implemented only within engineering teams, choosing a scrum master with an engineering background can help accelerate the adoption of Agile as they understand how to communicate with engineering teams. Similarly, for organization-wide Agile projects, picking an Enterprise Agile Coach with technical expertise in enterprise scrum methods like Scaled Agile Framework (SAFe) and Disciplined Agile Delivery (DaD) will yield the best results.
Training Capabilities
The best Agile coaches contribute substantially to onboarding and knowledge transfer processes within Agile teams. Leveraging strong training skills, they organize, document, and present information in an impactful manner that changes behaviors and practices within agile teams. Additionally, they create a comprehensive codex of techniques, procedures, tools, checklists, and other learning materials to continually support and improve Agile adoption. The best agile coaches also have extensive experience training senior management on the benefits of Agile and how to support the adoption of Agile within the company.
Mentorship Focus
Top Agile coaches have a strong mentorship focus that transfers the insights, knowledge, and experiences they have to their team members. They use a combination of team meetings and one-on-one coaching sessions to upskill members and entrench Agile methodologies into both team and individual workflows. The best Agile coach consultants also understand that Agile is more of a mindset than a process and help disseminate this ideal to team members.
Have a Look at our Blog Articles
Get Informed About Trends, Industry News and Learn from Experts' Tips and Tricks